Begin your academic study in Egypt. There's good news! The American University in Cairo Fellowships are presently accepting applications.
This post will go over the details of the fellowship programme, its rewards, and the application process step by step. International students can apply for the American University in Cairo Fellowships 2022, which are open for master's and doctoral studies. Full tuition, medical insurance, a monthly stipend, student housing, and a laptop are all included in these fellowships.
Latest Scholarships:
The US Department of State's Bureau of Near Eastern Affairs (NEA/AC) and AUC collaborated on the Tomorrow's Leaders Graduate (TLG) fellowship programme. Through organised graduate study and research that furthers the professionalisation of emerging leaders and proposes local solutions to shared problems in the MENA region, TLG provides academically qualified and economically deserving students with the professional qualifications and experience needed to advance knowledge and contribute to the achievement of socially relevant outcomes.
Graduate admission is not available during the winter semesters. Graduate admission for degree-seeking students is only available during the Fall and Spring semesters. Graduate non-degree applicants for the summer sessions must complete the non-degree application procedures and submit their application forms by the admission deadlines for the following semester.
More About The American University in Cairo
The American University in Cairo is an Egyptian private research university. The university provides undergraduate, graduate, and professional programmes in an American-style, as well as a continuing education programme.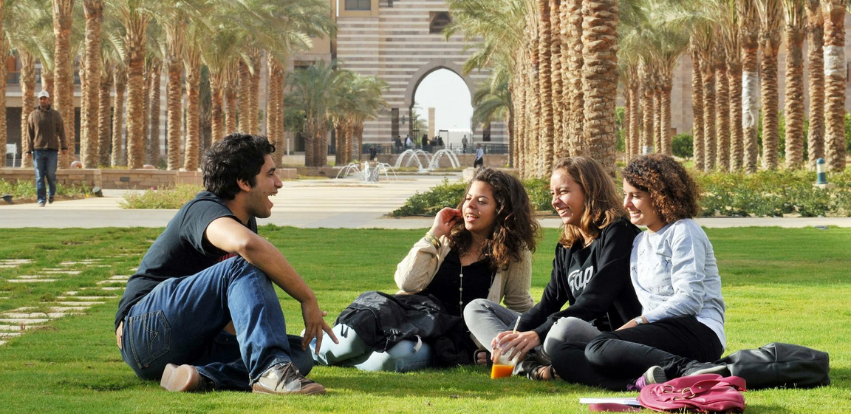 Over 50 countries are represented among the AUC student body. Academics, business professionals, diplomats, journalists, writers, and others from the United States, Egypt, and other countries make up AUC's faculty, adjunct teaching staff, and visiting lecturers.
The Middle States Commission on Higher Education (MSCHE) and Egypt's National Authority for Quality Assurance and Assessment of Education have both accredited AUC.
The AUC was founded in Tahrir Square in downtown Cairo. Tahrir Square's 7.8-acre campus was built around the Khairy Pasha Palace. The palace, which was built in the neo-Mamluk style,[further explanation needed], inspired an architectural style that has been replicated throughout Cairo. Ewart Hall was built in 1928 and named after William Dana Ewart, the father of an American visitor to campus who made a $100,000 gift toward the cost of construction on the condition that his daughter remain anonymous.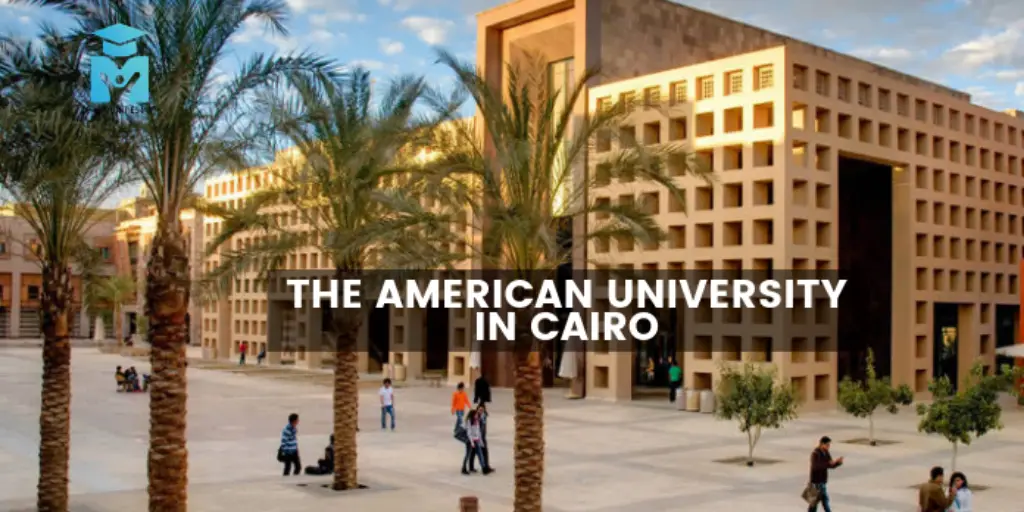 The structure, which abuts the south side of the Palace, was designed by A. St. John Diament. The central section of the building houses a 1,200-seat auditorium, as well as classrooms, offices, and exhibition galleries. The school's continued expansion necessitated the construction of a new building in 1932 to house the School of Oriental Studies. Oriental Hall, an auditorium and reception room built and decorated in an adaptation of traditional styles, yet responsive to the architectural style of its own time, was located east of Ewart Hall.
Scholarship Summary
Institution(s): The American University in Cairo
Study in: Cairo, Egypt
Courses Offered: Click here to view the available fellowships
Deadline: October 15, 2022 (Spring 2022)/ April 15, 2022 (Fall 2022)
Scholarship Coverage
The American University in Cairo Fellowships provide the recipients with below benefits:
Full tuition fees for the fall and spring semesters.
Medical insurance.
A monthly stipend.
Student housing.
Laptop.
Internship/practicum opportunity including local transportation costs if needed.
Opportunity to attend one conference to present research findings, applied to and awarded competitively, as per the guidelines for Graduate Student Support Grants.
Two annual round-trip economy air ticket from home to campus; or housing and living stipend to continue approved program activities on campus during breaks for students unable to return home because of circumstances outside of their control.
Eligibility Criteria for The American University in Cairo Fellowships
Applicants must fulfill the following criteria for Tomorrows Leaders Graduate Fellowship Program:
Required Languages: English.
Eligible Countries: All World countries
Strong academic potential with a bachelor's degree of a minimum overall grade point average (GPA) of 3.0 on a 4.0 scale, or equivalent.
Proficiency in written and spoken English.
Possess maturity, flexibility and leadership potential, demonstrated in a combination of extracurricular activities, recommendations, and interviews.
Financial need.
The fellowship is awarded for a duration of two years, in addition to any academic English language remedial courses which might be needed, with a review every semester for satisfactory academic performance.
How to Apply for The American University in Cairo Fellowships?
Please follow the following application instructions to win The American University in Cairo Fellowships:
Check how to apply and submit the online application.
Follow the instructions here to complete and submit the online fellowship application.
Apply Now
To know more about The American University in Cairo Fellowships, please visit Official Website.