Pursue your studies in the United States. There's good news! The Presidential Scholarship at Boston University is presently open.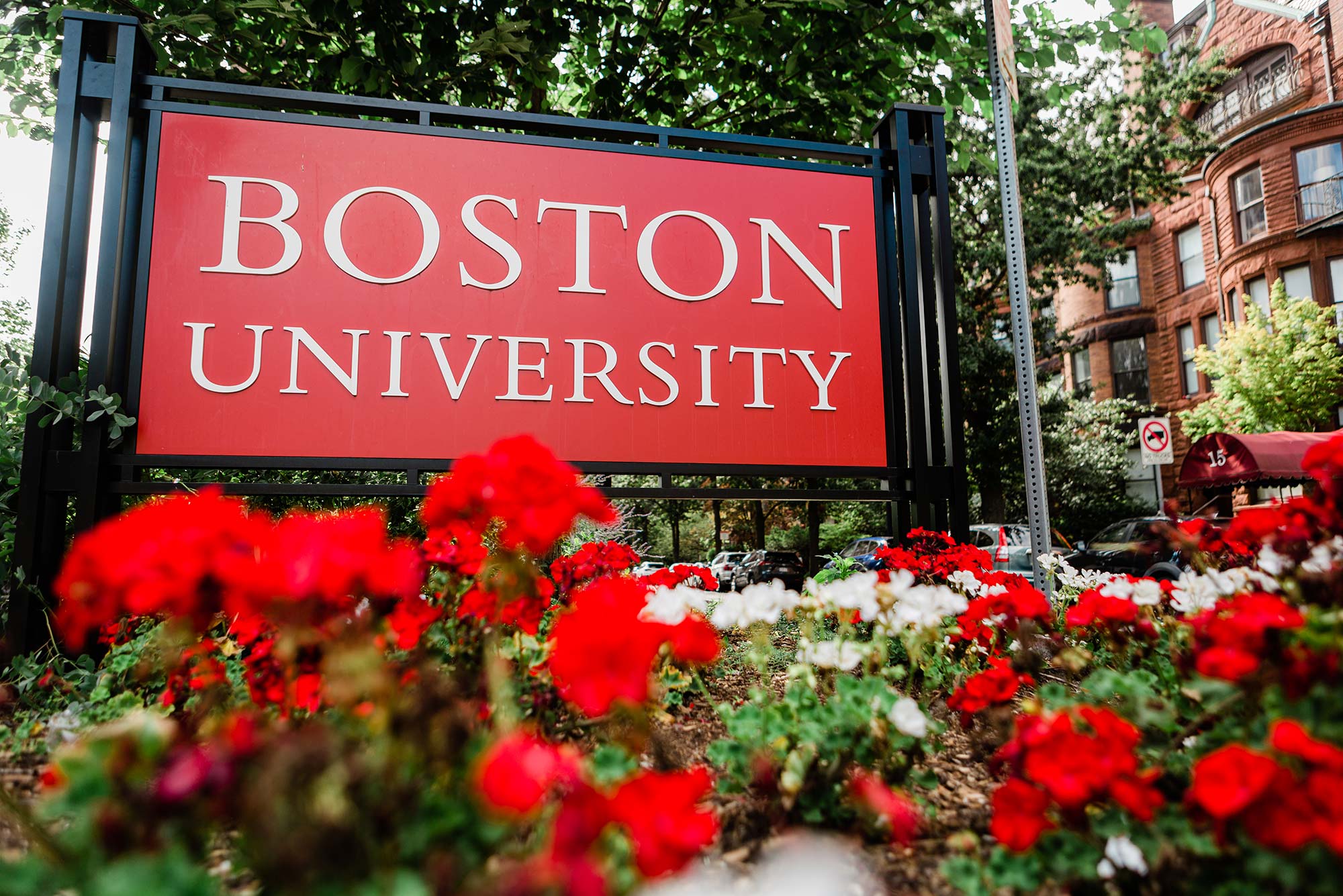 We will go through the details of this scholarship, its perks, and the application process step by step in this article. The Presidential Scholarship at Boston University for the years 2022-2023 is an undergraduate scholarship. This scholarship will cover the cost of your course fees in the amount of $25000 each year and is renewable for up to four years of undergraduate study.
Related Scholarships:
The Presidential Scholarship is awarded each year by the Board of Admissions to incoming first-year students who have excelled academically. Presidential Scholars are not only among our most academically gifted students, but they also achieve outside of the classroom and are leaders in their schools and communities.
Boston University is a Boston, Massachusetts-based private research university. Through its 18 schools and colleges, students can enroll in a variety of undergraduate, graduate, and professional programmes. More than 300 programmes of study are available at Boston University, as well as the possibility to develop a successful profession. All students and alumni benefit from this university's excellent learning environment and career services.
Interesting Facts About Boston University
Boston University (BU) is a Boston-based private research university. Although the university is nonsectarian, it has had a long history with the United Methodist Church. It was established in 1839 by Methodists in Newbury, Vermont, before relocating to Boston in 1867.
The university today has about 34,000 students and over 4,000 faculty members, making it one of Boston's largest employers. It has 17 schools and colleges on three metropolitan sites that offer bachelor's degrees, master's degrees, doctorates, and medical, dental, business, and law degrees. The main campus is located in the Fenway-Kenmore and Allston neighbourhoods of Boston, while the Boston University Medical Campus is located in the South End neighborhood. The Wheelock College of Education and Human Development, originally Wheelock College, is located on the Fenway campus and was united with BU in 2018.
The Boston Consortium for Higher Education and the Association of American Universities both include BU as a member. It belongs to the "R1: Doctoral Universities – Very High Research Activity" category.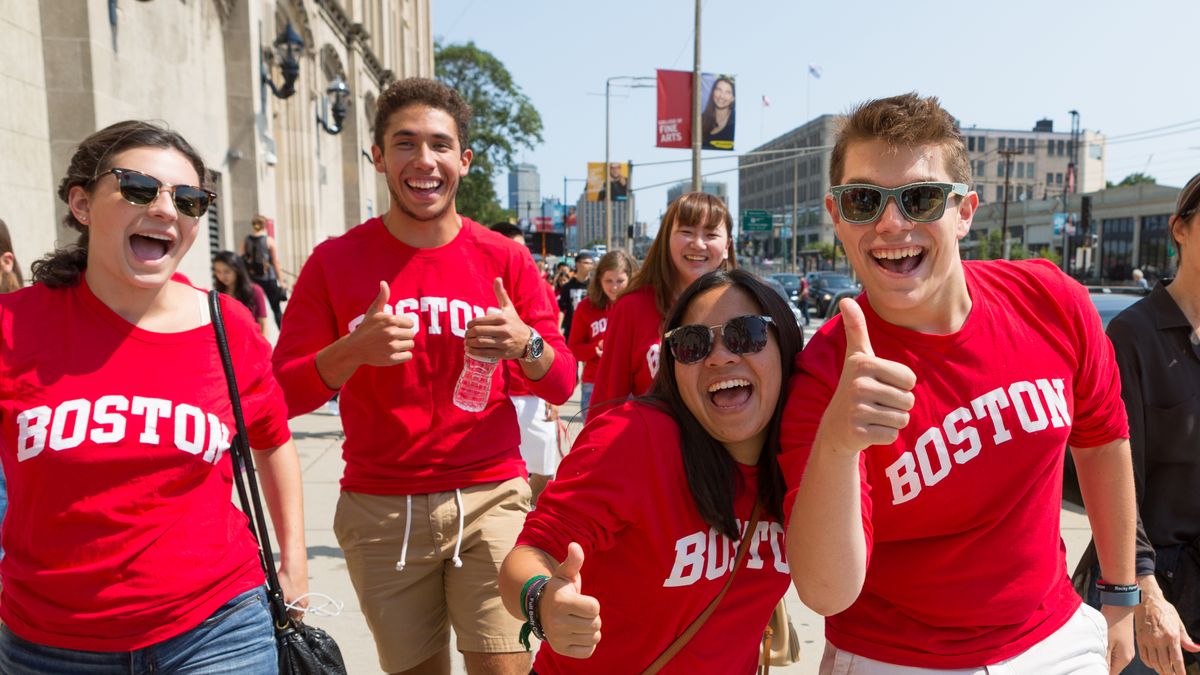 The university has 8 Nobel Laureates, 23 Pulitzer Prize winners, 10 Rhodes Scholars, 6 Marshall Scholars, 9 Academy Award winners, and several Emmy and Tony Award winners among its alumni and present or former faculty. Among BU's past and present graduates and faculty are MacArthur, Fulbright, and Truman Scholars, as well as members of the American Academy of Arts and Sciences and the National Academy of Sciences. Alexander Graham Bell, a BU professor, invented the telephone in a BU lab in 1876.
The Terriers of Boston University compete in NCAA Division I. Rhett the Boston Terrier serves as the mascot for BU sporting teams, which participate in the Patriot League and Hockey East leagues. Boston University is well-known for its men's hockey programme, which has won five national titles, the most recent of which was in 2009.
Scholarship Summary
Level of Study: Undergraduate
Institution(s): Boston University
Study in: USA
Opportunity Focus Areas:

Engineering.
Communication.
Arts & Sciences.
Fine Arts.
General Studies.
Health & Rehabilitation Sciences.
Global Studies.
Business.
Administration.
Education & Human Development.

Program Period: Four years
Deadline: 2022 (annual)
Scholarship Coverage
Boston University Presidential Scholarship provide $25,000 per academic year to international undergraduate applicants.
Eligibility Criteria for Boston University Presidential Scholarship
To be eligible for Boston University Presidential Scholarship, applicants must meet the following criteria:
Required Language: English.
Eligible Countries: All world countries
Rank in the top 5% of their high school class.
Have SAT scores above 1500 and ACT scores above 33.
Have shown incredible extracurricular achievements in their schools and communities.
International students are considered for this scholarship.
Applicants must be an incoming first-year student at Boston university.
How to Apply for Boston University Presidential Scholarship?
Please follow the following instructions to apply for Boston University Presidential Scholarship:
Students must submit their application for admission and all supporting credentials.

Secondary School Records ( High School Transcript, Senior Year Grades).
English Proficiency Testing Results (TOEFL / IELTS scores).
Standardized Tests (SAT / ACT scores).
Copy of Data Page of Passport.
Counselor Recommendation and School Report Form.
Teacher Recommendation.
Documentation of Financial Support.
Note: No additional essays or application forms are required. Students who wish to be considered for the Presidential Scholarship must submit official results of either the SAT or the ACT.
Apply Now
To know more about Boston University Presidential Scholarship, please visit Official Website.