In Brunei Darussalam, you can further your education. A scholarship at the University of Brunei Darussalam is presently open.
We will go through the details of this scholarship, its perks, and the application process in this article. International students can apply for the University of Brunei Darussalam Scholarship 2022-2023, which is a fully financed graduate scholarship. The UBD scholarship will include a monthly allowance of BND 500.00 as well as tuition waivers, on-campus housing, and field research allowances (BND 1000.00 for Arts and Humanities, and BND 2000.00 for Science candidates).
Latest Scholarships:
This is a highly competitive scholarship, and academically talented and qualified individuals are strongly urged to apply. Brunei Darussalam University offers this scholarship to outstanding students who want to pursue their PhD studies after earning excellence in their Master's degree.
Scholarship Summary
Institution(s):  Brunei Darussalam University
Study in: Brunei Darussalam 
Program Period: 3 years
Deadline: February 28, 2022
Courses Offered:

Health Sciences
Brunei Studies
Arts & Social Sciences
Business & Economics
Science
Asian Studies
Integrated Technologies
Advance Materials and Energy Studies
Education
Islamic Studies
Policy Studies Click here to know more about the specializations of each field of study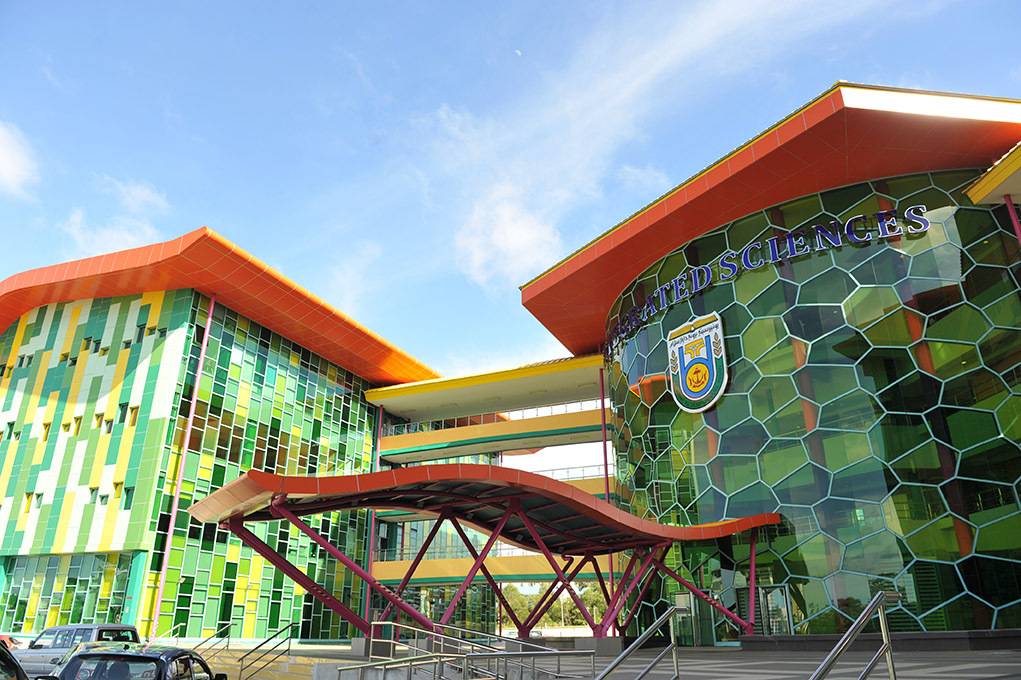 Scholarship Coverage
University of Brunei Darussalam Scholarship provide the recipient with the following benefits:
A subsistence allowance of BND 500.00 per month for 36 months.
Waived tuition fees, including registration and acceptance fees at University of Brunei Darussalam.
On-campus accommodation for 36 months.
Allowances for field research (BND 1000.00 for Arts and Humanities, and BND 2000.00 for Science candidates)
For candidates not residing in Brunei Darussalam, one round trip economy class air ticket will be provided from their home country upon accepting the scholarship and to their home country upon completion of their studies.
Eligibility Criteria for University of Brunei Darussalam Scholarship
To qualify for University of Brunei Darussalam Scholarship, candidate must fulfill all of the following requirements below:
Required Language: English
Eligible Countries: All world countries
A second class upper honors Bachelor degree and a Master degree with a good publication record from and after undertaking the Master degree or equivalent qualification.
Has at least a first class honors Bachelor degree with a distinction in Master degree or equivalent qualification.
Fit to pursue studies in the area of choice.
A high quality and impact research proposal.
For all programmes, applicants must have at least a credit 6 in English Language at GCE 'O' Level Examination or a grade 'B' in IGCSE English (as a Second Language) or an IELTS score of 6.0 or a TOEFL minimum overall score of 550.
How to Apply for Government of Brunei Darussalam Scholarship?
Please follow the following step by step application procedure to apply for Government of Brunei Darussalam Scholarship:
Application forms can be downloaded from the following link: APPLICATION FORM 2022/2023
Application forms must be duly completed and endorsed by the Ministry of Foreign Affairs or the National Focal Point for scholarships of the applicant's country.
Applicants are required to submit a security clearance statement from their National Security Agency(ies)/ Police Station (i.e. a statement/ report certifying that applicants are clear from any civil and criminal charges).
Completed application forms are to be emailed to the following address: applybdgs2022@mfa.gov.bn
Applicants applying to Universiti Brunei Darussalam must also complete an online application through https://apply.ubd.edu.bn/orbeon/uis-welcome/.
The closing date for the reception of completed application forms, together with certified copies of relevant certificates and documents is, not later than 1600 hrs (Brunei time) on 15 February 2022.
An applicant may be required to appear for an interview at such place(s) as may be determined by the institutions offering the programmes, and to sit for a written examination to assess the applicant's proficiency in the English/ Malay/ Arabic Language (where applicable).
The Government of Brunei Darussalam reserves the right to reject any applications. The decision on the selection of candidates is final. Any disputes or inquiries pertaining to the decision made will not be entertained. Only successful applicants will be notified via e-mail.
For further inquiries please contact: E-mail: queriesBDGS2022@mfa.gov.bn
NOTE:
Maximum size allowed for e-mail and attachment files is 10MB)
Please take note, all application forms and supporting documents are to be submitted in Word Document / PDF / JPG format (compressed ( .zip ) folder)
Incomplete application forms will not be considered.
Apply Now
To know more about University of Brunei Darussalam Scholarship, please visit Official Website.