Copty Scholarships, For high-potential students who desire to study in the UK, Queen's University Belfast is providing incredible Copty Scholarships.
The Copty scholarship is only open to new international students who wish to begin a postgraduate study at Queen's University Belfast in the academic year 2022-2023.
Latest Scholarships:
The Queen's University of Belfast was founded in 1845 and is a public research university in Belfast, Northern Ireland. It offers world-class education and trains students for leadership and citizenship in a global community, as well as combining the best aspects of traditional libraries with cutting-edge technology. In the Times Higher Education Impact Rankings for 2021, it was ranked 43rd in the world.
Why should you consider Queen's University Belfast as a place to study? The University offers a wonderful opportunity to learn about many cultures in a new environment. Part-time jobs are available for students who want to supplement their income. They are the United Kingdom's ninth-oldest university. They have spent £350 million on award-winning facilities such as the McClay Library, Graduate School, Law School, and Computer Science building in the previous ten years.
More About Queen's University Belfast
University of Queen's Belfast is a public research university in Belfast, Northern Ireland, United Kingdom, officially known as The Queen's University of Belfast. The university was founded as "Queen's College, Belfast" in 1845 and opened four years later.
With over 300 degree programs, Queen's University offers academic degrees at all levels. Ian Greer is the current president and vice-chancellor. The institution's yearly income for 2020–21 was £395.8 million, with £88.6 million coming from research grants and contracts and £373.5 million spent.
The Russell Group of research-intensive universities, the Association of Commonwealth Universities, the European University Association, Universities UK, and Universities Ireland are all members of Queen's. Two Nobel Laureates and one Turing Award winner have been linked with the university.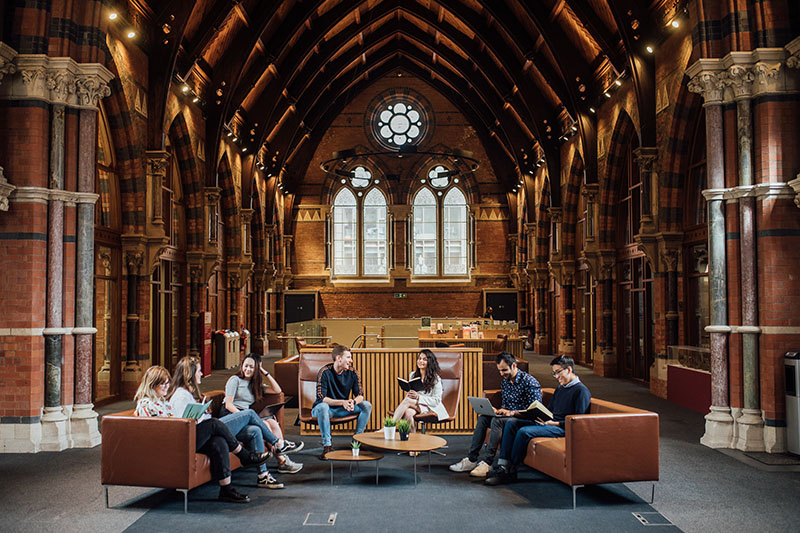 The university has two affiliated university colleges, St Mary's and Stranmillis, located in the west and south-west of Belfast, respectively, in addition to the main campus on the southern outskirts of Belfast city centre. These colleges provide teacher training and a variety of degree programs, all of which are based on a liberal arts core.
The university's facilities are situated across a number of public streets in South Belfast, primarily University Road, University Square, University Street, Malone Road, and Stranmillis Road, with additional departments located farther afield in Titanic Quarter and Portaferry.
Copty Scholarship Description
University or Organization: Queen's University Belfast
Department: N/A
Course Level: Postgraduate
Award: Tuition fees
Number of Awards: N/A
Access Mode: Online
Nationality: International
The award can be taken in the UK
Deadline: Applications must be received by 14 April 2022.
Eligibility For Copty Scholarship
Eligible Countries: Palestine
Eligible Course or Subjects: Postgraduate degree in any subject offered by the University.
Eligibility Criteria: To be eligible, the applicants must meet all the given criteria:
Eligible students should hold Palestinian nationality and live in Gaza or the West Bank, excluding East Jerusalem, and usually belong to a family.
Eligible students must be unable to study abroad through the finances of their immediate families.
This program should be a one-year course within The Faculty of Medicine, Health and Life Sciences, Engineering and Physical Sciences, or The School of Law.
How to Apply For Copty Scholarship
How to Apply: Applicants must enroll in the postgraduate program at the University via online application. After that, you have to complete the online application form.
Supporting Documents: Copies of your official Degree/Diploma Certificates for the qualification.
Degree transcripts for all completed study periods (undergraduate level and above).
Postgraduate Certificate in Education applicants must upload copies of their GCSE and A-level.
Reference letters
Admission Requirements: Students should hold an undergraduate degree equivalent to a UK 2.1 Degree or higher from a university in the West Bank or Gaza.
Language Requirement: Queen's University will accept the IELTS Academic (SELT and non-SELT) and TOEFL internet-based tests for direct admission.
Copty Scholarship Benefits
Each successful scholar will receive the tuition fees to cover their study expenses in the UK.