Continue your education in the United Kingdom. There's good news! The Denys Holland Scholarship is presently accepting applications.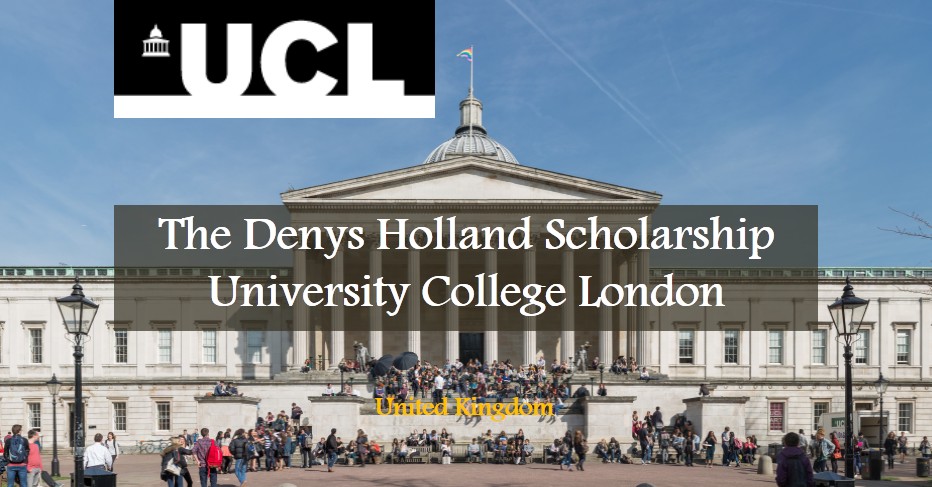 We will go through the details of this Denys Holland scholarship programme, its perks, and the application process step by step in this article. For international students, the Denys Holland Scholarship 2022-2023 is a partially financed scholarship. The Denys Holland scholarship is open to students at University College London who are pursuing undergraduate studies. This three-year Denys Holland scholarship is worth £9,000 per year and is contingent on excellent academic success.
Latest Scholarships:
The Denys Holland scholarship, named after Professor Denys Holland, is awarded on the basis of financial need, with applicants indicating their willingness to participate fully in UCL and Students Union extracurricular activities. This Denys Holland scholarship may be used in conjunction with other grants, bursaries, awards, or scholarships as long as the total annual support does not exceed the cost of tuition plus a reasonable amount for maintenance in any given year (as determined by UCL).
The Denys Holland Scholarship aims to assist undergraduate students from any nation who would not be able to study at UCL without the support of the scholarship and who can demonstrate their intention to participate fully in all of UCL's and the Student Union's activities.
More About University College London
University College London, also known as UCL, is a major public research university in London, England. UCL is a member of the federal University of London and the second-largest university in the United Kingdom in terms of total enrolment and the largest in terms of postgraduate enrolment.
UCL was founded in 1826 as London University by founders inspired by Jeremy Bentham's radical ideas. It was the first university institution in London and the first in England to be entirely secular and to admit students regardless of religion. UCL also asserts that it is the third-oldest university in England and the first to admit women. UCL was one of the two founding colleges of the University of London, which received a royal charter in the same year.
It has expanded through mergers with the Institute of Ophthalmology (in 1995), the Institute of Neurology (in 1997), the Royal Free Hospital Medical School (in 1998), the Eastman Dental Institute (in 1999), the School of Slavonic and East European Studies (in 1999), the School of Pharmacy (in 2012), and the Institute of Education (in 2014).
UCL has its main campus in central London's Bloomsbury neighbourhood, as well as a number of institutes and teaching hospitals throughout the city, as well as satellite campuses at Queen Elizabeth Olympic Park in Stratford, east London, and in Doha, Qatar. UCL is divided into 11 constituent faculties, each of which houses more than 100 departments, institutes, and research centres.
UCL operates a number of museums and collections in a variety of fields, including the Petrie Museum of Egyptian Archaeology and the Grant Museum of Zoology and Comparative Anatomy, as well as administering the annual Orwell Prize in political writing. UCL had approximately 43,840 students and 16,400 staff in 2019/20, with a total income of £1.54 billion, of which £468 million came from research grants and contracts.
Denys Holland Scholarship Summary
Level of Study: Undergraduate
Institution(s): University College London
Study in: UK
Opportunity Focus Areas: See list of courses below
Program Period: Three years
Deadline: July 02, 2022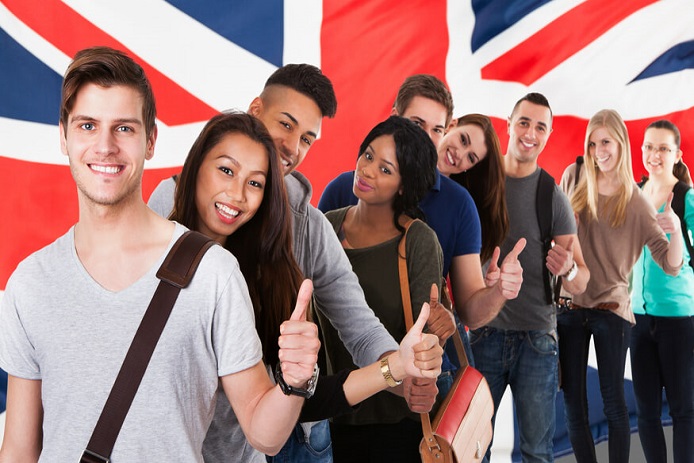 Courses Offered
Architecture, construction and planning
Arts and sciences
Biological and Life Sciences
Business and Management Studies
Computer Sciences
Economics, Politics and Social Sciences
Education
Engineering
English and Comparative Literature
Historical and Philosophical studies
Languages and cultural studies
Law
Mathematics and statistics
Medicine and Allied Subjects
Physical Sciences
Psychology and Language Sciences
Denys Holland Scholarship Coverage
Denys Holland Scholarship provides the recipient with the following benefits:
The scholarship is worth £9,000 per year for three years, subject to satisfactory academic progress.
Eligibility Criteria for Denys Holland Scholarship
To be eligible for Denys Holland Scholarship, applicants must meet the following criteria:
Required Languages: English
Eligible Countries: All World Countries
Hold a valid UCL Student Number
Hold a valid UCAS Application Number (not UCAS Registration number)
Hold an offer of admission to UCL for full-time undergraduate study commencing in September 2022, in any department
Be in financial need
Be able to demonstrate that they have broad interests and intend to be actively involved in and contribute to the life of the university
Preferably aged 25 or below at the time of commencing their studies.
How to Apply for Denys Holland Scholarship 2022?
Please follow the following instructions to avail this Denys Holland scholarship:
Obtain UCL Student Number or UCAS Application Number
Download application form
Write motivation letter detailing current outside interests and indicating areas of non-academic activity which you would hope to pursue while a student.
Provide information on your financial circumstances and other sources of income being sought to fund their studies
Complete applications and supporting documentations should be submitted by email to: studentfunding@ucl.ac.uk.
Apply Now
To know more about Denys Holland Scholarship, please visit Official Website.