Do you need help locating research studies in another country? Then look into Dublin City University (DCU) PhD Scholarships in Theology, Philosophy, and Ethics for the academic year 2022-2023.
All international and local students who intend to enroll in a PhD programme at Dublin City University School of Theology, Philosophy, and Ethics are eligible for this scholarship. To be considered, students must possess the necessary academic credentials. A stipend of €16,500 and tuition fees for up to four years are included in the prize.
The Dublin City University Institute of Education is the newest faculty at Dublin City University, which, according to the 2020 QS Graduate Employ ability Rankings, is ranked first in Ireland and 19th in the world for graduate employ ability.
What makes the Dublin City University Institute of Education a good place to study? It is one of the most prestigious young universities in the world, dedicated to academic excellence and innovation. Dublin City University is certain that its students, faculty, and alumni will thrive and lead in the tough and complicated situations of twenty-first-century education.
More About Dublin City University
Dublin City University (abbreviated as DCU) is an Irish university located on Dublin's northside. It was founded in 1975 as the National Institute for Higher Education, Dublin, and began enrolling students in 1980. It was granted university status by statute in September 1989.
The Church of Ireland College of Education, All Hallows College, Mater Dei Institute of Education, and St Patrick's College were all merged into Dublin City University in September 2016.
The institution will have 17,400 students and nearly 80,000 alumni by 2020. Dublin City University Connected, the university's online distance education programme, enrols roughly 1,200 students. In 2019, there were 1,690 employees. Former Taoiseach John Bruton and "thinking" Guru Edward De Bono are among the academic staff's notable members. Bruton joined the School of Law and Government as an adjunct faculty member in early 2004, and De Bono joined the university as an adjunct professor in mid-2005.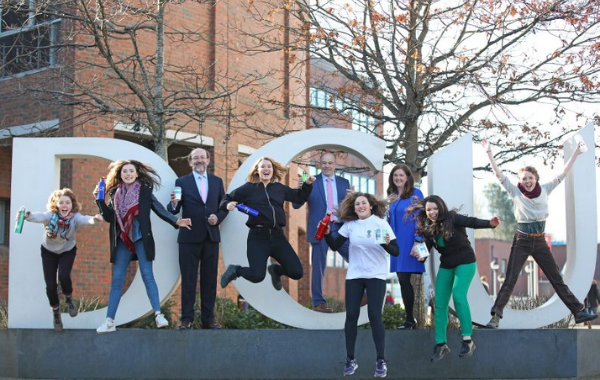 Dr. Danny O'Hare, the institution's first president, retired in 1999 after 22 years of service. Professor Ferdinand von Prondzynski was appointed and served as president for a full ten-year term, which concluded in July 2010. He succeeded an acting president, Professor Albert Pratt. Professor Brian MacCraith was the next to be appointed, and he was succeeded in 2020 by Professor Daire Keogh, the current president.
Dublin City University Scholarship Description
University or Organization: Dublin City University
Department: School of Theology, Philosophy, and Ethics
Course Level: PhD
Award: €16,500
Number of Awards: NA
Access Mode: Online
Nationality: Domestic and International
The award can be taken in Ireland.
Deadline: The closing date for applications is 31st March 2022, Thursday, 17:00 Irish Time.
Eligibility For Dublin City University Scholarship
Eligible Countries: UK, EU, and other international students can apply.
Eligible Course or Subjects: PhD study programme at the School of Theology, Philosophy, and Ethics at Dublin City University can be applied for.
Eligibility Criteria: To be eligible, the applicants must meet all the following/given criteria:
The applicants must be currently completing a master's programme.
How to Apply
How to Apply: Students can apply to Dublin City University via its online application portal. Scholarship applications, including all listed documents, must be mailed to hayes@dcu.ie.
Supporting Documents: The students are required to present the following documents to the university:
CV
Copy of Undergraduate or Postgraduate degree.
Copies of transcripts from Undergraduate or Postgraduate degree.
A letter outlining the candidate's sustainability for the scholarship.
Research proposal.
Admission Requirement: The applicants must hold an undergraduate degree at first-class honors level or at least 2:1 level in Theology, Religious Studies, or a related discipline and a Master's degree in Theology, Religious Studies, or a related discipline.
Language Requirement: The students must submit scores of the following English language proficiency tests:
TOEFL IBT – 92
TOEFL CBT – 237
TOEFL – 580
IELTS – 6.5
DET – 110 to 120
ETAPP – C1
CAE – 180
PTE – 63
CAP – 180
Benefits
The candidates selected by Dublin City University (DCU) will be provided €16,500 per annum plus fees for up to 4 years of PhD study.