With the Master's Excellence Scholarships offered by the ESSCA School of Management in France, you can get advanced management understanding and abilities to improve your international job and career development opportunities.
All international students can now apply for the academic year 2022-2023. The ESSCA School of Management scholarship will cover the costs of ESSCA's Master of Management (MIM) or Master of Science (MSc) programs. The winners will receive a prize of 2,000 euros.
Latest Scholarships:
The ESSCA School of Management is a business school and grande école in France. The ESSCA school, which is ranked 115th in the country, aspires to develop knowledge and responsible managers and entrepreneurs.
What are the benefits of studying at the ESSCA School of Management? The ESSCA school vocation is to foster teaching innovation and make it easier for professors to develop the ESSCA school results and practices into their classes.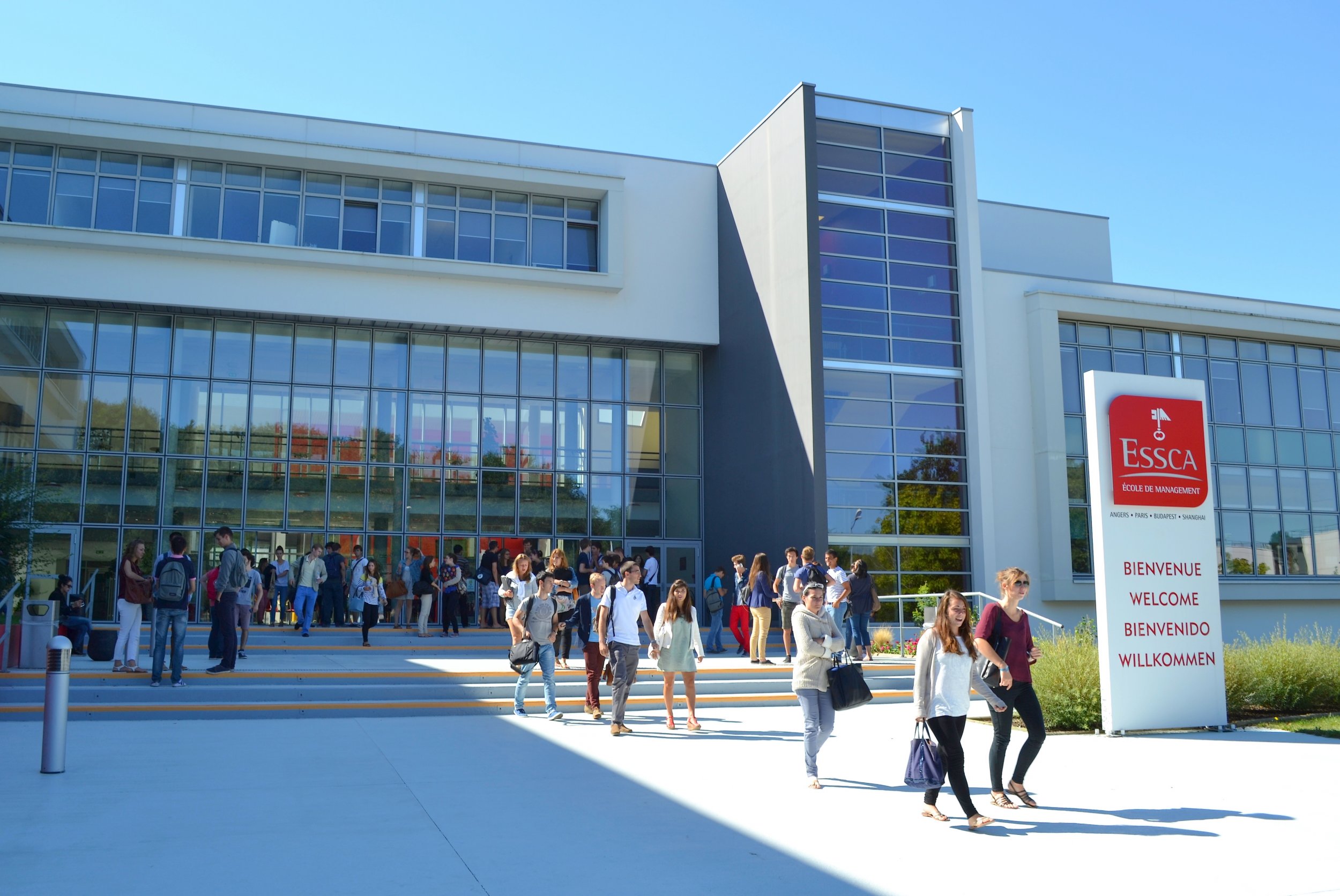 More About ESSCA School of Management
ESSCA School of Management is a business school and grande école in France. It has campuses in Paris, Aix-en-Provence, Lyon, Bordeaux, Cholet, Budapest, and Shanghai, and was founded in Angers. The institution offers numerous programs, including a five-year program (known as the "Grande École") that leads to a French state-approved diploma and a master's degree.
In contrast to some French graduate schools, which recruit their students after two years of preparatory coursework, the ESSCA School competitive entrance exam takes place following the Baccalauréat. This exam is used by the graduate school to keep its annual admission rate under 600 students.
On April 24, 2006, ESSCA School acquired EPAS accreditation from the European Foundation for Management Development, making it the first French graduate school to receive this international designation. ESSCA was also granted AACSB accreditation in May 2014, and EQUIS accreditation in June 2016.
The ESSCA School offers a Grande École master's degree (MSc in management), as well as many alternatives for double-degree agreements in Economics, International Business, and other areas with French and foreign business schools and universities. The "Conférence des Grandes écoles" is also a member of ESSCA School.
McGill University, Australian National University, Sophia University, Boston University, and Saint Mary's University are among the 214 universities and business schools with which the institution has partnered. It now offers 22 double-degree programs in which students can earn a degree from a partner university.
At each of the four campuses, ESSCA organizes particular welcoming activities and weekends for all international students. Staff and tutors communicate with international students via email prior to their arrival, and orientation days are held at the start of each semester to help international students get to know the school, settle into their accommodations, and adjust to student life. Staff are available throughout the year to assist with a variety of difficulties, and student organizations organize activities expressly for international students to help them mix with local students and learn about the city and its surroundings.
ESSCA School of Management Brief Description
University or Organization: ESSCA School of Management
Department: NA
Course Level: Postgraduate
Award: 2,000 EUROS
Number of Awards: NA
Access Mode: Online
Nationality: International
The award can be taken in France.
Deadline: Students must have submitted their admission applications by 8th July 2022.
Eligibility For ESSCA School of Management
Eligible Countries: All international students are eligible.
Eligible Course or Subjects: Master in Management (MIM) and Master of Science (MSc) programs at ESSCA can be undertaken.
Eligibility Criteria: To be eligible, the applicants must meet all the following/given criteria:
The applicants must be admitted to the Master in Management (MIM) or Master of Science (MSc) program at ESSCA.
How to Apply For ESSCA School of Management Scholarship
How to Apply: Applicants must submit their admission application by logging in to the school portal. Scholarship application form must be filed separately and sent to scholarships@essca.fr.
Supporting Documents: The students are required to present the following documents to the university:
A copy of your secondary school qualification.
Official academic transcripts for the last two years of secondary education in English or French.
Official proof of your English language proficiency.
A motivation letter.
CV.
Admission Requirements: The applicants must have a 4-year bachelor's degree, preferably but not exclusively in business administration or engineering.
Language Requirement: The students must have B2 level minimum English language proficiency.
ESSCA School of Management Scholarship Benefits
ESSCA will provide 1,200 – 2,000 EUROS to selected international students to pursue postgraduate studies.