Freshman Merit Global Scholarships, The University of Central Oklahoma is dedicated to keeping tuition affordable.
As a result, during the academic year 2022-2023, it is giving Freshman Merit Global Scholarships to international students.
Freshman Merit Global Scholarship is open to incoming UCO undergraduate students. International students are welcome to apply. Applicants must have a minimum 3.25 GPA, SAT 1250, or ACT 26 to be considered for the $6,000 Freshman Merit Global scholarship.
Latest Scholarships:
Edmond, Oklahoma's University of Central Oklahoma is a public university. Oklahoma's third-largest university is UCO. It's also placed 71st in the West's Regional Universities. The University of Central Oklahoma is a well-known urban university.
Why should you attend the University of Central Oklahoma to further your education? UCO assists students in becoming productive, creative, ethical, and engaged citizens and leaders by providing transformative educational experiences. It provides high-quality, affordable transformative teaching and learning opportunities to its students.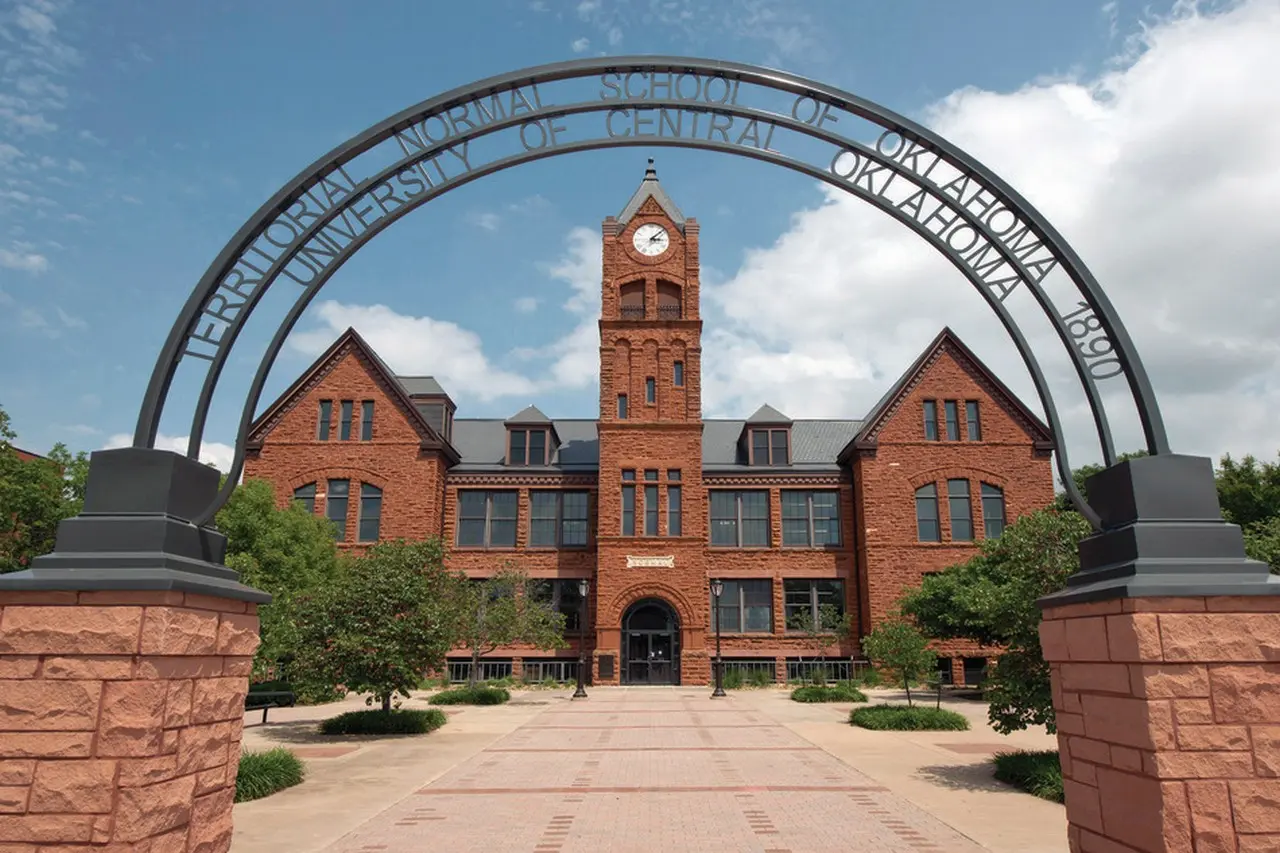 More About University of Central Oklahoma
In Edmond, Oklahoma, the Institution of Central Oklahoma (UCO or Central State) is a public university. With over 17,000 students and around 434 full-time and 400 adjunct teachers, it is Oklahoma's third largest university. The University of Central Oklahoma, established in 1890, was one of the first institutions of higher learning in what would become the state of Oklahoma, making it one of the oldest universities in the United States' southwest region. The British Academy of Contemporary Music's American chapter is located in downtown Oklahoma City.
The Territorial Legislature voted to create the Territorial Normal School on December 24, 1890, establishing UCO Oklahoma's second oldest public institution. The University of Oklahoma was founded on December 19, 1890. The first classes were held in November 1891. Oklahoma A&M College (now Oklahoma State University) began classes in December 1891, while the University of Oklahoma began classes in the fall of 1892.
The institution was frequently influenced by state politics, according to the Encyclopedia of Oklahoma History and Culture. With changes in state governments, presidents and faculty members were often replaced. President Max W. Chambers prohibited faculty members from soliciting campaign contributions in 1950. As a result, the school administration became more stable.
Central State joined universities with similar purposes as a regional institution on March 11, 1941, as part of a coordinated state system of post-secondary education controlled by the Oklahoma Regents for Higher Education.
The Oklahoma State Regents for Higher Education approved Central's Master of Teaching Degree in 1954, which later became the Master of Education in 1969. The Master of Arts in English and Master of Business Administration degrees were granted to the college in 1971.
The state legislature formally changed the institution's name to Central State University on April 13, 1971. In 1971, the National Register of Historic Places listed the Old North Tower. On May 18, 1990, during the university's Centennial Year, legislation was passed altering the university's name to the University of Central Oklahoma, however many students and alumni still refer to it as "Central."
Freshman Merit Global Scholarship Description
University or Organization: University of Central Oklahoma
Department: NA
Course Level: Undergraduate
Award: $6,000
Number of Awards: NA
Access Mode: Online
Nationality: International
The award can be taken in the USA.
Deadline: The students must have completed and submitted their application by 31st May 2022.
Eligibility For Freshman Merit Global Scholarship
Freshman Merit Global Scholarships Eligibility:
Eligible Countries: All nationalities.
Eligible Course or Subjects: Undergraduate programs offered at UCO can be applied for.
Eligibility Criteria: To be eligible, the applicants must meet all the following/given criteria:
The applicants must be incoming international students.
The applicants must minimum of 3.25 GPA or SAT 1250 or ACT 26.
How to Apply Freshman Merit Global Scholarship
How to Apply: Students are required to apply via the designated application portal of the university. Scholarship winners will be assessed on the basis of their admission applications.
Supporting Documents: The students are required to present the following documents to the university:
Official academic credentials
Bank statement
Statement of financial sponsorship
Proof of high school graduation (if available)
Passport or national identification document
Visa
Admission Requirements: Admission requirements of the university for undergraduate applicants must be fully met.
Language Requirement: The students must submit scores of the following English language proficiency tests:
TOEFL – 61 IBT (Internet-based test) or 500 PBT (paper-based test);
IELTS – 5.5
Duolingo – 85
PTE Academic – 42
Freshman Merit Global Scholarship Benefits
The applicants selected by the University of Central Oklahoma will be provided $6,000, $3,000 per semester, for up to two-semester of undergraduate study.