Pursue your further education in a foreign country. There's good news! A opportunity with the IIE-SRF Fellowship is presently open.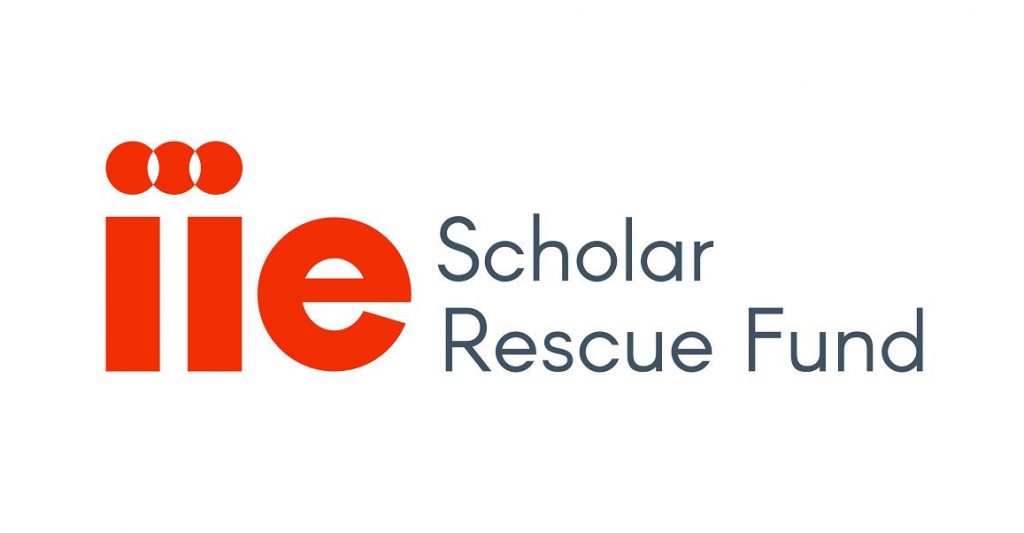 In this essay, we will go over the IIE-SRF Fellowship, its benefits, and the application process step by step. International students can apply for the IIE-SRF Fellowship 2022-2023, which is a fully funded scholarship. This scholarship is only available to doctoral studies pursuing research. The IIE-SRF Fellowship provides a stipend of up to US$25,000, as well as individual health insurance, to support a one-year visiting academic post.
Related Scholarships:
The Baden-Württemberg Fund supports visiting research appointments in universities and other higher education institutions in Baden-Württemberg, Germany, so that researchers can continue working in the field of liberty and security. Teachers, prominent scientists, and government intellectuals from any country, academic field, or discipline who are facing — or have recently escaped — imminent and specific threats to their lives and/or careers in their home researchers or permanent resident countries are eligible.
Dr. Henry Jarecki, Dr. Henry Kaufman, and Mr. Thomas Russo established the IIE Scholar Rescue Fund in 2002 after the IIE trustees committed themselves to make rescue scholars a permanent component of the Institute's mission (IIE-SRF). Since its founding in 1919, the International Institute for Environment and Development has prioritised the protection of vulnerable researchers and students. From the Bolshevik Revolution to the Hungarian Uprising, the IIE has demonstrated its commitment to defending the right to liberty of thought and information.
Scholarship Summary
Level of Study: PhD (Doctoral)
Institution(s): IIE-SRF 
Study in: Host Partners
Courses Offered: Applicants from any discipline can apply to the fellowship
Program Period: One to Two years
Deadline: All year round (Open)
Scholarship Coverage
The IIE-SRF fellowship award covers:
a grant of up to US$25,000
individual health insurance
a visiting academic appointment of up to one year (renewable for a second year).
The final fellowship amount is dependent upon several factors, including the location of the host institution, the cost of living, and the value of any additional contributions from the host institution of other source(s).
Eligibility Criteria for IIE-SRF Fellowship
These are eligibility requirements for IIE-SRF Fellowship:
Required Language: English
Eligible Countries: All world countries
Professors, senior researchers, and public intellectuals from any country, academic field, or discipline may qualify.
Applications are reviewed for academic qualifications, the quality/potential of the applicant's work, and the severity of the threats that the applicant faces.
Preference is given to scholars who:

hold a Ph.D. or highest degree in their field and/or who have extensive teaching or research experience at a university, college, or other institution of higher learning;
are facing or have recently fled from immediate, severe, and targeted threats to their lives and/or careers in their home countries or countries of residence;
demonstrate superior academic accomplishment and promise;
will benefit their home and/or host academic communities.
How to Apply for IIE-SRF Fellowship?
Please follow below steps to avail IIE-SRF Fellowship:
(1). Applicants may apply directly or may have a third party submit application materials on their behalf. The required application materials include:
Academic statement. Please provide a thorough statement detailing your academic and professional background and experience.
Current CV or resume.
Personal statement. Please provide a thorough statement explaining why you are applying to IIE-SRF for support.
Two (2) academic / professional letters of reference from academic and/or professional colleagues who can speak to your research, publications, teaching, or other advanced academic experience.
Two (2) personal letters of reference from colleagues or persons who are aware of the difficulties that you have been facing as well as your professional background. When possible, please have your referees compose their letters on official letterhead and send them to IIE-SRF directly at srf@iie.org.
A copy of your Ph.D. or higher degree
Samples of your most current writing or research publications.
A letter from an accredited institution of higher learning that may be able to host your fellowship. This is not a requirement.
(2). Please submit all application materials via email (preferred), fax, or post.
(3). Letters may be addressed to:
Scholar Rescue Fund
Institute of International Education
809 United Nations Plaza
New York, New York 10017-3580
USA
Apply Now
To know more about IIE-SRF Fellowship, please visit the Official Website.