The University of Reading has created the Harry Nursten Scholarships in the UK for the academic year 2022-2023 for home country applicants to broaden your skill set and increase employability in the subject of food and nutritional science.
Harry Nursten Scholarship is only available to UK national students who are enrolled in an MSc program at Reading, such as MSc Food Science, MSc Food Technology – Quality Assurance, or MSc Nutrition and Food Science.
Latest Scholarships:
The University of Reading is a public university that supports teaching, learning, and research within the university by developing and promoting access to information resources, as well as contributing to the broader world of scholarship and knowledge transfer by collaborating and cooperating with other institutions.
Why should you study at Reading University? The University of Reading is a great university with a reputation for excellent teaching and learning around the world. It is regarded as one of the best research universities in the United Kingdom, and it is dedicated to ongoing innovation and investment in the future of its students. Students are supervised by world-class researchers in your research.
More About Harry Nursten
In August 1927, Harry Erwin Nursten, the son of Sergius Nursten and Helene, was born in Czechoslovakia. Shortly before World War II, the family was able to flee to England. Sergius was described as a "Dental surgeon (seeking work)" in the 1939 England and Wales Register, and his parents ("Nursem") were residing at Corringham Court, Golders Green. Harry attended Ilkley Grammar School and received his Higher School Certificate in 1944 when the family moved to Ilkley, Yorkshire. Harry Nursten studied colour chemistry and dyeing at the University of Leeds, and received his PhD in colour chemistry in 1949.
Nursten was one of a group of volunteers harvesting at Windlestone Hall in the summer of that year. There was also Jean Frobisher, Harry's fellow Ilkley Grammar School classmate and bridge partner, who is now a welfare worker. They married in Esholt's St Paul's Church on December 23, 1950.
Nursten taught dyeing and textile chemistry at Nottingham Technical College after more research at Leeds. In 1955, Harry Nursten returned to Leeds to teach at the Procter Department of Leather Science.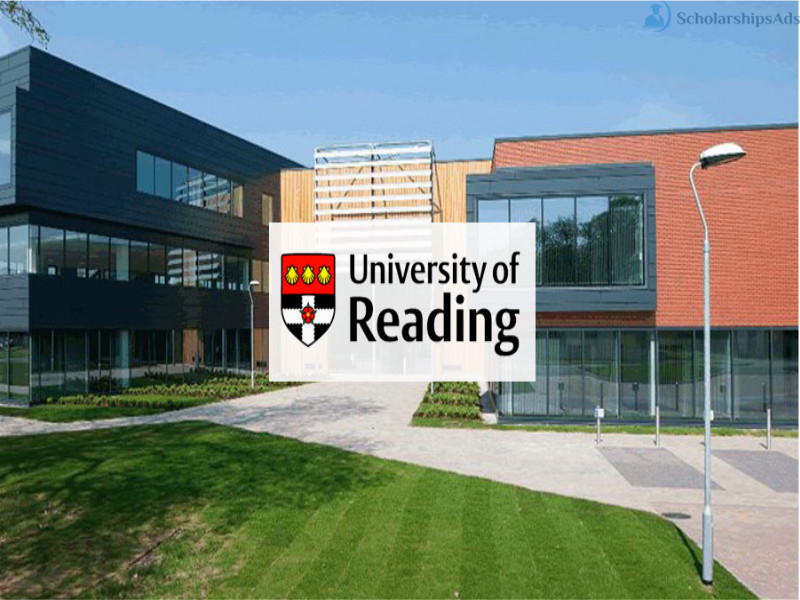 Harry Nursten got into the field of food and flavour research after two sabbaticals at the Massachusetts Institute of Technology and UC Davis. Harry Nursten was named Chair of Food Science at the University of Reading in 1976. Harry Nursten became Head of Department of one of the largest Food Science Departments in the UK after the National College of Food Technology and the Department of Food Science merged. Harry Nursten ensured that the Hugh Macdonald Sinclair gift was used to establish a new centre for human nutrition research at the University of Reading in 1992, the year Harry Nursten retired.
On December 20, 2011, Harry Nursten died in Reading. Jean Patricia Nursten, his wife, is a well-known social work professor and novelist.
Harry Nursten Scholarship Description
University or Organization: University of Reading
Department: Department of Food and Nutritional Sciences
Course Level: Master
Award: £5,000
Number of Awards: NA
Access Mode: Online
Nationality: Domestic
The award can be taken in the UK.
Deadline: Applications for admission must be submitted by 26th January 2022.
Eligibility For Harry Nursten Scholarship
Eligible Countries: UK nationals are eligible to apply.
Eligible Course or Subjects: Students can undertake MSc Food Science, MSc Food Technology – Quality Assurance, or MSc Nutrition and Food Science at the University of Reading.
Eligibility Criteria: To be eligible, the applicants must meet all the following/given criteria:
The applicants must be UK nationals and residents and have received an offer of admission.
How to Apply Harry Nursten Scholarship
How to Apply: Students can apply for master's programs directly through the university's online application system. All eligible students will be considered.
Supporting Documents: The students are required to present the following documents to the university:
Full transcripts of all degree programs taken.
Contact details for two academic/professional references.
Statement of purpose.
A copy of your passport.
Admission Requirements: The applicants must have at least a lower second-class honors degree in a pure or applied science (or equivalent from a university outside the UK).
Language Requirement: The students must submit scores of the following English language proficiency tests:
IELTS – 6.5
Harry Nursten Scholarship Benefits
The University of Reading will provide the selected candidates £5,000 to pursue an eligible MSc program.