University of Hawaii Scholarships, To encourage the recruitment and retention of high-achieving degree-seeking students.
The University of Hawaii at Manoa is proud to present the International Undergraduate Student Scholarships. For the academic year 2022-2023, applications are currently available.
Latest Scholarships:
International students are the only ones eligible to apply for this scholarship. You can apply to the University of Manoa's undergraduate study program. Students with an F-1 or J-1 visa and a minimum GPA of 3.0 are eligible for this $10,000 per year scholarship for up to four years.
Manoa is home to the University of Hawaii at Manoa, a public land-grant research university. It is one of the best public universities in the world, with a QS Global World Rankings 2022 ranking of 340th. Its goal is to create learning environments for faculty and students.
Why should you study the University of Hawaii at Manoa to further your education? The University of Hawaii at Manoa has a varied community, a highly ranked Division, and much more. Students and faculty from all around the country and the world flock to it.
More About University of Hawaii at Manoa
The University of Hawaii at Manoa is a public land-grant research university located in the Mnoa neighbourhood of Honolulu, Hawaii. It is the University of Hawaii system's flagship campus, housing the system's primary offices. The John A. Burns School of Medicine is located near to the Kakaako Waterfront Park, and the most of the campus is located in the eastern half of the mouth of Manoa Valley.
Across 17 colleges and schools, UH offers over 200 degree programmes. It is accredited by the Western Association of Schools and Colleges and is managed by a semi-autonomous board of regents and the Hawaii State Legislature. It is also a member of the Association of Pacific Rim Universities, which brings together 50 research universities from 16 different nations.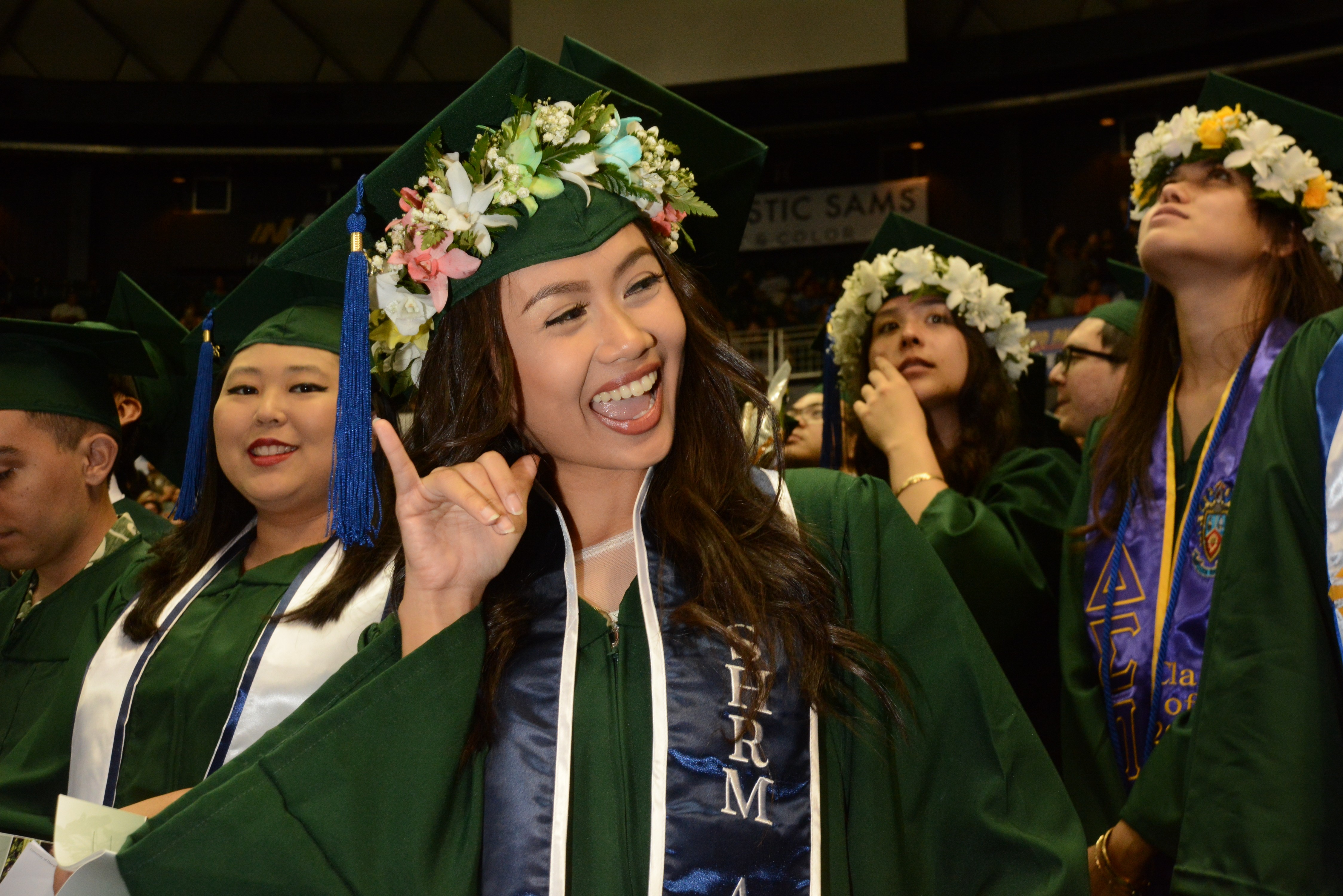 Manoa is one of the "Doctoral Universities – Very High Research Activity" universities. It is one of just four land-grant colleges in the country that simultaneously participates in the sea-grant, space-grant, and sun-grant research consortiums.
Robert Ballard, Richard Parsons, and Barack Obama's parents, Barack Obama Sr. and Stanley Ann Dunham, are all U.H. grads. U.H. graduates account for 44% of Hawaii state senators and 51% of its state representatives.
University of Hawaii Scholarship Description
University or Organization: University of Hawaii at Manoa
Department: NA
Course Level: Undergraduate
Award: $10,000
Number of Awards: NA
Access Mode: Online
Nationality: International
The award can be taken in the USA.
Deadline: The application deadline for continuing students is tentatively 1st March 2022. For new students, the admission application deadline will be considered, which is also 1st March 2022.
Eligibility For University of Hawaii Scholarship
Eligible Countries: All foreign students can are eligible to apply.
Eligible Course or Subjects: Any undergraduate program in any desired discipline offered at UHM can be applied for.
Eligibility Criteria: To be eligible, the applicants must meet all the following/given criteria:
The applicants must be new or continuing UH Manoa undergraduate students who hold or will hold F-1 or J-1 visa status during the award period.
The applicants must enroll full-time each semester of the award (minimum: 12 credits) in UH Manoa courses unless they are in their last semester and receive authorization from ISS to enroll below full-time.
Applicants who are incoming freshmen must submit ACT/SAT scores.
How to Apply University of Hawaii Scholarship
How to Apply: Admission applications must be made first on the university portal. All new applicants will be considered automatically and continuing students must complete the IUSS online application form to be considered.
Supporting Documents: The students are required to present the following documents to the university:
Official Secondary and Post-secondary School transcripts
Admission Requirements: The applicants must have completed or are in the process of completing secondary school with a cumulative or overall grade point average (GPA) that is comparable to a US grade of B (3.00 on a 4.00 scale) or higher.
Language Requirement: The students must submit scores of the following English language proficiency tests:
IELTS – 7.0
TOEFL IBT – 61
Duolingo – 125
PTE – 68
TOEFL PBT – 600
Cambridge English test – 185
University of Hawaii Scholarship Benefits
The University of Hawaii at Manoa will extend a $10,000 scholarship towards the selected candidates which will be paid in two installments of $5,000 for up to 4 years of study in total.