It's all good! The King Abdullah University of Science & Technology KAUST Internship programme is now accepting applications.

This post will go over the details of the KAUST internship, its benefits, and the application procedure in depth. Every year, 130 international students participate in 150+ projects through KAUST Internship. The KAUST internship will last for three to six months. The Visiting Student Research Program (VSRP) Internship 2022-2023 at KAUST will pay a monthly stipend of USD 1000, as well as provide a private bedroom and bathroom and health insurance.
Latest Scholarships:
King Abdullah University of Science and Technology KAUST is a graduate-level research university in Saudi Arabia that is private and international. The university is committed to developing science and technology via multidisciplinary research, education, and innovation, with a vision to be a catalyst for innovation, economic development, and social prosperity in both Saudi Arabia and around the world.
Students, faculty, scientists, and engineers carry out curiosity-driven and goal-oriented research to address the world's most critical scientific and technological concerns in the areas of food, water, energy, and the environment.
The Visiting Student Research Program at KAUST Internships provide exceptional international 3rd baccalaureate or higher students, as well as Master's students, with the chance to undertake research with faculty mentors in a variety of basic and applied research projects.
Each year, they choose 130 students from 150+ projects from across the world for the KAUST Internship Program, which encourages students with voracious curiosity and high academic performance to pursue their research ideas with the assistance and support of KAUST faculty mentors.
More About KAUST
King Abdullah University of Science and Technology is a private research university in the Saudi city of Thuwal. The university, which was founded in 2009, offers research and graduate training programmes in English as the official language of instruction.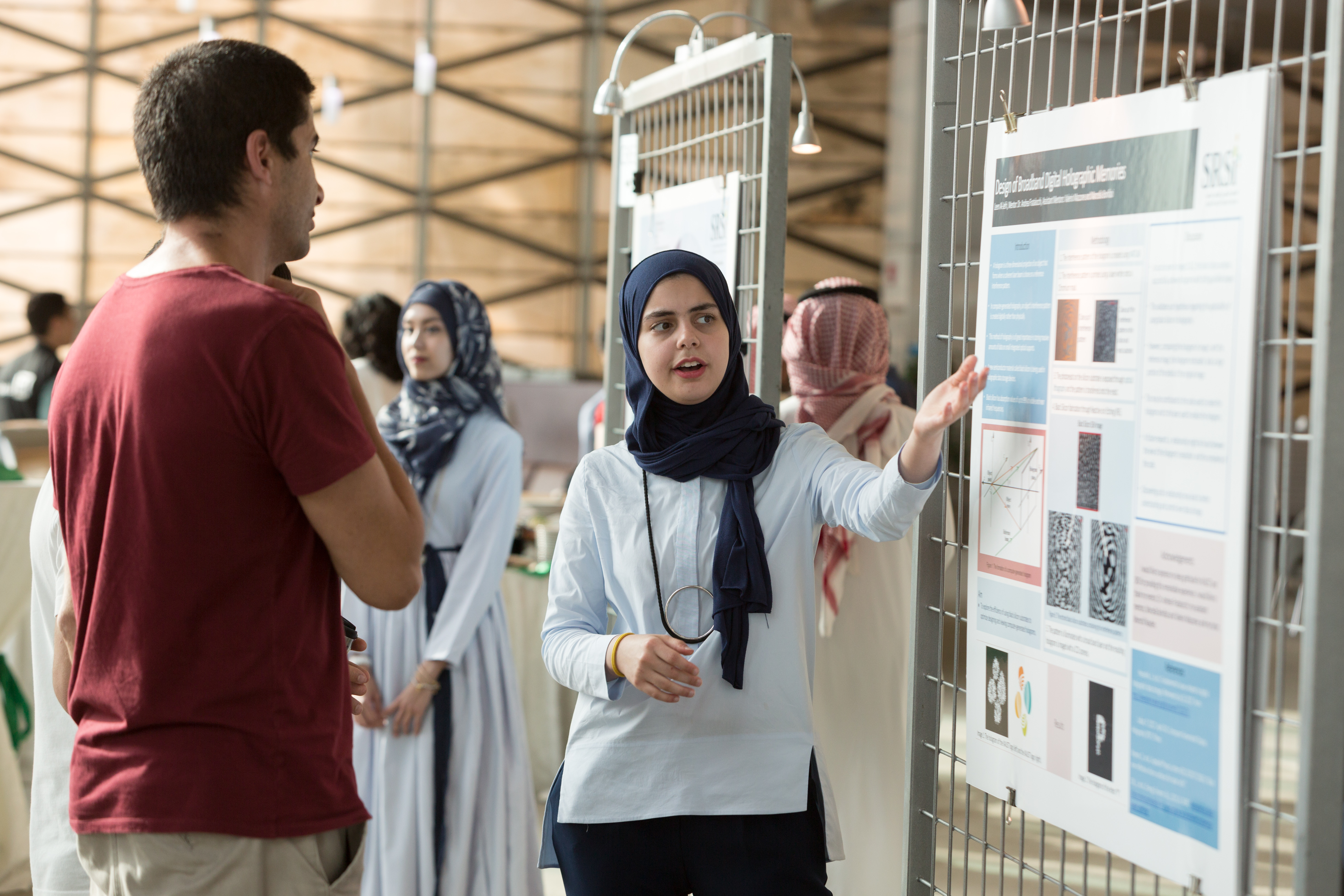 KAUST is Saudi Arabia's first mixed-gender university campus. In 2013, the university was ranked among the top 500 research and citation records in the world. The university was ranked 19th in the world of the fastest rising universities for high quality research output in the 2016 Nature Index Rising Stars. KAUST is ranked eighth among the fastest rising young universities (aged 50 and under) in terms of research output since 2015, as measured by fractional count (FC).
KAUST Internship Summary
Institution(s): KAUST ( Internship )
Location: Saudi Arabia
Internship Focused Areas: Click here to view 150+ research projects
Internship Period: The duration of the internship is 3 to 6 months.
Internship Deadline: You can apply for a place at any time throughout the year.
KAUST Internship Benefits
KAUST Visiting Student Research Program (VSRP) Internship will provide following benefits:
USD 1000 Monthly Stipend.
Private Bedroom/Bathroom.
Visa And Airfare Fees.
Health Insurance.
Social And Cultural Activities.
Access to Core laboratories and major research and community facilities.
KAUST Internship Eligibility Criteria
Applicants must fulfill the following criteria for KAUST Visiting Student Research Program (VSRP) Internship:
Required Languages: English. Strong verbal and written English Skills. Recommended levels, minimum TOEFL score of 79 on the IBT (Internet Based Test) or 6.0 on the IELTS (International English Language Testing System).
Eligible Countries: All world countries
3rd Year and above Baccalaureate or Masters Students.
GPA 3.5/4 or 14/20 (ECTS B).
Note: Current PhD candidates, KAUST students or KAUST alumni are ineligible to apply.
How to Apply for KAUST Internship?
Please follow the following application instructions to win VR First Marketing and Growth Hacking Internship:
Make sure that you have the following documents:

Official Transcript(s) in English from current and previous institutions.
Letter of Recommendation.
Valid Passport.
Statement of purpose.
Curriculum Vitae (CV).

Choose your internship program from here.
After choosing your program, fill the first application with your personal data and create an account with your username and password.
After that, check your mail which will include the link for the internship program application. Fill it out and upload the documents then click "submit".
Apply Now
To know more about KAUST Visiting Student Research Program (VSRP) Internship, please visit Official Website.