Merit Scholarships are available at Khazar University for students who have demonstrated academic excellence and wish to pursue further education in Azerbaijan.
The scholarship degree is offered to international students enrolled in the university's undergraduate, master's, or doctoral programs. The scholarship is for one year only.
Latest Scholarships:
Khazar University is a private university in Baku, Azerbaijan, that was founded in 1991. The Neftchilar Campus, the Downtown Campus, the Baku Dunya School Campus, the Sumgayit Dunya School Campus, the Ganja Dunya School Campus, and the Buzovna Conference and Leisure Center are the four campuses in Baku and two in Azerbaijan.
Why should you study Khazar University as a place to further your education? By ensuring that all students receive high-quality, inventive, and creative assistance, the University is devoted to improving education, knowledge, and student participation.
More About Khazar University
Khazar Institution (Azerbaijani: Xzr Universiteti, or Caspian University) is a private university in Baku, Azerbaijan. Khazar University has four campuses in Baku and two campuses in Azerbaijan's regions.
Hamlet Isakhanli founded Khazar University in March 1991, making it one of the first private universities in Eastern Europe, the Caucasus, and Central Asia, as well as the first in Azerbaijan, to offer Western-style, research-oriented higher education. Khazar was founded by Isakhanli in the hopes of overhauling the Soviet-era higher education system.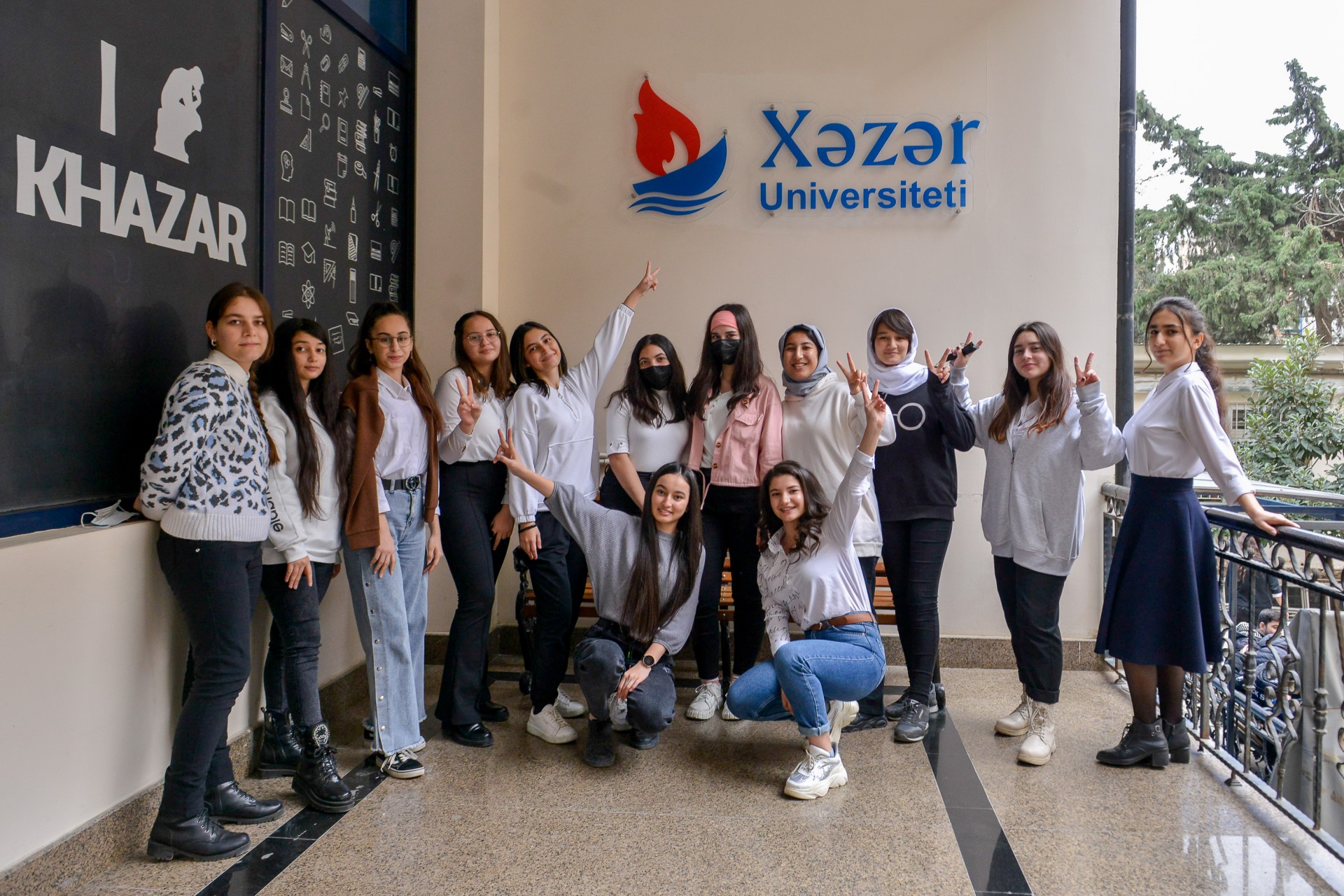 Khazar University in Azerbaijan offers Western-style education at all levels, including undergraduate, graduate, and doctorate. Foreign student exchange programs are available at Khazar University. It also has a laboratory.
| | |
| --- | --- |
| | There are five schools (colleges) operating within Khazar University: |
| 1 | School of Science and Engineering |
| 2 | School of Economics and Management |
| 3 | School of Humanities, Education and Social Sciences |
| 4 | Graduate School of Science, Art and Technology |
| 5 | Graduate School of Economics and Business |
The Khazar University Dictionary and Encyclopedia Center has been open since April 1996 on the campus of Khazar University in Baku, Azerbaijan. Professor Tofik Abaskuliyev is the director of the center. The center's principal responsibilities include linguistic and lexicological research, as well as the preparation, evaluation, and publication of bilingual, multilingual, and encyclopedic dictionaries.
Scholarship Brief Description
University or Organization: Khazar University
Department: NA
Course Level: Undergraduate, Masters, PhD
Award: Up to 75% tuition fee
Number of Awards: NA
Access Mode: Online
Nationality: International
The award can be taken in Azerbaijan
Deadline: June 15, 2022
Eligibility For Scholarship
Eligible Countries: Applications are accepted from around the world
Eligible Course or Subjects: The scholarship will be awarded in any subject offered by the university
Eligibility Criteria: To be eligible, the applicants must meet all the given criteria:
Be a citizen of a country other than Azerbaijan
Apply to one of the bachelor's, master's, or Ph.D. programs at Khazar University
Demonstrate good academic performance at previous study level(s)
Demonstrate motivation to study in the chosen field
How to Apply For Scholarship
How to Apply: To apply for scholarships, you need to apply to one of the programs offered by Khazar University and indicate that you wish to be considered for a scholarship in the application form.
Supporting Documents: Attach the following:
Candidate Student Application Form(with picture);
Student Information Form
Student Application Form(with image);
Transcript of Records
Admission Requirements: To be eligible, applicants should have completed their secondary education, bachelor's or master's education successfully before starting the academic year they apply to.
Language Requirement: Applicants must provide evidence of English language ability through various certificates like GMAT, IELTS or TOEFL, etc.
Scholarship Benefits
The scholarships cover 75%, 50%, or 25% of the tuition fee on a competitive basis at Khazar University. The scholarship is subject to prolongation for the next academic year, depending on the academic performance of the student.