International students can apply for the UMY Scholarship 2022-2023, which is completely financed. Undergraduate, master's, and doctoral masters are eligible for this scholarship.
The scholarship provides a monthly living allowance of IDR 1,500,000 for undergraduates, IDR 2,000,000 for masters students, and IDR 2,250,000 for doctoral students.
Related Scholarships:
The UMY Scholarship is a complete scholarship to study at Universitas Muhammadiyah Yogyakarta in Indonesia for international students. The Universitas Muhammadiyah Yogyakarta Scholarships are intended to assist students in pursuing postgraduate studies in Indonesia. The goal of the Universitas Muhammadiyah Yogyakarta Scholarships is to bring international students to Indonesia to exchange cultural, educational, and international experiences with Indonesian students.
Universitas Muhammadiyah Yogyakarta is a Yogyakarta-based private institution affiliated with Muhammadiyah, Indonesia's second-largest Islamic organisation. International students can choose from a variety of subjects and degree programmes at Universitas Muhammadiyah Yogyakarta. Students can apply to one of the Universitas Muhammadiyah Yogyakarta's degree programmes. In Indonesia, full scholarships are available. Indonesia is a great place to study.
Muhammadiyah Institution of Yogyakarta (UMY) is a Yogyakarta-based private university affiliated with Muhammadiyah, Indonesia's second largest Islamic organisation.
In 2013, 4International Colleges and Universities World University Rankings and Reviews named UMY the 4th best institution in the world, while in 2015, Quacquarelli Symonds (QS) Stars named it the top private university in Indonesia.
The development of Muhammadiyah University of Yogyakarta prioritises on the quality of HR managers. As a result, the institution sends roughly 20 to 30 faculty members for master's and doctoral studies, both nationally and overseas, each year.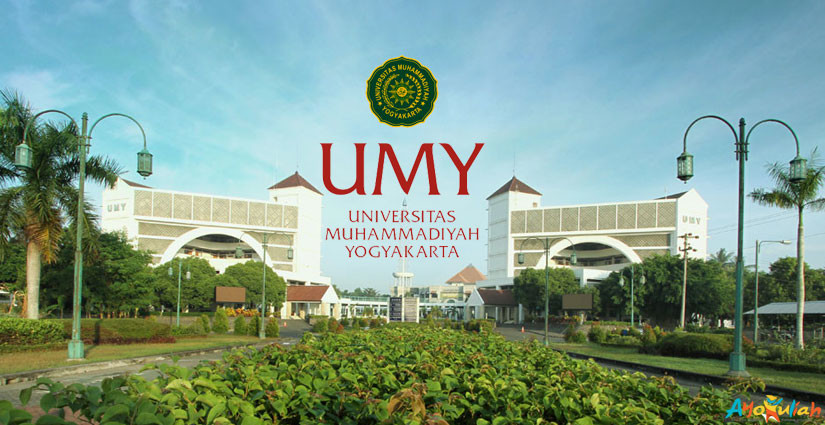 Prof. Dr. Kahar Muzakkir began tossing around ideas on why the University of Muhammadiyah was needed. On November 18, 1960, the Central Leadership Muhammadiyah Teaching Council established the Faculty of Teacher Training and Education in Yogyakarta, with its founding charter specifically including it as part of the University of Muhammadiyah's Guidance and Counseling.
Drs. H. Mustafa Kamal Pasha, M. Alfian Darmawam, Hoemam Zainal, S.H., Brig. TNI. (Ret.) Drs. H. Bakri Shahid, MA, Ir.H.M. Dasron Hamid, M.Sc., HM Daim Saleh, Prof. Dr. H. Amien Rais, M.A., H.M.H. Mawardi, Dr The head of the UMY, KH A. R. Fakhrudin, and the chairman of Muhammadiyah Yogyakarta Region, H. Mukhlas Abror, backed them up in their hunt for pupils. It legally created Yogyakarta's Muhammadiyah University, which has flourished to the present day.
Scholarship Summary
Level of Study: Undergraduate / Masters / Doctoral
Institution(s): Universitas Muhammadiyah Yogyakarta
Study in: Indonesia
Deadline: February Intake – October 31, 2022 / September Intake – June 30, 2022
Program Period: As per program
Courses Offered:

Masters Programs

Management
Islamic Studies
Governmental Studies
Nursing
Politics and International Relations
Hospital Management
Law
Doctoral Programs

Islamic Education Psychology
Islamic Politics
Scholarship Coverage
UMY Scholarships provides the recipient with below benefits:
Tuition Fee
Free Dormitory (1 year)
Living Cost
The scholarship offers tuition fees waiver and living expense of IDR 1,500,000 for undergraduate, IDR 2,000,000 for masters, IDR 2,250,000 for doctoral students per month.
Eligibility Criteria for UMY Scholarships
To qualify for UMY Scholarships, candidate must fulfill all of the following requirements below:
Required Language: English. Applicants must able to demonstrate the English language fluency, there is no specific requirement mentioned in the announcement.
Eligible Countries: All world countries.
Applicants should be International (Students from all around the world)
Students should have the Bachelor (16-year education) for master's degree and master (18-year education) for PhD degree or equivalent to the Universitas Muhammadiyah Yogyakarta university requirements.
Applicants should be interested in international cultural exchange
Students Should be in good physical and medical health
How to Apply for UMY Scholarships?
Please follow the following application instructions to apply for this scholarship.
First of all, applicants have to submit their online application for UMY scholarships through UMY online application portal.
Send the required documents to Cooperation and International Affairs Office UMY through e-mail bkln@umy.ac.id
Required Documents:

CV/Resume
High school certificate
Undergraduate certificate
Postgraduate certificate
Academic Transcript
Recommendation Letter from Home University
TOEFL/IELTS Results
Achievement Certificates
Research Proposal
Medical Check-up
Apply Now
To know more about UMY Scholarships, please visit Official Website.