MBIE Biocontrol Scholarships, The University of Waikato is looking for candidates who want to study invasive species in New Zealand's primary production and conservation estates.
They can apply for the MBIE Biocontrol PhD Scholarships for the academic year 2022-2023. This MBIE Biocontrol PhD position in the Invasomics laboratory at the School of Science, University of Waikato, is open to both domestic and international students. Applicants with expertise in population genomics and bioinformatics will be given serious consideration. Candidates that are chosen will receive special benefits.
Latest Scholarships:
The University of Waikato is a Hamilton-based comprehensive university. It is ranked 375th out of 1000 universities worldwide, with a mission to integrate the development of knowledge through research, scholarship, and creative works with the transmission of knowledge through teaching, publication, and performance.
What makes the University of Waikato such a great place to study? The University of Waikato equips its students with the necessary knowledge and experience to fulfill their professional and personal objectives. It emphasizes academic excellence and innovation, both of which students will be a part of and which will have a significant impact on the world. Waikato University is a globally known university dedicated to providing world-class education.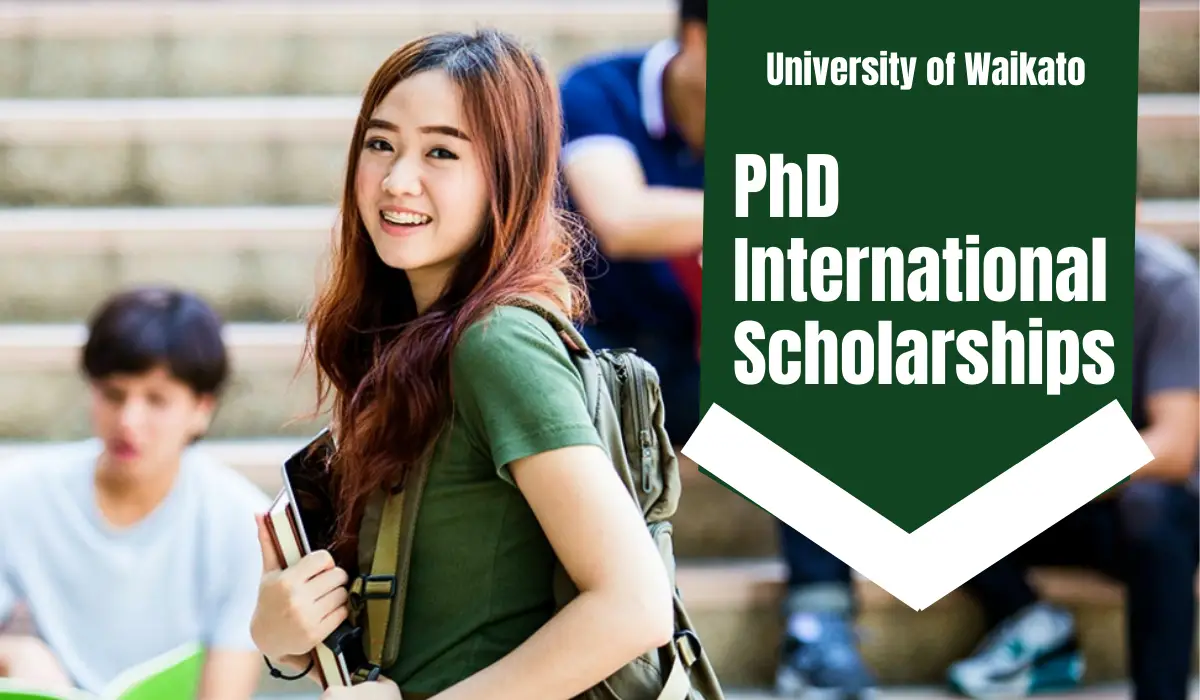 More About MBIE Biocontrol PhD scholarship
A MBIE Biocontrol PhD scholarship opportunity is available in the Invasomics laboratory at the University of Waikato's School of Science. Invasive species are threatening New Zealand's main production and conservation lands. Biocontrol is a pesticide-free, non-GMO technique of combating invading pests, although new biocontrol agents are frequently ineffectual. To ensure that we are not introducing new harmful species, we need to be able to better predict when they will work well before releasing them.
This MBIE project builds on a remarkable 35-year trial with a parasitoid wasp biocontrol agent (targeting the Argentine stem weevil, pictured left; Image: Simon Hinkley, Ken Walker; Museums Victoria) to discover hologenomic characteristics linked to biocontrol success and failure. We'll also use this data to forecast the efficacy of biocontrol agents slated for release in New Zealand, allowing us to improve existing biocontrol systems, reduce uncertainty surrounding proposed systems, and ensure that effective pest control methods are available without increasing pesticide use.

The MBIE Biocontrol (Smart Ideas programme) has completely funded this project, and we are looking for a PhD candidate with experience in population genetics and/or bioinformatics.
The successful applicant will work with the project team (Prof Peter Dearden, University of Otago; Mr Mark McNeill, AgResearch; Prof Stephen Goldson, AgResearch/Lincoln University) and be based at the University of Waikato under the supervision of Dr. Ang McGaughran. The PhD will focus on population phylogenomics, and the position will include time spent in the Dearden lab at Otago. The successful applicant must be able to enrol at Waikato University.
MBIE Biocontrol Scholarship Description
University or Organization: University of Waikato
Department: NA
Course Level: PhD
Award: Salary
Number of Awards: NA
Access Mode: Online
Nationality: Domestic and International
The award can be taken in New Zealand.
Deadline MBIE Biocontrol Scholarship: Applications are now open and will remain until the position is filled.
Eligibility For MBIE Biocontrol Scholarship
Eligible Countries: All international and New Zealander applicants are eligible.
Eligible Course or Subjects: MBIE Biocontrol PhD study programme at the Invasomics laboratory at the School of Science, University of Waikato, can be applied for.
Eligibility Criteria: To be eligible, the applicants must meet all the following/given criteria:
The applicants should be eligible to enroll at the University of Waikato.
The applicants must be enrolled in a full-time programme.
How to Apply For MBIE Biocontrol Scholarship
How to Apply: The students must log in to the university portal to apply. Applicants must contact Dr. Ang McGaughran by mail at amcgaugh@waikato.ac.nz for the application procedure for the PhD. position.
Supporting Documents: The students are required to present the following documents to the university:
CV.
Contact details of 2 referees.
Interest statement for the position.
Admission Requirements: The applicants must have a bachelors degree from the University of Waikato, or a qualification considered by the Academic Board to be equivalent, and previously completed study at an advanced level in the subject to be taken.
Language Requirement: The students must submit scores of the following English language proficiency tests:
IELTS – 6.5
C1/C2 – 176
TOEFL IBT – 90
MELAB – 85
PTE – 58
Benefits
The PhD candidates selected by the University of Waikato will be offered MBIE Biocontrol PhD position with exclusive benefits.