Pursue your academic studies. Australia. It's all good! The Queensland University Law Scholarship application period is currently open.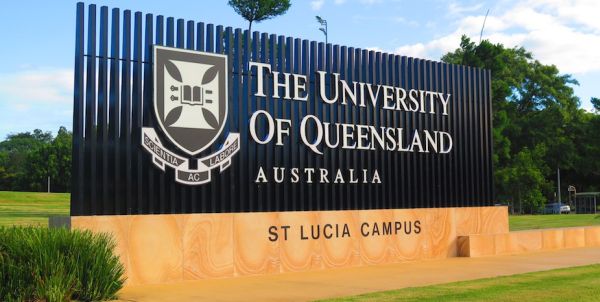 This article will go through the details of the scholarship, its perks, and the application process in depth. International students can apply for the Queensland University Law Scholarship 2022-2023, which is partially funded. This scholarship is available to students pursuing a master's degree in law. This scholarship covers 25% or 50% of the master's degree program's law component.
Related Scholarships:
The University of Queensland's School of Law is offering scholarships to outstanding international students wishing to enrol in coursework master's programmes in law, such as the Master of Laws (LLM), Master of International Law (MIL), or Master of International Commercial Law (MICLaw), or dual degree programmes.
The University of Queensland (UQ) is an Australian public research university with a main campus in Brisbane. UQ is Australia's fifth oldest university, founded in 1909 by the state legislature. UQ is regarded as one of Australia's most prestigious universities, as well as one of the world's most recognised. The Scholarship's goal is to encourage and support academic success among international students who are starting their undergraduate law studies at the University of Queensland.
Over the years, the School of Economics and UQ Foundation have built a strong working partnership, with a growing number of international students choosing to pursue an economics degree at UQ after finishing their Foundation studies. Students who want a degree that will provide them with critical thinking skills, problem-solving abilities, and strong analytical tools that they can use in a variety of business situations and industries are realising the value of economics in terms of long-term employment opportunities.
Scholarship Summary
Level of Study: Masters
Institution(s): Queensland University
Study in: Australia
Opportunity Focus Areas: The Master of Laws (LLM), the Master of International Law (MIL), the Master of International Commercial Law (MICLaw), dual degree programs.
Program Period: Two years.
Scholarship Coverage
Queensland University Scholarship provides the recipient:
Four scholarships are on offer; two scholarships covering 50% of the tuition fees and two scholarships covering 25% of the tuition fees for courses undertaken towards the Master of Laws (LLM), Master of International Law (MIL) or Master of International Commercial Law (MICLaw) programs.
The scholarship does not include living expenses, travel expenses, overseas health cover or the Student Services and Amenities fee.
Eligibility Criteria for Queensland University Law Scholarship
To qualify for Queensland University Law Scholarship for International Students, candidates must fulfill all of the following requirements below:
Required Language: English
Eligible Countries: All world countries
International students who have applied or are applying for admission into a postgraduate program in law and who have not yet commenced at UQ.
Students must not simultaneously hold a similar scholarship.
How to Apply for Queensland University Law Scholarship?
(1) You must first apply to study at UQ. You will need to apply to study the LLM, MIL, MICLaw or dual degree programs.
(2) Once you have an existing application with UQ, or have received an offer, you can apply for a scholarship by submitting the online application form together with the following supporting documentation:"
official academic transcript/s
two reference letters
resume/CV.
Please note:
Incomplete or late scholarship applications will not be considered.
The Scholarship Committee will meet as soon as practicable after the closing date and applicants will be notified of the outcome in writing.
Any offer of a scholarship is made subject to approval of the candidate's enrolment in an approved law program at The University of Queensland.
For queries or assistance please contact: scholarships@law.uq.edu.au.
Students who are shortlisted for consideration may be required to participate in a Skype interview.
Apply Now
To know more about Queensland University Law Scholarship, please visit Official Website.