The Royal Academy of Engineering UK, International students from all over the world can apply for Enterprise Fellowships to pursue PhD studies.
This Royal Academy programme supports innovative and creative entrepreneurial engineers who have supported a remarkable originality in engineering that they want to develop further.
The Royal Academy programme focuses on equipping the awardee with the necessary skills, experience, confidence, and network of expert advisers to develop their idea. Royal Academy Enterprise Fellowships help three groups of people, recent graduates who want to establish a business, academics who want to spin off a company from a university or research organisation, and international PhD students in the UK who want to spin out or start a business.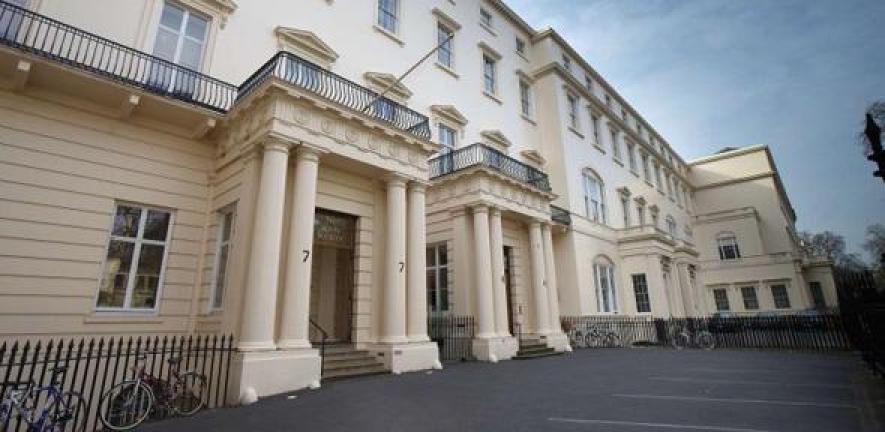 The Royal Academy of Engineering (RAEng) is the United Kingdom's national engineering academy.
The Royal Academy Academy began as the Fellowship of Engineering in June 1976, with Prince Philip, Duke of Edinburgh, as the first Senior Fellow, a position he held until his death. On May 17, 1983, the Fellowship was formed and received a Royal Charter, and on March 16, 1992, it became the Royal Academy of Engineering. The Charter, as well as the accompanying Statutes and Regulations, govern it.
Over 1,500 engineers from all industries and disciplines of engineering are presently members of the Fellowship. The Fellows, who have the title Fellow of The Royal Academy of Engineering and the post nominal designation FREng, are responsible for leading, guiding, and contributing to the Academy's work as well as providing expertise. The Duke of Kent and the Princess Royal are Royal Fellows of the Academy.
Royal Academy Scholarship Summery
Level of Study: PhD
Institution(s): Royal Academy of Engineering
Study in: UK
Deadline: Stage 1: August 31, 2022, Stage 2: September 28, 2022
Course Offered: Engineering.
Program Period: One Year
Royal Academy Scholarship Coverage
Enterprise Fellowships – Royal Academy of Engineering provide the recipient with the following benefits:
Tailored mentoring and training.
Up to £60,000 equity-free funding.
PR, marketing and promotion.
Access to our drop-in work-space in central London.
– Allowable costs directly related to the fellowship may include: travel, equipment, business consultancy, project specific consumables, legal costs, specific business courses and attending conferences and seminars directly related to the Enterprise Fellowship.
Eligibility Criteria for Royal Academy of Engineering Enterprise Fellowships
To be eligible for Enterprise Fellowships – Royal Academy of Engineering, following criteria is to be fulfilled:
Required Language: English.
Eligible Countries: All World Countries.
Must be a non-UK citizen.
May apply through either the university spin-out route or the graduate startup route, depending on your employment situation. If applying under the graduate route, your date of graduation of your first degree does not affect your eligibility. Please call if you would like to discuss.
Must be studying for a PhD at a UK Higher Education Institute, in an engineering department, or related research area.
Must be eligible to work in the UK for the entire period of the Fellowship.
How to Apply for Enterprise Fellowships – Royal Academy of Engineering?
Please visit official website link given at the end. Here are some necessary steps to avail Enterprise Fellowships – Royal Academy of Engineering:
Applicants must first register with the system from here.
Once logged in, select My Applications in the top left corner, and choose an application form the list of currently open programs.
The application process has two stages:

Stage 1

In Stage 1, you briefly tell us about yourself and your innovation. It should take about 30 minutes to complete. If the idea is suitable for the type of the support we offer and you are a good fit for the program, we will invite you to complete a stage 2 application.
This stage does not assess how good the idea is, but whether it is suitable for our program.

Stage 2

The Stage 2 application is more detailed and will consider how good the idea is, and your potential to lead a start-up. You will need to provide more information about yourself, the technology and the business model. This part of the application will be reviewed by a panel of experts and, if successful, you will be invited to interview.

You will be invited to interview.
Apply Now
To know more about Enterprise Fellowships – Royal Academy of Engineering, please visit Official Website.