International students are welcome to apply for the Thomson Reuters Internship 2022-23 in the United States.
Thomson Reuters internship might last up to three months. The Thomson Reuters Internship comes with a stipend.
Related Internships:
Are you a professional marketing looking to join a growing, profitable, and high-performing team?
If that's the case, Thomson Reuters has a number of intriguing options for you! The Marketing Internship is a paid position that will expose you to our products, marketing strategies, consumer insights, and other aspects of the company.
Interesting Facts About Thomson Reuters
Thomson Reuters Corporation is a multinational media company based in Canada and the United States. The Bay Adelaide Center, where the company is located, was founded in Toronto, Ontario, Canada.
Thomson Reuters was founded in April 2008 when the Thomson Corporation purchased the Reuters Group, a British company. The Woodbridge Company, a Thomson family holding company, owns the bulk of the company.
Roy Thomson founded the Thomson company in 1934 as the publisher of The Timmins Daily Press in Ontario, Canada. Thomson acquired the Scotsman newspaper in 1953 and moved to Scotland the following year. When he secured the Scottish Television franchise in 1957, he solidified his media position in Scotland. He purchased the Kemsley Group in 1959, which eventually gave him control of the Sunday Times. In 1967, he acquired the Times on his own.
He entered the airline business in 1965 when he purchased Britannia Airways, and he entered the oil and gas exploration business in 1971 when he joined a consortium to mine North Sea reserves. Following Thomson's death in the 1970s, the company withdrew national newspapers and broadcast media, selling the Times, Sunday Times, and Scottish Television, and instead moved its focus to publishing, purchasing Sweet & Maxwell in 1988. The International Thomson Organisation Ltd was the company's name at the time (ITOL).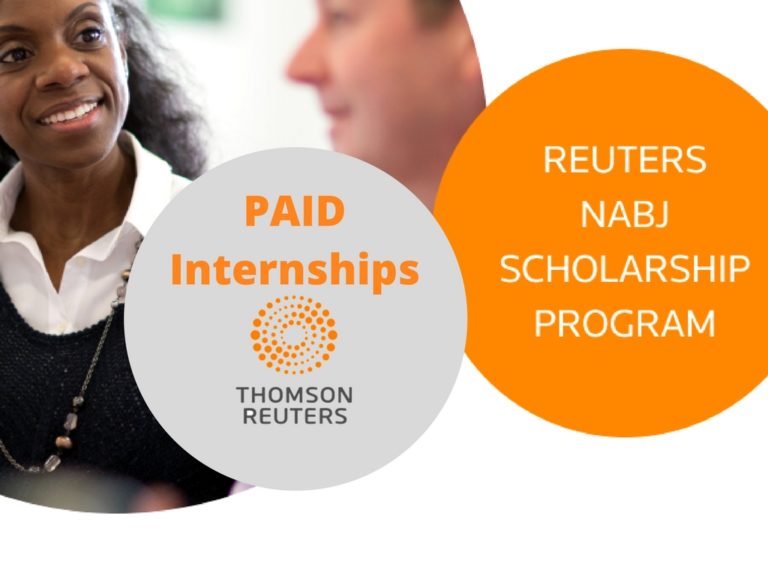 ITOL and Thomson Newspapers combined in 1989 to establish The Thomson Corporation. West Publishing, a provider of legal research and solutions[buzzword], including Westlaw, was acquired by The Thomson Corporation in 1996.
Thomson Reuters Internship Summary
Institution(s): Thomson Reuters ( Internship )
Location: United States of America
Internship Focused Areas: Sales, Technology, Marketing, Journalism, Legal, Finance, Operations, Consulting, Product strategy, Editorial and Manufacturing.
Internship Period: The duration of the internship is 3 to 6 months.
Internship Deadline: Like your school semester, our typical recruitment cycle has start dates at the beginning of January, May, and September.
Thomson Reuters Internship Benefits
Being a Thomson Reuters Intern has its perks:
Internship culture:
Intern-focused events, weekly social hours, dedicated Intern Appreciation Day, fireside chats, partnerships with Business Resource Groups, and recognized company culture awarded for our diversity and inclusion.
Compensation:
Competitively paid internships with company-designated holidays and the possibility of "Returnship"!
Learning & development:
Personal and professional growth with on-the-job coaching from mentors and managers that care. Connect with teammates across the globe with our Ten Thousand Coffees Cafe.
Social impact
Intern volunteer days with opportunities to volunteer with our Business Resource Groups to make an impact in your community.
Thomson Reuters Internship Eligibility Criteria
Applicants must fulfill the following criteria for Thomson Reuters Internship:
Required Languages: English.
Eligible Countries: All world countries
Current junior or senior in an accredited university
Strong GPA required (3.0 or above).
How to Apply for Thomson Reuters Internship?
Please follow the following application instructions to win Thomson Reuters Internship:
1. Apply online
Like your school semester, our typical recruitment cycle has start dates at the beginning of January, May, and September.
Meet us on campus and check out our new jobs at the beginning of each semester! And don't forget to sign-up to our talent network to receive notifications for jobs that fit your degree and interest. Or, check out our open jobs anytime here.
2. We assess your strengths
Some of our positions for sales and technology may require assessment(s) through Pymetrics and Hacker Rank. If your role requires additional assessment(s), the information will be included in your outreach email from our team.
3. Prep for your interview
To make it easier for you, we begin with HireVue – the interview app – so you can interview at home or on campus on your mobile devices.
You'll be invited for an interview with someone from our hiring team. Read our careers blog for tips and tricks from our Talent Acquisition team.
4. Aced our interview? Your offer is on the way!
Congratulations! If you've secured an internship, our campus team will reach out via email with more information.
Apply Now
To know more about Thomson Reuters Internship, please visit official website.