Young Leaders can join the Three Dot Dash Global Teen Leaders Program to help them expand their reach.
To all Global Teen Leaders throughout the world–Those who have a problem with Indented, a solution, and are willing to take immediate action. Three Dot Dash ® is a global initiative of the We Are Family Foundation ® that recognizes and supports the efforts of Global Teen Leaders around the world who are constantly collaborating on projects that promote a more peaceful community.
Latest Scholarships:
More About Three Dot Dash Global Teen Leaders Program
The We Are Family Foundation is a nonprofit organisation in the United States founded in 2001 by musician Nile Rodgers in the aftermath of the September 11, 2001 attacks. Its mission is to create and support programmes that inspire and educate people about mutual respect, understanding, and appreciation for cultural diversity, all while working to solve global problems.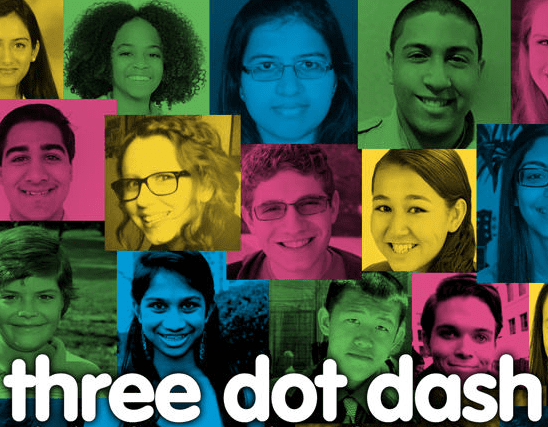 On September 22, 2001, Rodgers and Tommy Boy Music president Tom Silverman brought together 200 musicians, celebrities, and personalities in New York City and Los Angeles to re-record Rodgers' song "We Are Family" (best known in its 1979 hit version performed by Sister Sledge) to begin the healing process following the September 11 attacks. Spike Lee directed the "We Are Family" music video, and Danny Schechter directed the documentary The Making and Meaning of We Are Family, which depicted the recording session. In 2002, the documentary was chosen as a Sundance Film Festival Special Selection.
There is also an equivalent music video intended for elementary school children, which features well-known, popular children's characters such as SpongeBob SquarePants from the show of the same name, Barney from the show of the same name, Arthur from the show of the same name, Disney characters, and Sesame Street characters, among many, many others.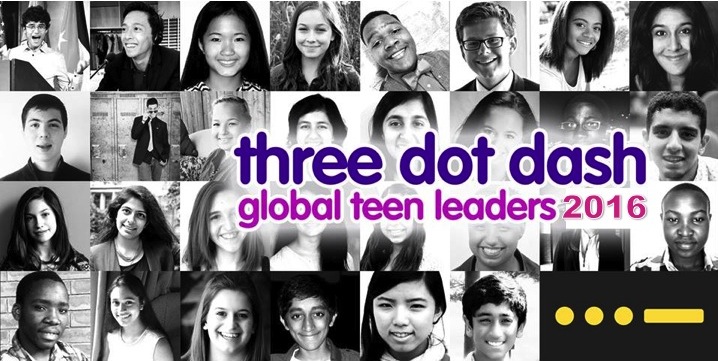 Three Dot Dash is a yearlong leadership and mentoring programme inspired by the late 13-year-old poet Mattie Stepanek that teaches teen leaders how to effectively "tell their stories" during the Just Peace Summit using various forms of media, current technology, and distribution methods to gain media attention and public support for their causes.
Three Dot Dash establishes a global network of individuals, corporations, and nonprofit organisations to support GTLs and encourage public participation around the world. GTLs from 30 countries on six continents have attended the Three Dot Dash Just Peace Summits. The 2013 Just Peace Summit was held in New York City in March 2013.
Three Dot Dash Scholarship Summary
Level of Study: Non-degree (Just Peace Summit)
Institution(s): We Are Family Foundation
Study in: New York, USA
Opportunity Focus Areas: Leadership
Program Period: 7 Days
Deadline: Applications are Open.
Three Dot Dash Scholarship Coverage
Three Dot Dash Global Teen Leaders Program provides the recipients with below benefits:
All air/train travel, visa fees, hotel, meals and ground travel in NYC will be paid for by We Are Family Foundation for selected GTLs.
Eligibility Criteria for Three Dot Dash Global Teen Leaders Program
To be eligible for Three Dot Dash Teens Leaders around The world program, applicants must meet the following criteria:
Potential GTLs must meet ALL of the following qualifications and requirements:
Required Languages: English
Eligible Countries: All World Countries.
Age 13-19
Project or organization addresses one or more basic human need(s)
" food, water, health, shelter, education, safety and the environment ".
Founder of your own project or organization.
Committed to growing your work and impact now and in the future.
Already achieving tangible results.
Speak and write English proficiently.
Able to travel to the United States.
Participate during the entire Summit (no exceptions).
Be nominated by a qualified Nominator (SEE BELOW).
In order to apply, potential GTLs must be nominated by one of the following qualified Nominators:
A Staff Member from an Educational Institution.
A We Are Family Foundation or Three Dot Dash Team Member.
A We Are Family Foundation Board Member.
How to Apply for Three Dot Dash Global Teen Leaders Program?
Please visit official website link given at the end. However, here are important steps to avail this Three Dot Dash scholarship:
An application is complete when both a nominator form and a nominee form are completed and submitted by the application deadline. Failure to submit both forms will result in Automatic Disqualification.
Apply Now
To know more about Teens Leaders around The world program, please visit Official Website.