UCD Dublin is recruiting for two PhD students to collaborate on a NexSys project on travel behaviour and policy acceptance in Ireland, which is fully financed.
Applications are now being accepted for the academic year 2022-2023. This UCD grant is available to students interested in pursuing a PhD degree in Ireland, with a focus on travel behaviour and policy acceptance at UCD Dublin. Selected candidates will be offered the position for up to four years of study, with a tuition cost covering an annual stipend. To be considered, applicants must hold an MSc in a related discipline.
Latest Scholarships:
The University College Dublin UCD Graduate Business School is a graduate business school affiliated with the University College Dublin in Dublin, Ireland. According to the Financial Times, it is one of Europe's best, and it is a globally renowned institute with a range of MBA programmes and master's degrees that has been named one of the world's top 100 by the Financial Times and the Economist Intelligence Unit.
Why should you come to University College Dublin to study?
The expert faculty at UCD Dublin cultivates future business leaders. UCD Dublin courses combine lectures, seminars, case studies, role-playing, renowned industry guest speakers, simulations, and practical projects to provide students with the most convenient learning experience possible.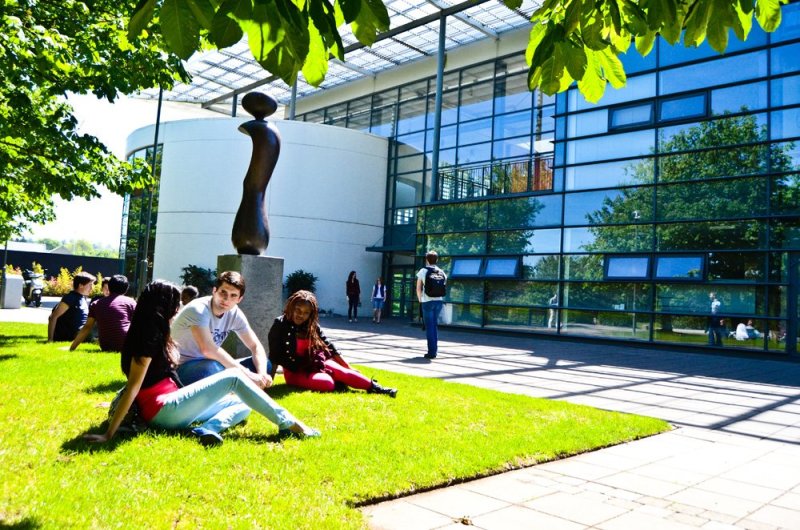 More About UCD Dublin
University College Dublin UCD is a member of the National University of Ireland and a public research university in Dublin, Ireland. It is Ireland's largest university, with 33,284 students, and one of the country's most prominent universities. Among UCD's alumni and present and previous personnel are five Nobel Laureates.
UCD is descended from a body founded in 1854 as the Catholic University of Ireland, which opened on the Feast of Saint Malachy with John Henry Newman as its first rector; it was re-formed in 1880 and chartered in 1908. The constituent university was renamed "National University of Ireland, Dublin" by the Universities Act of 1997, and the institution was renamed "University College Dublin – National University of Ireland, Dublin" by a ministerial decree in 1998.
UCD Originally established on St Stephen's Green in Dublin's city centre, all faculties have subsequently moved to Belfield, a 133-hectare (330-acre) campus four kilometres south of the city centre. It bought a second location in Blackrock in 1991. The Michael Smurfit Graduate Business School is currently housed here.
According to a survey published in May 2015, UCD and its students created €1.3 billion in annual economic activity in Ireland.
UCD Dublin Scholarship Description
University or Organization: University College Dublin (UCD Dublin)
Department: NA
Course Level: PhD
Award: €18,500
Number of Awards: 2
Access Mode: Online
Nationality: Domestic and International
The award can be taken in Ireland.
Deadline: Applications received later than 31st May 2022, 5 pm (Standard Irish Time) will not be considered.
Eligibility For UCD Dublin Scholarship
Eligible Countries: Students from all domestic regions and international countries are eligible to apply.
Eligible Course or Subjects: Students can apply for the PhD focusing on travel behavior change or PhD with a focus on transport policy acceptance at UCD Dublin.
Eligibility Criteria: To be eligible, the applicants must meet all the following/given criteria:
The applicants must have a background in a relevant area, such as psychology, marketing, behavioral economics, or environmental policy, or background in behavioral/ transport economics, behavioral public policy, psychology, environmental policy, or cognate areas.
How to Apply
How to Apply: The applicants must submit their admission applications on the official online portal of the university. Students can apply for the PhD position by emailing the relevant supervisors.
For PhD 1, email carroll@ucd.ie and use "PhD 1 with a focus on travel behavior change" as the subject of the email.
For PhD 2, email schuitema@ucd.ie and use "PhD 2 with a focus on transport policy acceptance" as the email's subject.
Supporting Documents: The students are required to present the following documents to the university:
A cover letter
A current CV
Maximum three examples of work demonstrating prior achievement in research, inquiry, or debate
Details of a maximum of 2 referees (names, contact details) who can provide information about the candidate's qualifications
Diploma and Transcripts of records (e.g., BSocSc/BA and MSocSc/MA)
Admission Requirements: The applicants must have an MSc degree in a relevant area with at least an IE 2:1 honors degree (or its international equivalent).
Language Requirement: The students must submit scores of the following English language proficiency tests:
IELTS – 6.5
Benefits
UCD Dublin will provide the candidates selected for the PhD positions with the PhD tuition fees and a tax-free yearly stipend (€18,500 per annum) for four years, along with funding for travel to an annual conference and a PC/laptop.