Begin your academic journey in Ireland. There's good news! UCD MBA Scholarships are currently available at University College Dublin (UCD). We will go through the details of this scholarship, its perks, and the application process step by step in this article.
MBA Regional Excellence Scholarships at University College Dublin (UCD) are partially financed scholarships for international students. This programme offers a charge reduction of up to 100%.
Multiple regional merit-based scholarships will be awarded to exceptional individuals who will be ambassadors for the University College Dublin (UCD) Smurfit MBA and the School during their studies and beyond graduation, in order to further encourage cultural diversity within the MBA.
The University College Dublin (UCD) Michael Smurfit Graduate Business School's Regional Merit Based Scholarships will be awarded to exceptional individuals who will serve as ambassadors for the MBA and the School during their studies and after graduation. These merit-based scholarships typically pay half of an MBA tuition costs. However, in exceptional circumstances, they may be able to cover up to 100% of the tuition fees.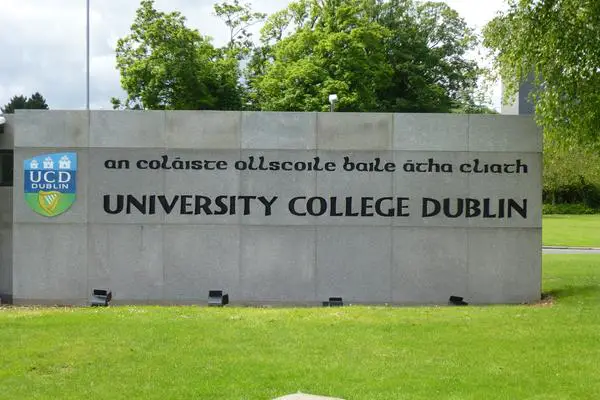 University College Dublin (UCD) is a public research university in Dublin, Ireland, and a member of the National University of Ireland. It is Ireland's largest university, with 33,284 students, as well as one of the country's most prominent universities. University College Dublin (UCD) alumni and current and previous employees include five Nobel Laureates.
University College Dublin (UCD) was founded in 1854 as the Catholic University of Ireland, with John Henry Newman as its first rector; it was re-formed in 1880 and chartered in its own right in 1908. The constituent university was renamed "National University of Ireland, Dublin" by the Universities Act of 1997, and the institution was renamed "University College Dublin (UCD) – National University of Ireland, Dublin" under a ministerial decree in 1998.
Originally located on St Stephen's Green in Dublin's city center, all faculties have now relocated to Belfield, a 133-hectare (330-acre) campus four kilometres south of the city center. A second property in Black rock was purchased in 1991. Michael Smurf it Graduate Business School is currently housed here.
According to a research published in May 2015, University College Dublin (UCD) and its students produced €1.3 billion in economic activity in Ireland per year.
UCD Scholarship Summary
Level of Study: Masters
Institution(s): University College Dublin (UCD)
Study in: Ireland
Program Period: 1- 2-years.
Deadline: April 15, 2022
Courses Offered:
Business Administration (MBA)
Accounting
Business Studies
Finance
UCD Scholarship Coverage
UCD MBA Regional Excellence Scholarship provides the recipient with the following benefits:
The issued scholarship will be deducted from the student's University fee account.
Value: Up to 100% tuition fees
Eligibility Criteria for MBA Regional Excellence Scholarship
To be eligible for UCD MBA Regional Excellence Scholarships, applicants must meet the following criteria:
Required Languages: English
Eligible Countries: All World Countries
UCD Scholarship Requirements:
Open to all successful international MBA applicants, achieving a minimum GMAT score of 600 or above. Please note that the GMAT deadline for Indian and other region applicants is 30th June 2022.
Dual passport holders may apply (i.e. US/ Irish passport)
In order to be eligible to be considered for these scholarships, applicants must have 'Offer', or 'Accept' status associated with their GMAT application.
Only complete applications received before the scholarship deadline will be considered.
MBA Course Entry Requirements:
A university degree.
A minimum of three years' quality professional experience (excluding summer placements, part-time or temporary work experience).
A valid score on the Graduate Management Admissions Test (GMAT), Full-Time MBA: preferred minimum score of 600. The average GMAT for our current MBA class is 646. Executive MBA: GMAT score of 520 or above required.
GMAC Executive Assessment (EA): EA score of 149 and above required. More information on the EA available here.(Please note the EA is accepted for EMBA applicants only. The current average EA score for EMBA class is 151/200).
For both the MBA full-time and EMBA, apart from meeting the minimum overall GMAT/EA score, candidates must also do reasonably well in the quantitative component of this test. Alternatively to the above, candidates for both the full-time and EMBA can submit a valid GRE Test Score. Indicative equivalencies are available through GRE.
All applicants are required to demonstrate a high level of competence in English language. An average IELTS score of 7.0 over all components and a minimum of 6.5 in each band on the Academic Version. OR A minimum score of 100 is required in the Internet based TOEFL (iTB) with minimum score 24 in Writing, and minimum score 20 in Reading, Listening and Speaking components.
For more information from here.
How to Apply for UCD MBA Regional Excellence Scholarship?
Please Follow the below instructions to avail the UCD scholarship:
(1) Candidates are required to Apply Online via the UCD applications system.
(2) Candidates are required to complete three or in some cases, four essay questions online:
Beyond what is outlined in your Curriculum Vitae, what will be your unique contribution to your MBA class? (Max. 300 words).
What in your opinion is UCD Smurfit Schools' responsibility to you as an MBA student and what is your responsibility to the School? (Max. 300 words). DO NOT exceed the word count available.
What are your career expectations in the 3 years post MBA? (Max. 300 words). DO NOT exceed the word count available.
Upon reflection have your career goals, opinion of UCD Smurfit and aspirations to pursue an MBA, changed since your last application? (Max. 300 words). To be completed by re-applicants only.
(3) The following supporting documentation should be uploaded to your online application account:
Curriculum Vitae.
GMAT official score report or confirmation of scheduled GMAT test date.
IELTS/TOEFL official test report or confirmation of IELTS/TOEFL scheduled test date (if applicable).
Copies of official final transcripts of degrees and /or professional qualifications (degree certificates are not normally required but may be requested).
Two completed MBA Recommendation Forms from current or former employers or clients, if you are self-employed. For authenticity these must be signed by hand and scanned prior to submission. Your referee may choose to email the completed recommendation form to mba@ucd.ie.
Complete a short video appraisal section via the Kira platform through the UCD application portal (applicable to Full-time MBA only).
Note: There is no separate application process for these scholarships. All successful applicants for the MBA or the Executive MBA are automatically considered. Applications are reviewed on a rolling basis. Scholarships may be awarded prior to the closing date to exceptional candidates. Early application is recommended.
Apply Now
To know more about UCD MBA Regional Excellence Scholarships, please visit Official Website.