There's good news! The UNICEF Internship programme is currently accepting applications. This post will go over the details of the internship, its perks, and the application process step by step.
International students are welcome to apply for the UNICEF Internship 2022-2023. The internship will last between 6 and 26 weeks. UNICEF Internships will provide a stipend, living expenses will be paid, a lump sum will be provided to help visa and travel expenses, and the interns will receive a grant as a contribution to the internship project's finance.
International students are eligible to apply to UNICEF. Depending on the location, the internship will last for a different duration of time. Unicef will pay for all of your living costs, travel expenses, and visa fees.
Students and recent graduates can participate in the UNICEF Internship Program to obtain hands-on experience with UNICEF's activities. Internship opportunities can be found all over the world.
UNICEF is one of the few UN organisations that has switched from unpaid to paid internships. Internships are available in a variety of sectors within UNICEF's mandate, including Operations, Program and Policy, and External Relations, for interested students and graduates.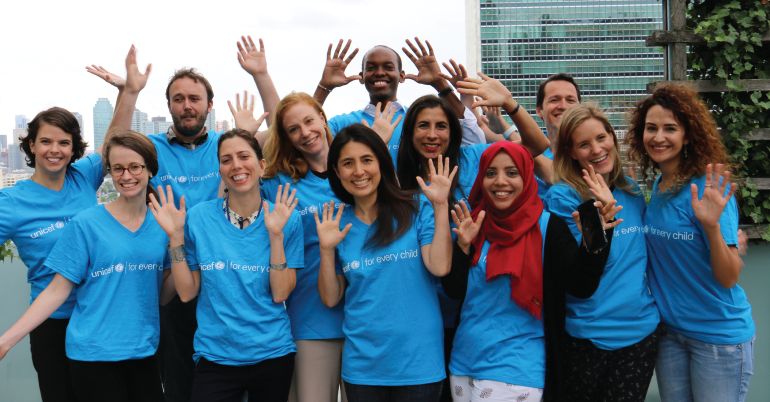 In a fun and inclusive environment, participants will have the opportunity to learn new skills, compete in a case competition, build a professional network, get an inside look into helping small and medium businesses thrive, and learn more about career opportunities within our Global Business Organisation.
This will be a fully-funded internship programme, with a stipend, living expenses, a contribution toward visa costs, and appropriate money for the job. Interns will meet in a variety of cultural situations. The internship will last anything from 6 to 26 weeks. Depending on the situation, the candidate may be expected to work full-time or part-time.
More About UNICEF
UNICEF, or the United Nations Children's Fund, is a United Nations agency that provides humanitarian and developmental aid to children around the world. With a presence in 192 countries and territories, the agency is one of the most well-known and well-known social welfare organisations in the world. Immunization and disease prevention are among UNICEF's initiatives, as are HIV treatment for children and women, improving childhood and maternal nutrition, increasing sanitation, promoting education, and providing emergency relief in catastrophes.
UNICEF is the successor to the United Nations International Children's Emergency Fund, which was established by the United Nations Help and Rehabilitation Administration on December 11, 1946, in New York, to provide emergency relief to children and mothers afflicted by World War II. In the same year, the United Nations General Assembly established UNICEF to formalise post-war aid efforts. Its mandate was expanded in 1950 to include long-term needs of children and women, especially in developing countries. The organisation became a permanent member of the United Nations System in 1953, and its name was altered to its current form, while the old acronym was retained.
UNICEF Internship Summary
Institution(s): UNICEF
Location: Varies according to the availability of the opportunities
Internship Focused Areas: Social work
Internship Period: 6 – 26 weeks
Internship Deadline: You can apply for a place at any time throughout the year.
UNICEF Internship Benefits
UNICEF internships will cover the following benefits:
A stipend will be provided to the interns while the internship duration.
Living expenses will be covered.
A lump sum will be provided to support visa and travel expenses.
A grant will be given to the interns as a contribution towards funding for the internship project.
Eligibility Criteria for UNICEF Internship
Applicants must fulfill the following criteria for UNICEF:
Required Languages: Fluent in English or Spanish or French
Eligible Countries: All world countries
A candidate must be enrolled either in an undergraduate, graduate, or doctoral degree program or in the past two years he must have been graduated.
A candidate must be proficient either in English, Spanish, or French language.
A candidate must have an excellent academic background.
Also, a candidate must be familiar with the working language of the office.
A candidate is not eligible if his any immediate relative works or have been worked with UNICEF.
A candidate should be no younger than 18 years.
How to Apply for UNICEF Internship?
Please follow the following application instructions to win UNICEF Internship:
A candidate is directed to visit the official website of UNICEF and find recent jobs and opportunities.
Secondly, applicants should assess which position they can fit better.
After the selection of the opportunities, they should create their profile via the official website and submit an online profile of recruitment.
A CV and cover letter would also be attached.
Website
To know more about UNICEF internships, please visit Official Website.