Begin your academic journey in the United Kingdom. There's good news! The Think Big Scholarship at the University of Bristol is presently available.
We will go through the details of this scholarship, its perks, and the application process step by step in this article.
International students can apply for the Think Big Scholarship 2022-2023 at the University of Bristol. This scholarship is open for undergraduate and master's studies and awards up to £20,000 in fee exemptions towards tuition fees.
Latest Scholarships:
Collaboration. It's what transforms world-class research into game-changing outcomes. That's why, in more than 40 countries around the world, we're working together to improve health, alleviate poverty, prepare for natural disasters, uncover the effects of wars and migration, drive technical innovation, and much more.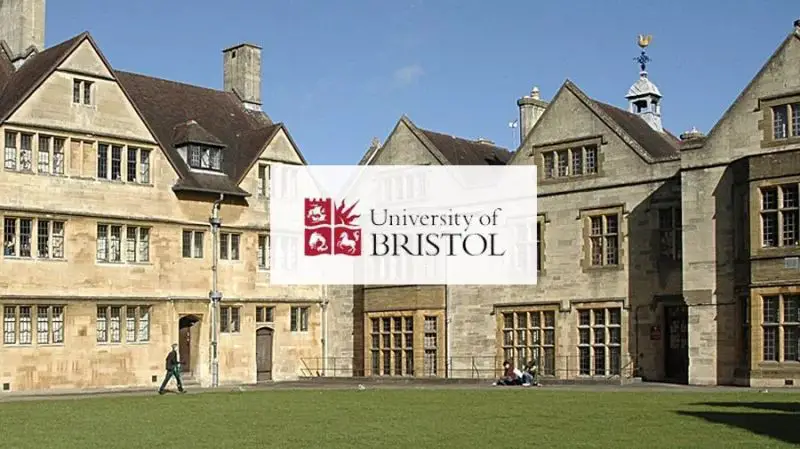 More About University of Bristol
In Bristol, England, the University of Bristol is a red brick Russell Group research university. It was granted a royal charter in 1909, but its origins may be traced back to a Merchant Venturers' school founded in 1595 and University College, Bristol, which had been established since 1876.
Bristol is divided into six academic faculties, each of which is made up of various schools and departments that provide over 200 undergraduate courses, most of which are located in the Tyndalls Park neighborhood of the city. In 2020–21, the university earned a total of £752.0 million, with £169.8 million coming from research grants and contracts.
It is Bristol's largest independent employer. Twenty-one fellows of the Academy of Medical Sciences, thirteen fellows of the British Academy, thirteen members of the Royal Academy of Engineering, and forty-four fellows of the Royal Society are among the current academics. The university has 9 Nobel laureates among its graduates and teachers.
Bristol is a member of the Russell Group of research-intensive British universities, the Coimbra Group of European universities, and the Worldwide Universities Network, whose chairman was the university's previous vice-chancellor, Eric Thomas, from 2005 to 2007. Furthermore, the university is a signatory to the Erasmus Charter, sending around 500 students to European partner institutions each year. For each undergraduate position, there are an average of 6.4 (Sciences faculty) to 13.1 (Medicine & Dentistry Faculty) candidates.
Scholarship Summary
Level of Study: Undergraduate, Masters
Institution: University of Bristol
Study in: UK
Courses Offered:
— Any full-time Undergraduate program (except Medicine, Dentistry and Veterinary Science)
— Any one-year, full-time taught postgraduate program offered at the University
Program Period: Depends on the selected program
Deadline: March 29 / June 14, 2022 (annual)
Scholarship Coverage
University of Bristol Think Big Scholarship provides the recipients with the following awards:
Undergraduate Students for September entry:

3 x £10,000 scholarships
9 x £5,000 scholarships

Postgraduate students for September entry:

5 x £20,000 scholarships
10 x £10,000 scholarships
20 x £5,000 scholarships

The awards can only be used as fee waivers towards the cost of tuition fees.
Eligibility Criteria for University of Bristol Think Big Scholarship
To be eligible for University of Bristol Think Big Scholarship, you must fulfill the following criteria:
Required Language: English
Eligible Countries: All World Countries.
You are classified as an overseas student for fee purposes
You have applied to start a full-time undergraduate degree in one of the qualifying course or one-year or full-time taught postgraduate program at the University of Bristol in September 2022.
Not already be in receipt of other funding which would equate to more than the full cost of tuition fees alongside a Bristol scholarship.
How to Apply for University of Bristol Think Big Scholarship?
Please follow the following application instructions to apply for this scholarship:
Apply for the university through UCAS as you will need your ID student.
Submit an application for the Think Big Scholarship.
Note: This application form is a standard form used for several different scholarships, We will automatically check your eligibility for other available scholarships.
Apply Now
To know more about University of Bristol Think Big Scholarship, please visit: