Continue your education in the United Kingdom. There's good news! Scholarships at the University of the Arts London are now accepting applications.
We will go through the details of this scholarship programme, its perks, and the application process step by step in this article.
Related Scholarships:
International students can apply for the University of the Arts London Scholarships 2021-2022, which are fully financed master's scholarships. This scholarship covers tuition, room and board at one of UAL's halls of residence, and may also help with living expenses. There are up to four £40,000 UAL International Postgraduate Scholarships available.
UAL offers a variety of scholarships, bursaries, and awards made possible by generous donations from individuals, businesses, and philanthropic organisations, as well as University money.
The success of UAL can be attributed to its immersive, inquiry-based creative education. Academics, technicians, librarians, and student support experts provide staff and creative voices to each student's original project, and specialist teaching staff support student learning in a variety of ways.
The University of the Arts London is a college university in London, England, that focuses on the arts, design, fashion, and performing arts. Camberwell College of Arts, Central Saint Martins, Chelsea College of Arts, London College of Communication, London College of Fashion, and Wimbledon College of Arts are among the six arts colleges that make up the federation. It was established as a university in 2003 and was given its current name in 2004.
The university arose from the merger of seven formerly separate art, design, fashion, and media colleges in 1986 to become the London Institute. Saint Martin's School of Art, Chelsea School of Art, London College of Printing, Central School of Art and Design, Camberwell School of Arts and Crafts, the College for Distributive Trades, and London College of Fashion were among them. Between roughly 1850 and the early twentieth century, the colleges were established.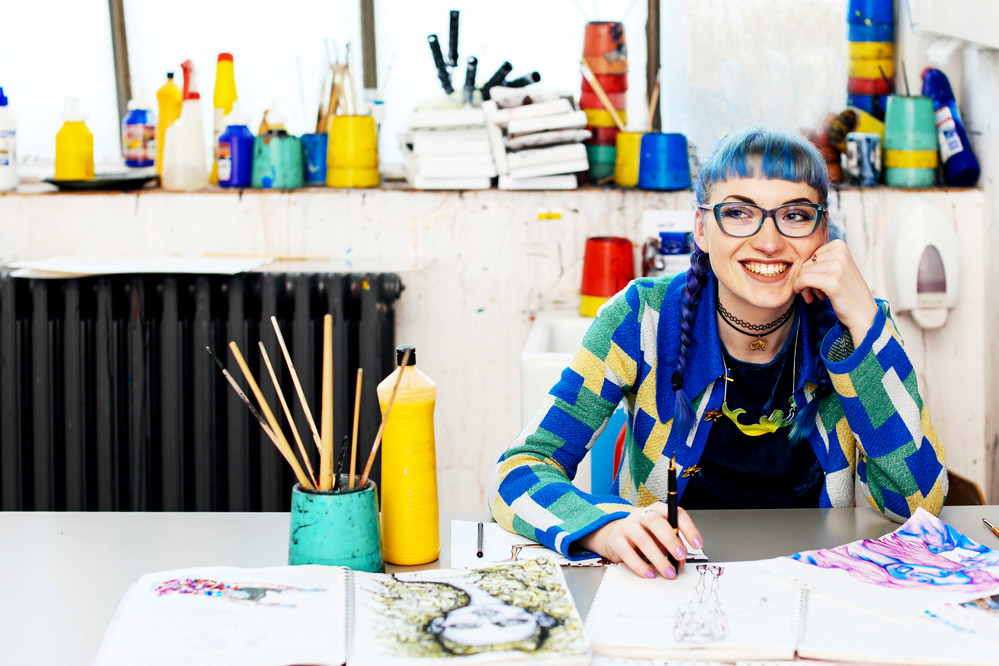 The London Institute became a single legal body under the Education Reform Act of 1988, and the first court of governors was established in 1989. John McKenzie was the first to be named rector. In 1993, the Privy Council awarded the institute degree-awarding authority. After McKenzie's retirement in 1996, Sir William Stubbs was appointed as rector. In 1998, the institute received its own coat of arms. In 1999, Will Wyatt was named chairman of the board of governors, and in 2000, Lord Stevenson of Coddenham was named the first chancellor.
Scholarship Summary
Level of Study: Masters
Institution(s): University of the Arts London
Study in: UK
Opportunity Focus Areas: Master of Architecture, Master of Arts, Master of Fine Arts, Master of Research, Master of Science. For more information about available courses, click here.
Program Period: Two years
Scholarship Coverage
University of the Arts London Scholarships will provide the recipient with the following benefits:
The total worth of scholarship is £40,000.
Tuition fee charges
A contribution towards living costs.
Scholarship recipients will also be offered International Students House (ISH) accommodation for the duration of their study.
Eligibility Criteria for University of the Arts London Scholarships
To qualify for University of the Arts London Scholarships, candidate must fulfill all of the following requirements below:
Required Language: English.
Eligible Countries: Check Eligible Countries here
You must currently hold an offer to study a full-time taught master's course at one of UAL's six Colleges starting in the academic year of 2020/21. Your course must offer either an M ARCH, MA, MFA, MRes or MSc qualification.
You need to be ordinarily resident in one of the low income economy countries detailed in the list of qualifying countries. OR You are an asylum seeker in the UK at the point you make your UAL International Postgraduate Scholarship application.
Your annual household income must be £50,000 or less (or the equivalent exchange value in a qualifying countries currency) at the point of scholarship application.
Providing a personal statement which responds to the following questions as part of your UAL International Postgraduate Scholarship application (maximum 350 words per question):

Describe how receiving a Postgraduate Scholarship would make a difference to you
Tell us how you intend to use the qualification you will be gaining to support your future plans
Describe how you would address challenges in your home country
Tell us how you would uphold the values of social justice and environmental stewardship
How to Apply for University of the Arts London Scholarships?
Please follow the following application instructions to apply for this scholarship:
Apply to the university from here (each programme has its own application)
Apply for the scholarship: Once you've received an offer on a qualifying course, the 'my funding' page on your UAL Applicant portal will be updated to display application forms for scholarships you may be eligible for.
If you need help, please contact funding@arts.ac.uk
APPLY NOW
To know more about University of the Arts London Scholarships, please visit Official Website.