Begin your academic journey in Sweden. There's good news! The application period for the Uppsala University Scholarship is currently open.
We will go through the details of this scholarship, its benefits, and the application process step by step in this article.
International students can apply for the Uppsala University Scholarship, which covers their tuition fees. These scholarships cover the full cost of tuition at Uppsala University and are available for master's studies in any subject.
Latest Scholarships:
International students can apply for Uppsala University Global Scholarships to pursue their master's degree in Sweden. Fee-paying international students who apply to an international Bachelor's or Master's degree each year are eligible for a number of scholarships.
Uppsala University is regarded as one of the top 100 universities in the world. For nearly 500 years, UU has provided technical and pedagogical education, upholding the highest academic standards and pursuing ground-breaking research. Our mission is to educate, inspire, and inspire. We have successfully hired some of the world's greatest teaching personnel.
Scholarship Summary
Level of Study: Masters
Institution(s): Uppsala University
Study in: Sweden
Deadline: January 15, 2022 (admission), February 1, 2022 (scholarship)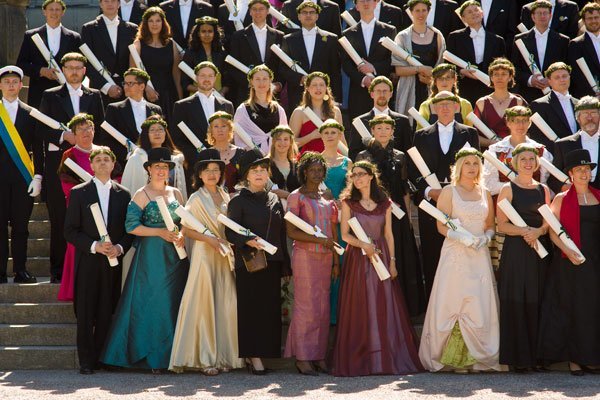 Opportunity Focus Areas:
Science and Technology
Applied Biotechnology
Bioinformatics
Biology
Chemistry
Computational Science
Computer Science
Earth Science
Mathematics
Physics
Renewal Electricity Production
Sustainable Destination Development
Medicine and Pharmacy
Biomedicine
Forensic Science
Golbal Earth
Infection Biology
Medical Nuclide Techniques
Medical Research
Molecular Medicine
Pharaceutical Modeling
Humanities and Social Science
Accounting and Financial Management
Business and Management
English
Digital Humanities
Humanities
Economics
Enterpneurship
Environmental low
Euroculture
Game Design
Global Invironmental History
Holocaust
Humanitarian action and conflict
Human computer interaction
Information system
Interlectual property law
International Humanitarian Action
International Tax Law and EU Law
Investment Treaty Arbitration
Language Technology
Modern History
Peace and conflict Studied
Political Science
Religion in Peace and Conflict
Russian an Eurasian Studies
Scandenavian Studies
Social Science
Sociology of Education
Statistics
Sustainable Management
Scholarship Coverage
Uppsala University Scholarship will cover the full cost of tuition fees for studies at Uppsala University.
Eligibility Criteria for Uppsala University Scholarship
To qualify for Uppsala University Scholarship, candidate must fulfill all of the following requirements below:
Required Language: English
Eligible Countries: Citizens of a country outside the EU/EEA and Switzerland.
Applicants must demonstrate academic talent and show interest in belonging to an educational milieu.
Students can only be awarded an IPK scholarship if a program at Uppsala University is chosen as first priority.
You must meet the entrance requirements for the program you applied to and application fee and supporting documents must have been received before deadline to University Admissions.
The program must be delivered on campus. The scholarship is not available for distance learning programs or programs partially taught at other universities outside Sweden.
How to Apply for Uppsala University Scholarship?
Please follow the following instructions to apply for this scholarship:
You must first submit an application for a Bachelor's or Master's programme at Uppsala University on universityadmissions.se between 16 October 2022 and 15 January 2022. The programme at Uppsala University must be ranked as your first priority of choice. The scholarship application period starts after this step.
To apply for our scholarships, you need to submit an online application form during our scholarship application period. Access to the application form will be available on this page during the scholarship application period 16 January – 1 February 2022.
Note:
Apply Now
To know more about Uppsala University Global Scholarships, please visit Official Website.