Visible Music College Scholarships, Through its International Students Scholarships for the academic year 2022-2023, further your career in music and polish your talents by studying abroad at Visible Music College in the United States.

Visible Music College scholarship was created by Visible Music College to help students from outside the United States pursue a degree in the United States. Visible Music College $5,000 scholarship will be considered for students who demonstrate financial need and have a cumulative GPA of 2.5 or above.
Visible Music College is a private music school with locations in Chicago, Dallas, and Atascadero, California. It trains secular and religious artists, technologists, creative leaders, and music industry professionals.
Why should you study Visible Music College? Visible Music College prepares musicians, technicians, and business professionals in craft and Christian character to serve effectively in the music industry and in the Church.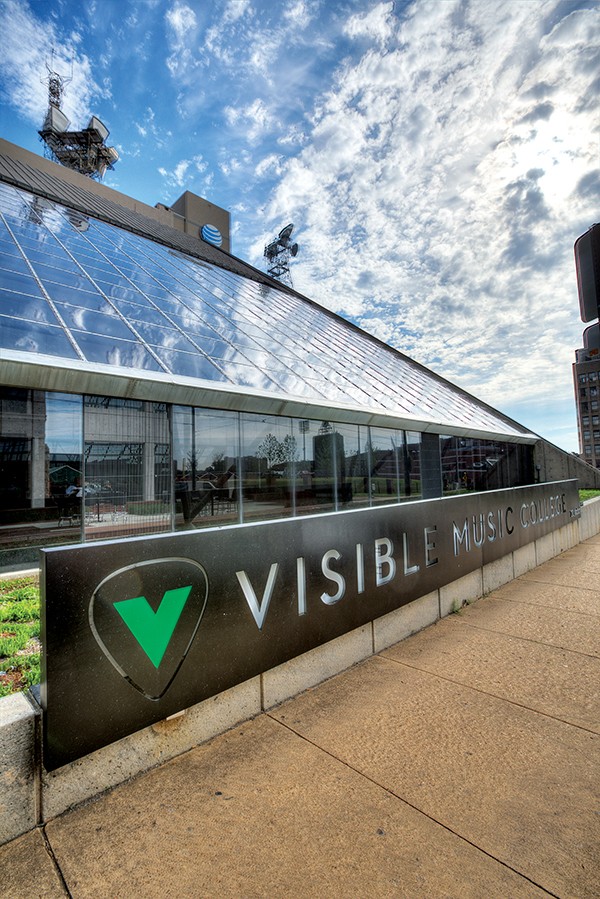 More About Visible Music College
Visible Music College is a private Christian music school based in Memphis, Tennessee, with additional teaching locations in Chicago, Dallas, and Atascadero, California. It trains secular and ministry musicians, technicians, creative leaders, and music industry experts.
The Tennessee Higher Education Commission has granted Visible Music College permission to operate as a post-secondary educational institution, including four and three-year Bachelor's degrees, three-year Master's degrees, and a one-year certificate programme. The Transnational Association of Christian Colleges and Schools has granted it accreditation (TRACS).
Visible Music College has three campuses in Memphis, Chicago, and Dallas.
The flagship facility, a 45,200-square-foot former bank headquarters building, is located downtown Memphis. The downtown trolley line provides access to the university for students. The C&I Bank Building was rescued and is currently used for classes, offices, meeting rooms, and personal practise spaces. The concrete structures were retained, and a street-level urban park now exists.
With 63 residential units, the main campus also provides student accommodation. Housing costs an average of $6,000 per year.
Chicago The second site, in Lansing, Illinois, is less than 30 miles from downtown Chicago. Students can live in homes or flats within walking distance of campus.
Dallas The third campus is near Christ Fellowship Church in McKinney, Texas, in North Central Dallas.
In 2022, a former student named Mara Louk submitted a complaint with the US Department of Education alleging that Visible administrators failed to investigate an alleged sexual assault by a male student. Rather than conducting a Title IX inquiry after the incident, personnel investigated the claimed victim for violating campus behaviour contracts and engaging in premarital sex. Louk was later issued a "Pastoral Care Contract," which stated that she "would be compelled to finish her degree online, forbidden from campus, and prohibited from discussing her alleged attack with other students." Louk refused to sign the deal, negotiations fell down, and Louk was ousted from Visible.
Visible Music College Scholarship Description
University or Organization: Visible Music College
Department: NA
Award: $5,000
Number of Awards: NA
Access Mode: Online
Nationality: International
The award can be taken in the USA.
Deadline: The application process at Visible is now open.
Eligibility For Visible Music College Scholarship
Eligible Countries: All foreign national students can apply.
Eligible Course or Subjects: Bachelor or Master study programs offered at Visible can be applied for.
Eligibility Criteria: To be eligible, the applicants must meet all the following/given criteria:
The applicants must be international students not currently residing in the US.
How to Apply Visible Music College Scholarship
How to Apply: Applications at Visible are accepted via its online application portal. Eligible students will automatically be considered.
Supporting Documents: The students are required to present the following documents to the university:
One performance that best represents your preferred stylistic genre and ability
Video playing specific chords or notes on the instrument being applied for
Admission Requirements: Students must meet the audition requirements as per their major.
Language Requirement: The students must meet the language requirements of the university. TOEFL, IELTS, etc are widely accepted across American institutes.
Visible Music College Scholarship Benefits
The selected candidates will be awarded the International Scholarship that will provide up to the amount of $5,000 towards tuition at Visible.