If you are an Fulbright Egyptian student interested in pursuing masters's studies in the United States, here is the option for you.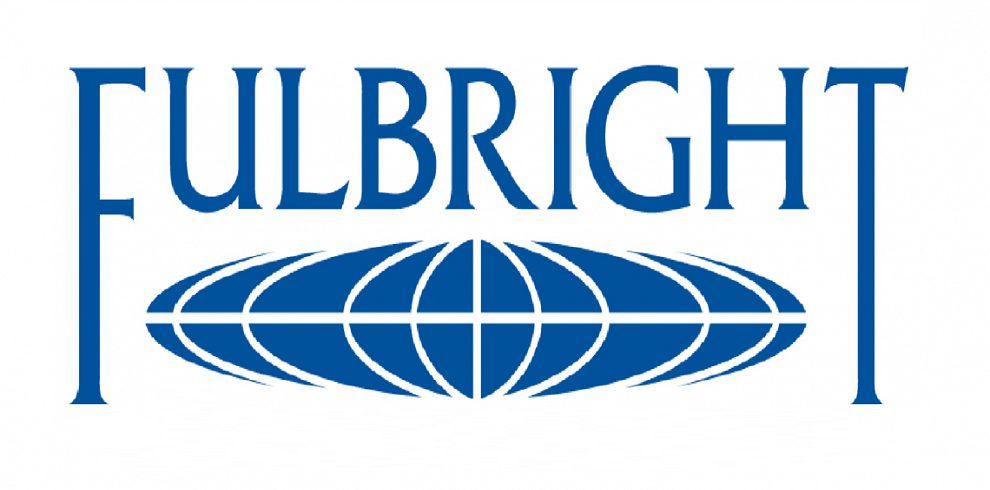 We will go over the Fulbright Egyptian Student Program, its benefits, and the application process in depth in this article. For Egyptian students, the Fulbright Egyptian Student Program 2022-2023 is a fully financed scholarship. This scholarship is offered for master's degree studies at universities in the United States. This scholarship pays for travel benefits, a stipend, health insurance, university tuition, and other expenses.
Latest Scholarships:
Egypt's Binational Fulbright Commission was founded in 1949 and is the Arab world's oldest and largest Fulbright programme. It was established as a result of an agreement between Egypt's Ministry of Foreign Affairs and the US State Department.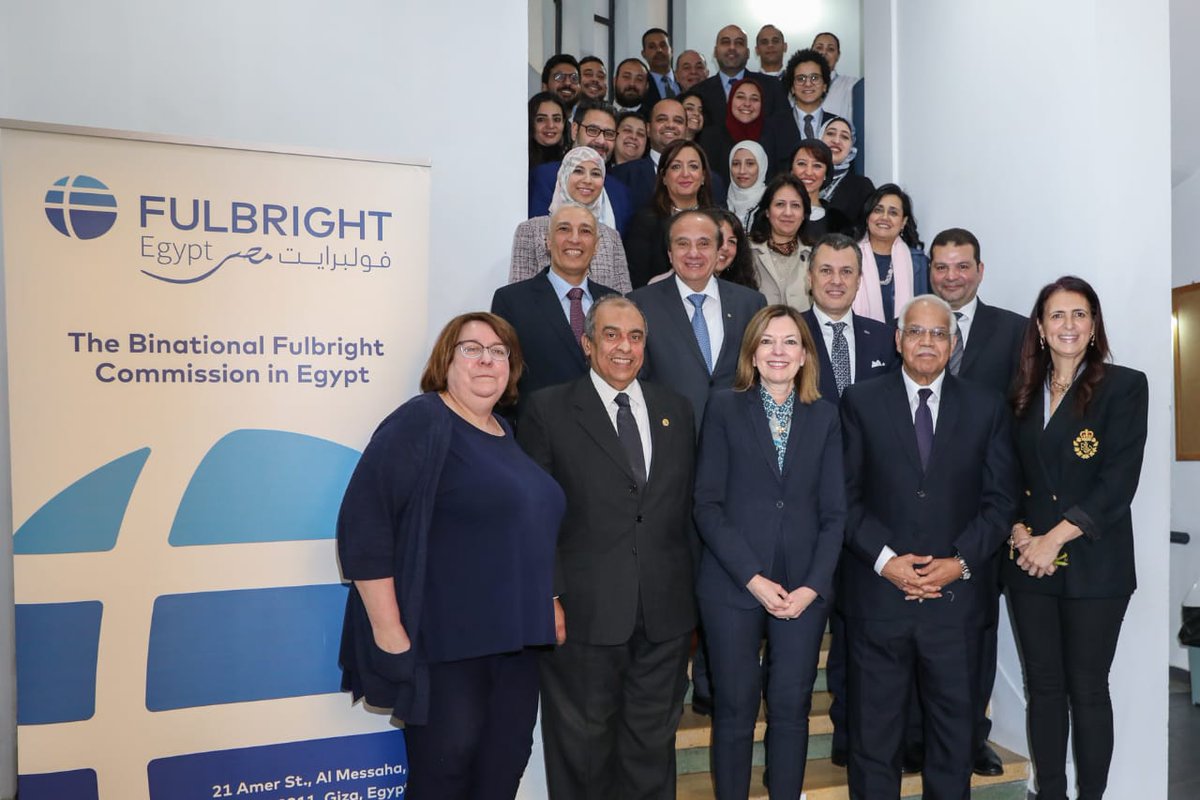 More About The Fulbright Program
The Fulbright Program, which includes the Fulbright–Hays Program, is one of several United States Cultural Exchange Programs aimed at improving intercultural relations, cultural diplomacy, and intercultural competence between Americans and people from other countries through the exchange of people, knowledge, and skills. Competitively selected American citizens, such as students, scholars, teachers, professionals, scientists, and artists, may receive scholarships or grants through the programme to study, conduct research, teach, or exercise their talents abroad; and citizens of other countries may qualify to do the same in the United States.
The programme was founded in 1946 by United States Senator J. William Fulbright and is widely regarded as one of the most prestigious scholarships in the world. The programme awards approximately 8,000 grants per year, with roughly 1,600 going to US students, 1,200 going to US scholars, 4,000 going to foreign students, 900 going to foreign visiting scholars, and several hundred going to teachers and professionals.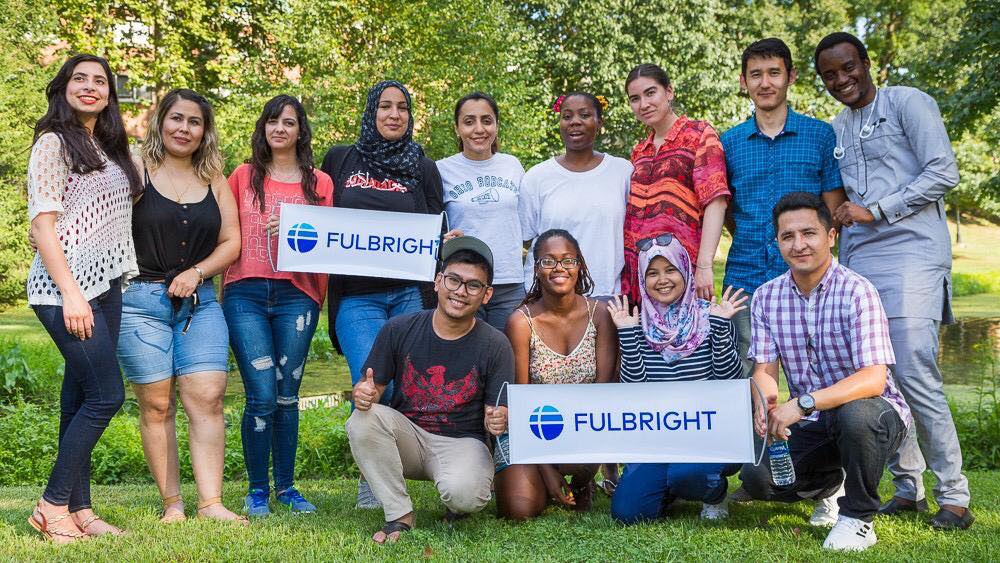 The Fulbright Program is administered by cooperating organisations such as the Institute of International Education and is available in more than 160 countries worldwide. The Fulbright Program is sponsored by the United States Department of State's Bureau of Educational and Cultural Affairs and is funded by the United States Congress through annual appropriation bills.
Additional direct and in-kind assistance is provided by partner governments, foundations, corporations, and host institutions both within and outside the United States. A bi-national Fulbright Commission administers and oversees this Program in 49 countries. In countries where there is an active programme but no Fulbright Commission, the this Program is overseen by the Public Affairs Section of the US Embassy. Since its inception, more than 370,000 people have participated in the programme; 60 Fulbright alumni have received Nobel Prizes, and 88 have received Pulitzer Prizes.
Scholarship Summary
Level of Study: Masters
Institution(s): USA Universities
Study in: USA
Program Period: 2 years
Deadline: June 05, 2022
Courses Offered
All fields are eligible. (not include clinical studies or direct contact with patients)
Agricultural and Rural Development
Communications/Journalism
Economic Development
Educational Administration, Planning and Policy
Finance and Banking
Higher Education Administration
Human Resource Management
Law and Human Rights
Natural Resources, Environmental Policy and Climate Change
Public Policy Analysis and Public Administration
Public Health Policy and Management
Substance Abuse Education, Treatment and Prevention
Teaching English as a Foreign Language (TEFL)
Technology Policy and Management
Urban and Regional Planning
Scholarship Coverage
Fulbright Egyptian Student Program provides the recipient with the following benefits:
Travel allowance
Stipend, Health benefits coverage
University tuition and Other allowances.
Eligibility Criteria
To qualify for Fulbright Egyptian Student Program, candidate must fulfill all of the following requirements below:
Required Language: English
Eligible Countries: EGYPT. Egyptian citizenship. Holders of U.S. green cards and/or passports are ineligible.
Applicants must be residing in Egypt throughout the application, selection, placement and pre-departure processes.
Bachelor's degree. Minimum of "Good" for applicants in American studies, humanities, and social sciences. Minimum of "Very Good" for applicants in the sciences.
Proof of English Language proficiencؤذy. Applicants must submit score report for only one of the following tests: (refer to the below table for approved test centers)

TOEFL ITP – minimum required score of 550
TOEFL iBT – minimum required scores of 80
Academic or General IELTS – minimum overall score of 6.5 (no required score for each section)

Students applying in the fields of medicine, veterinary medicine, nursing and dentistry should be aware that their master's programs cannot include clinical studies or direct contact with patients.
How to Apply for Fulbright Egyptian Student Program?
(1) You will need to create an account on Fulbright website from here to be able to start your online application.
(2) Within your online application, you will need o submit the following documents:
Copies of certificates and transcripts for all post-secondary degrees in English
Three Recommendation Letters
English Proficiency Test
Scanned copy of the original valid National ID
Apply Now
To know more about Fulbright Egyptian Student Program, please visit Official website.