Audi Environmental Foundation is partnering with One Young World to provide bursaries to 15 working young leaders to attend the One Young World Summit in the United Kingdom this year.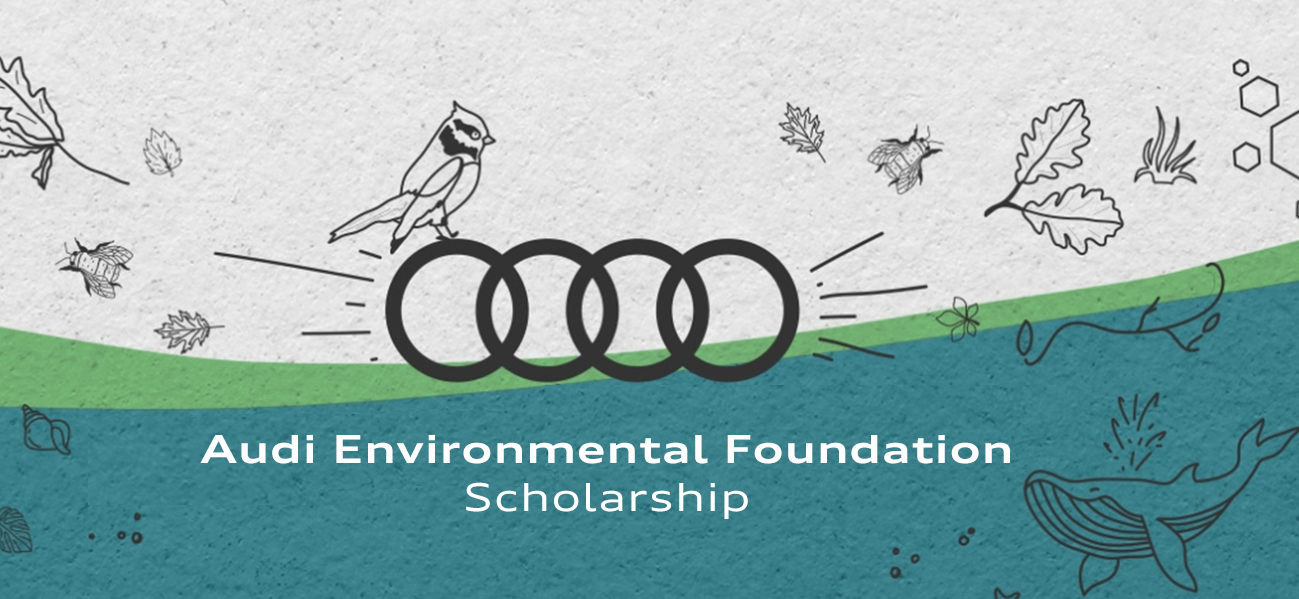 Limited resources, environmental degradation, climate change, and population increase are just a few of the factors influencing society, politics, and industry. Sustainability is increasingly becoming a part of people's lives as a result of a gradual movement in social attitudes.
The problems we face are growing increasingly complex. Collaboration with peers is the only way we can come up with excellent ideas and solid solutions to these problems. Are you excited to participate in a global discussion about issues such as sustainability and climate change? Do you want to build a global network and gain insight into how others think? Then apply today to be an Audi Scholar at the One Young World Summit 2022!
Interesting Facts About Audi
Audi AG is a luxury vehicle manufacturer based in Ingolstadt, Bavaria, Germany. Audi produces vehicles in nine production facilities across the world as a subsidiary of its parent company, the Volkswagen Group.
The company's history is complicated, spanning the early twentieth century and the initial firms (Horch and the Audiwerke) founded by engineer August Horch, as well as two additional manufacturers (DKW and Wanderer), all of which led to the founding of Auto Union in 1932. Auto Union was acquired by Volkswagen from Daimler-Benz in the 1960s, and the modern Audi era began. Volkswagen merged Auto Union with NSU Motorenwerke in 1969, forming the current structure of the company, after relaunching the Audi brand with the release of the Audi F103 series in 1965.
The name of the company is derived from the Latin translation of the founder's surname, August Horch. Horch, which in German means "listen," becomes audi in Latin. Each of the four rings in the Audi logo represents one of the four car firms that merged to form Audi's precursor, Auto Union. The tagline of Audi is "Vorsprung durch Technik," which translates to "Being Ahead Through Technology." Audi is one of the best-selling luxury car brands in the world, alongside BMW and Mercedes-Benz.
Wanderer, a German automobile manufacturer, was founded in 1885 and later became a subsidiary of Audi AG. During this period, another company, NSU, was founded, which later merged with Audi and later supplied the chassis for Gottlieb Daimler's four-wheeler.
Scholarship Summary
Level of Study: One Young World Summit / Non-degree
Institution(s): Audi / One Young World
Study in: London, UK
Opportunity Focus Areas: Environment, Leadership
Program Period: Five days
Scholarship Coverage
Audi Environmental Foundation Scholarship provides the recipient with the following benefits:
Access to the One Young World Summit 2022 in London, United Kingdom.
The cost of travel to and from The Hague (economy flight).
Hotel accommodation The Hague from 21 and 25 (inclusive) October.
Participation at the pre-event by Audi and the Audi Environmental Foundation on 21 October.
Catering which includes breakfast, lunch and dinner.
Transport between the pre-event by Audi, Summit accommodation and the Summit venue.
Summit hand-outs and support materials.
Eligibility Criteria
To qualify for Audi Environment Foundation Scholarship, candidate must fulfill all of the following requirements below:
Required Languages: English
Eligible Countries: All World Countries
If you are aged between 18 and 30 years, work for or are involved with a non-governmental social enterprise, community based organization, or you are an individual making an impact on environmental topics, then this scholarship is for you.
Candidates must demonstrate:

A passion for environment issues.
Impact and capacity for innovation in this field.
Leadership.
Apply Now
To apply for Audi Environmental Foundation Scholarship, you just need to complete the application form here. To know more about Audi Environmental Foundation Scholarship, please visit Official Website.