Arab students interested in pursuing undergraduate studies at Harvard University in the United States are encouraged to apply for the HAAA Scholarship.
To further its goal of increasing the number of Arab students at Harvard, the Harvard Arab Alumni Association (HAAA) established the HAAA Scholarship Fund in 2010, the first of its type at Harvard.
Latest Scholarships:
Only 118 students from Arab countries studied at Harvard in 2013, accounting for fewer than 2% of the 4,000 international students at Harvard. The goal is to generate $10 million to assist students from the Arab world who are admitted to any of Harvard's schools but are in financial need.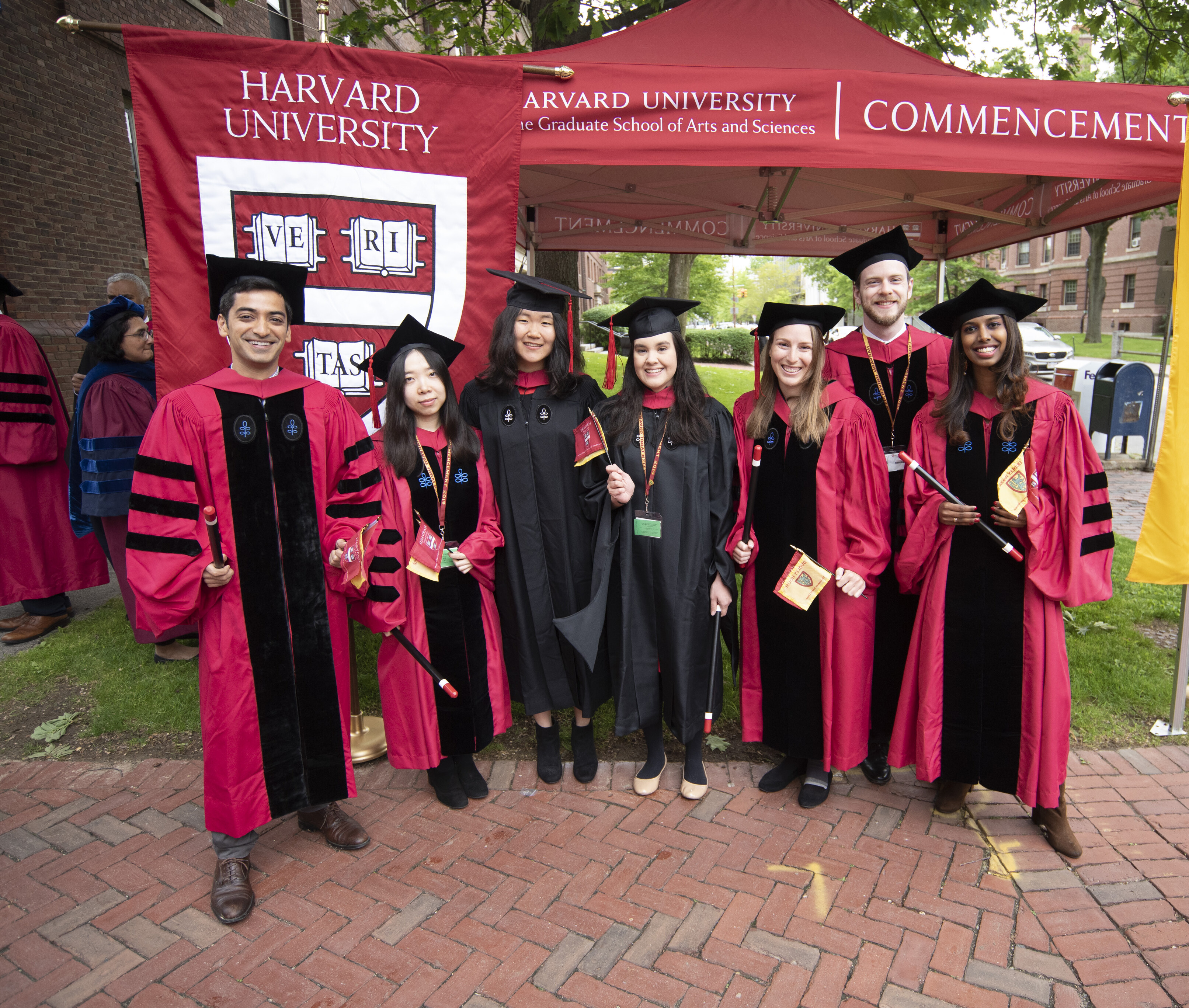 More About Harvard University
Harvard University, located in Cambridge, Massachusetts, is a private Ivy League research university. It is the oldest institution of higher learning in the United States and one of the most prestigious in the world, having been founded in 1636 as Harvard College and named after its first benefactor, the Puritan clergyman John Harvard.
The Massachusetts colonial legislature authorised Harvard's establishment, "fearing to leave an illiterate ministry to the churches when our present ministers shall lie in the dust"; though never formally affiliated with any denomination, Harvard College primarily trained Congregational clergy in its early years. Throughout the 18th century, its curriculum and student body were gradually secularised, and by the 19th century, it had emerged as the central cultural establishment among the Boston elite.
Following the American Civil War, President Charles William Eliot's (1869–1909) long tenure transformed the college and affiliated professional schools into a modern research university; Harvard was a founding member of the Association of American Universities in 1900. James B. Conant led the university through the Great Depression and World War II, and after the war, he liberalised admissions.
The university has ten academic faculties as well as the Radcliffe Institute for Advanced Study. Arts and Sciences offers undergraduate and graduate study in a wide range of academic disciplines, whereas the other faculties only offer graduate degrees, most of which are professional in nature. Harvard has three main campuses: the 209-acre (85-hectare) Cambridge campus centred on Harvard Yard, an adjoining campus directly across the Charles River in Boston's Allston neighbourhood, and a medical campus in Boston's Longwood Medical Area.
Harvard has the largest endowment of any academic institution, valued at $53.2 billion. Endowment income enables the undergraduate college to admit students regardless of financial need and to provide generous financial aid without the use of loans. The Harvard Library is the world's largest academic library system, consisting of 79 individual libraries with a combined holding of approximately 20.4 million items.
Harvard alumni, faculty, and researchers have included a number of Nobel laureates, Fields Medalists, United States Congressmen, MacArthur Fellows, Rhodes Scholars, Marshall Scholars, and Fulbright Scholars, all of which are arguably the most among all institutes worldwide, depending on the metrics used. Harvard has produced 14 Turing Award laureates, eight U.S. presidents, and 188 living billionaires. Students and alumni have won 10 Academy Awards, 48 Pulitzer Prizes, 110 Olympic medals (46 gold), and founded a number of notable businesses.
The HAAA Scholarship Summary
Level of Study: Undergraduate
Institution(s): Harvard University
Study in: USA
Program Period: According to the program (Full Time degree program).
The HAAA Scholarship Coverage
The HAAA Scholarship is a fully-funded scholarship that can be availed by the Arab countries given in eligible countries list.
Eligibility Criteria for The HAAA Scholarship
The HAAA Scholarship recipients will be selected exclusively by the Harvard Committee on General Scholarship based on the following criteria established by the Harvard Arab Alumni Association:
Required Language: English.
Eligible Countries: The student must be a resident or national of an Arab country Egypt, Syria, Iraq, Palestine, Jordan, Lebanon, Tunisia, Algeria, Morocco, Sudan, Libya, Saudi Arabia, Emirates, Kuwait, Qatar, Bahrain, Oman, Yemen, Somalia, Djibouti, Mauritania, Comoros.
The student must have been accepted by Harvard University to a full-time degree program at any of Harvard University's schools (e.g., College, Law School, Business School, Kennedy School)
The student must demonstrate a financial need, as determined by Harvard University's general scholarship criteria
Preference will be given to students that have obtained a prior degree (e.g., high school or college) from an educational institution in an Arab country.
How to Apply for The HAAA Scholarship?
Please visit official website link given at the end. Here are some necessary steps to avail The HAAA Scholarship:
Apply to any school of Harvard University and only AFTER being accepted to Harvard step two will follow.
The financial officer of your school submits your application to the Harvard Committee on General Scholarships who then decides who receives the award. You need not apply to the HAAA.
Apply Now
To know more about The HAAA Scholarship, please visit Official Website.