The Chinese Government Scholarships at Southwestern University of Finance and Economics are looking for high-achieving individuals.
For the academic term 2022-2023, the university is accepting applications. This Chinese Government scholarship is only available to international students who wish to pursue a master's or doctoral study in China. At the university, the Chinese Government scholarship recipients will get tuition, housing, a living allowance, and full medical insurance.
Southwestern University of Finance and Economics is a national university in Chengdu, Sichuan province, China, that was founded in 1925. The university is run by the Ministry of Education and is well-known in China for its business faculty. It is a Chinese state Double First-Class University designated by China's Ministry of Education as part of the country's effort to develop world-class institutions.
Why should you study Finance and Economics at Southwestern University? In 27 departments and schools, the university provides 57 doctorate, 108 master's, and 33 bachelor's degree programmes. The Chinese Finance Research Institute and the Research Institute of Economics and Management are two of the country's seven nationally famous research institutes.
Chinese Government Scholarship Description
University or Organization: Southwestern University of Finance and Economics
Department: NA
Award: Tuition fees
Number of Awards: N/A
Access Mode: Online
Nationality: International
The award can be taken in China
Deadline: Candidates must submit their scholarship application by April 15th, 2022 (UTC/GMT +08:00)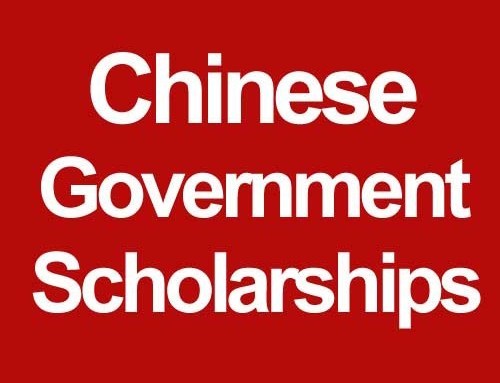 Eligibility For Chinese Government Scholarship
Eligible Countries: All nationalities.
Eligible Course or Subjects: Students apply for the Master or PhD coursework in any subject area.
Eligibility Criteria: To be eligible, the applicants must meet all the following/given criteria:
Applicants must be non-Chinese citizens with a valid passport by the Nationality Law of The People's Republic of China, and meet the requirements set by the Document No. 12 (2020) of the Ministry of Education of The PRC and other relevant regulations; be in good health and get good grades.
Applicants must abide by the laws and regulations of the Chinese Government Scholarship and local government as well as regulations of SWUFE.
Undergraduates (applying for master's degree program) or postgraduates (applying for a doctoral degree program) who will graduate in the current year must obtain a nationally recognized corresponding diploma before enrolling in the year of admission.
How to Apply Chinese Government Scholarship
How to Apply: To be eligible, aspirants must have to enroll in the degree programme. After taking admission, submit an online application at the Chinese Government Scholarship System http://studyinchina.csc.edu.cn/#/register
Supporting Documents: Submit the following:
Students must have a Passport photo was taken within six months.
Notarized highest educational degree or diploma certificate
Complete highest educational transcript
Recommendation letters- Applicants for master's and doctoral programs shall submit two recommendation letters signed by professors, associate professors, or people with relevant academic titles in related academic fields.
Study Plan or Research Proposal; It should be a minimum of 800 words for masters and doctoral program applicants.
Valid language certificate
The first page of the applicant's passport
Physical Examination Record for Foreigner
Non-Criminal Record
Admission Requirements: Applicants have had a nationally recognized bachelor's degree (applying for a master's degree program) or master's degree (applying for a doctoral degree program).
Language Requirement: Applicants whose native language is English, or can provide proof of studying in a 2-year or above degree program in which the teaching language is English, do not need to provide a language certificate.
Applicants whose native language is not English must provide a score report of an English language test (IELTS 6.5 or TOEFL 95 and above) or pass the test organized by the College of International Education, SWUFE.
Chinese Government Scholarship Benefits:
The University will provide all the following Scholarship Coverage.
Tuition;
Accommodation
Living allowance
Comprehensive medical insurance