Begin your academic study in the United Kingdom. There's good news! The B.A. Krukoff Fellowship in Systematics is presently accepting applications.
We will go over the details of Krukoff fellowship, its rewards, and the application process step by step in this article.
The B.A. Krukoff Fellowship in Systematics is a fully funded master's scholarship at Queen Mary University for international students. Krukoff scholarship covers the whole cost of tuition as well as up to £21,000 in living and travel expenses.
The Bentham-Moxon Trust B.A. Krukoff Fund is wishing a bursary to a student who wants to focus their MSc research thesis on Tropical African botany. RBG Kew will be in charge of administering the bursary.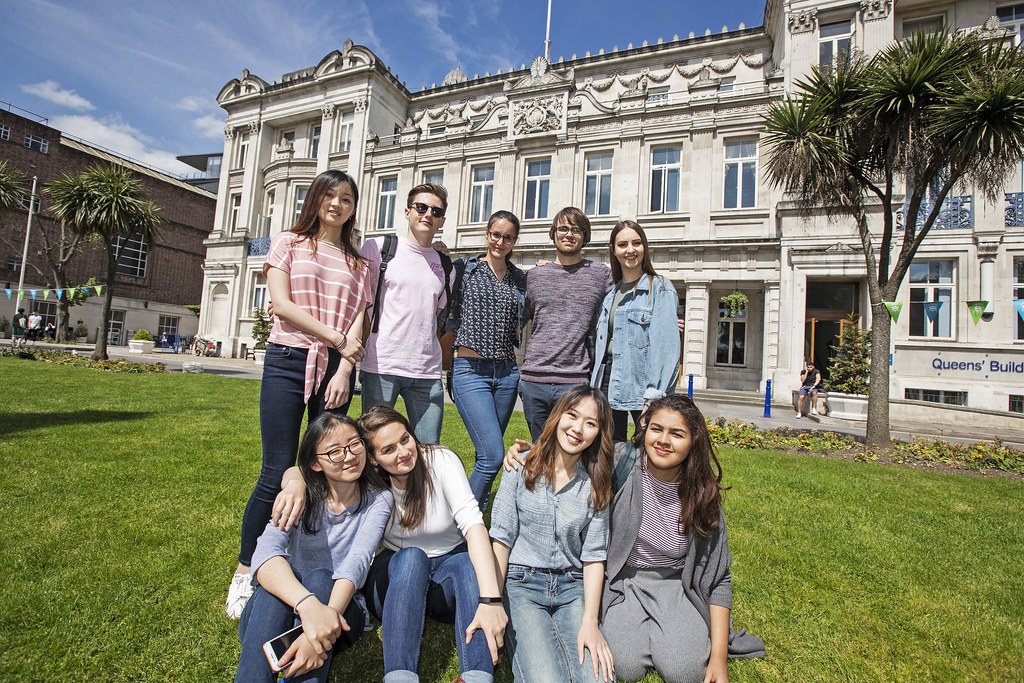 More About Queen Mary University
Queen Mary University of London is a public research university located in London, England, and is a member of the federal University of London. It dates back to 1785, when London Hospital Medical College was founded. Queen Mary College, named after Mary of Teck, was founded in 1915 and merged with Westfield College in 1989 to form Queen Mary and Westfield College. The School of Medicine and Dentistry was formed in 1995 when Queen Mary and Westfield College merged with St Bartholomew's Hospital Medical College and the London Hospital Medical College.
Queen Mary has campuses in Mile End, Whitechapel, Charterhouse Square, Lincoln's Inn Fields, and West Smithfield in East and Central London, as well as an international presence in China, France, Greece, and Malta. The Mile End campus is the largest self-contained campus of any Russell Group university in London. The university had approximately 26,000 students in 2018/19. Queen Mary is divided into three faculties: Humanities and Social Sciences, Science and Engineering, and Barts and The London School of Medicine and Dentistry.
Queen Mary University of London is a member of the Russell Group of British research universities, as well as the Association of Commonwealth Universities and Universities UK. Queen Mary is a major medical teaching and research centre that is part of UCL Partners, the world's largest academic health science centre. Queen Mary administers programmes at the University of London Institute in Paris, taking over functions previously performed by Royal Holloway. Queen Mary University of London also collaborates with the University of London to offer its Global MBA programme. Queen Mary had a £512.5 million revenue in 2020–21, including £114.7 million from research grants and contracts.
Many notable alumni have gone on to become notable leaders in their respective fields, including politics, as heads of state, science, academia, law, history, business, technology, and diplomacy. There are nine Nobel Laureates among Queen Mary's alumni, current and former faculty, and students. Ronald Ross, who discovered the origin and cure for malaria, Davidson Nicol, who discovered the breakdown of insulin in the human body, British politician Peter Hain, and Professor Andrew Pollard, the chief investigator of the Oxford–AstraZeneca COVID-19 vaccine, are all notable alumni.
Krukoff Scholarship Summary
Level of Study: Masters
Institution(s): Queen Mary University
Study in: London, UK
Courses Offered:
–Plant and Fungal Taxonomy.
–Plant and Fungal Diversity.
–Plant and Fungal Conservation.
Deadline: March 31, 2022
Krukoff Scholarship Coverage
B.A. Krukoff Fellowship in Systematics provides the recipients with below benefits:
The total value of the student bursary is up to £21,000.
£18,000 is for the monthly stipend which covers accommodation allowance, subsistence, daily travel allowance and costs associated with the Madagascar fieldtrip.
For students based outside London, up to £3,000 is reserved for the costs of their visa application, the UK Healthcare surcharge fee and travel to and from their home town/country at the beginning and end of the course.
The relevant tuition fees will be covered in addition to the bursary value.
Eligibility Criteria for B.A. Krukoff Fellowship in Systematics
Applicants must fulfill the following criteria for B.A. Krukoff Fellowship:
Required Languages: English.
Eligible Countries: All World countries
Have received an offer of a place on the Kew/QMUL Plant and Fungal Taxonomy Diversity and Conservation MSc programme for the 2022-23 academic year. Applicants who have received a conditional offer are also eligible to apply but, if awarded the bursary, they must fulfil all conditions of the offer no later than 31 August 2022.
Demonstrate their experience in Tropical African botany*.
Demonstrate how they will continue to work and have an impact in Tropical African Botany* after they complete the course.
*Note : In this context, we consider tropical Africa to comprise those countries that are members of the African Union, as per the following list of qualifying countries.
The bursary recipient must:
Be eligible to study in the UK. All applicants are advised to check the UK visa requirements and application processes as early as possible, to ensure that they fulfil any requirements before the start of the course in September 2022.
Not be in receipt of any other bursaries or grants for completion of an MSc in the 2022-23 academic year.
How to Apply for B.A. Krukoff Fellowship in Systematics?
Please follow the following application instructions to win B.A. Krukoff Fellowship:
You will need to enter all your data you will find it asked through the application.
You will be asked to send some of the supporting documentations (Degree transcript Refree details Statement of purpose CV English language certificate). Visit this link for more details about the documentations.
All complete applications will be considered by Admissions Tutors. Providing you have included all the required documentation, you will be informed by the decision on your application within four weeks of receipt.
Apply Now
To know more about B.A. Krukoff Fellowship, please visit Official Website.