Pursue your studies in China. There's good news! The Central South University CSU Scholarship is now accepting applications.

We will go through the details of this scholarship programme, its benefits, and the application process step by step in this article.
International students can apply for the Central South University CSU Scholarship 2022-2023, which is a fully financed scholarship. Undergraduate, master's, and doctoral masters can apply for these scholarships. Tuition, on-campus housing, medical insurance payments, and a monthly stipend will all be covered by these scholarships.
Latest Scholarships:
CSU has been improving its talent training strategy because it promotes moral teaching and high-quality cultivation. It has more than 55,000 full-time students, including more than 34,000 undergraduates, 20,000 graduate students, and almost 1,647 international students. The CSU offers 57 nationally recognised courses, as well as eight national teaching teams and eight national experimental teaching demonstration centres.
CSU is an open university that welcomes all students. It has long-term relationships with over 200 universities and research institutes in over 30 countries and regions, including the United States, the United Kingdom, Australia, Canada, Japan, France, Germany, and Russia, as well as extensive industry-university-research collaboration with a large number of multinational corporations. More than 100 countries and regions send students here to study.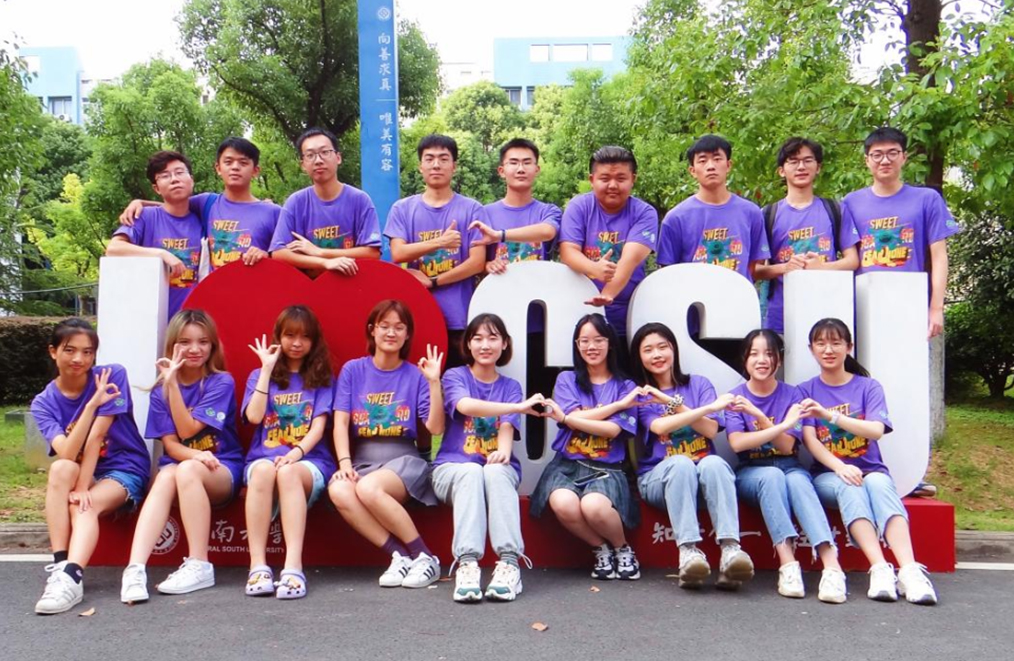 CSU Scholarship Summary
Level of Study: Undergraduate, Masters, PhD
Institution(s): Central South University (CSU)
Study in: China
Opportunity Focus Areas:
Program Period: Bachelor: 4-5 years, Master: 3 years, Doctorate: 4 years
Deadline: May 30, 2022
CSU Scholarship Coverage
Central South University Scholarship will provide:
Full scholarship: Coverage of tuition, on-campus accommodation, medical insurance fees, and monthly stipend.
Partial scholarship: Coverage of tuition, on-campus accommodation and medical insurance fees
Eligibility Criteria for CSU Scholarship
To qualify for Central South University Scholarship, candidate must fulfill all of the following requirements below:
Required Language: Students who apply for Chinese-taught programs should obtain a minimum score of 220 in HSK4 for science and engineering programs and 260 in HSK4 for arts, social science, and medical programs (for bachelor of Chinese language and literature, a minimum score of 200 in HSK5); Students who cannot meet the requirement of Chinese competence shall take a one-year preparatory course of the Chinese language and meet above HSK requirement before embarking on their programs. Students who apply for English-taught programs should obtain a minimum score of 6 in IELTS or 85 in TOFEL. Those who meet one of the following conditions are exempt from proving their linguistic competence: a) Applicants whose first language or the official language of the country is Chinese or English. b) Applicants who have taken a degree program whose teaching language is in Chinese or English.
Eligible Countries: All world countries
Excellent Non-Chinese citizens, with no criminal records and in good health.
For Bachelor's degree, applicants should have a high school degree or its equivalent and should be 18 to 25 years old; for Master's degree, applicants should have a bachelor degree or its equivalent and should be 18 to 35 years old; for Doctor's degree, applicants should have a master's degree or its equivalent and should be 18 to 40 years old. Applicants who are under the age of 18 shall be no less than 16 years old with an eligible guardian living in China.
Applicants of postgraduate programs are required to have a strong academic background and innovative research capabilities.
Some programs have their own admission requirement, and applicants shall be qualified before applying. For details, see the 2021 Program Catalogue.
How to Apply for CSU Scholarship?
Please follow the following application instructions to apply for Central South University Scholarship:
(1) Create an account on the university website and start filling the application.
(2) Submit following required application materials to the university:
Photocopy of the passport (Over one-year availability)
Photocopy of  Physical Examination Record .pdf. Applicants should strictly be examined in accordance with the requirement of Physical Examination Record for Foreigner. An incomplete form is regarded as invalid. The examination date shall be after December.
Photocopy of Highest graduation certificate or notarized Chinese/English-translated certificate. If the applicant is currently a student, the pre-graduation certificate issued by the school is required.
Stamped Transcript of the highest diploma or notarized Chinese/English-translated transcript.
Non-criminal record or Chinese/English-translated document with an official stamp. The issue date shall be after December.
HSK Transcript for Chinese-taught programs and IELTS /TOEFL for English-taught programs, or other documents to prove your linguistic competence.
Two different recommendation letters from professors/associate professors with detailed contacts. The signature date shall be after December. (only for graduate applicants)
Study Plan of no less than 800 words. Please clarify your research background, method, content, and significance, etc. (only for graduate applicants)
Published essays or any other supporting materials, e.g.  Acceptance Letter Format .doc(only for graduate applicants)
(3) The School of International Education will have an initial review for the applicant's identity, language ability, physical and mental conditions, etc. When the applicants pass the initial review, pay the application fee of RMB 500 on the unified payment platform of CSU according to the email (WeChat, Alipay, and UnionPay are available);
Please complete the application fee payment within two weeks, otherwise, the application cannot continue. If you fail to pass the initial review, NO NEED to pay the application fee.
(4) Academic Review: Relevant schools will conduct an academic review for applicants to comprehensively examine their academic background, scientific research ability, or innovation potential.
(5) Result Release: Based on the application and review situation, the final admission result will be released via admission email. THE FINAL FINANCIAL SUPPORT IS SUBJECT TO THE ADMISSION EMAIL RECEIVED! Besides, the admission notice and visa application form will be sent accordingly. Application status will be informed in the CSU China International Student Service System. Please check the Application System inbox and your email on time.
(6) Annual Review: All scholarship students shall have the scholarship annual review based on academic and daily performance during the previous academic year, and students will continue to enjoy the scholarship after passing the review. Otherwise, the scholarship will suspend.
Note:
(a) The materials mentioned above shall be provided in English or Chinese. Materials in any other languages should be notarized in Chinese or English.
(b) An applicant (whose one parent or both are Chinese citizens settling abroad) born with a foreign nationality applying for admission as a foreign student, must hold a valid foreign passport or nationality certificate for more than 4 years, and within the last 4 years (up to April 30 in the year of admission), one shall have a record of living abroad for more than 2 years (the actual residence for 9 months in a year can be calculated as 1 year). The calculation is based on entry and exit stamps. Proof of the renunciation of Chinese nationality is required.
(c) The application fees will not be refunded and materials will not be returned regardless of admission results, and most prospective candidates will be enrolled according to the application materials. The final financial support is subject to the admission email, NOT THE SYSTEM INTERFACE OR THE ONE YOU APPLY. Please check the email you receive.
(d) The winter vacation period is from January to February, 2022, and the application review will be postponed accordingly. The time of initial review is generally 2-4 weeks, and the time of academic review is generally arranged by the relevant school.
Contacts
Admission Office, School of International Education, CSU
Non-medical major consultation:
Tel: +86-731-88836410(bachelor programs), 88576284(graduate programs)
Address: Library 211, Main Campus of Central South University, 932 Lushan South Road, Changsha City, Hunan Province
Medical major consultation:
Tel: +86-731-82650391
Address: Office 708, Xiaoqian Building, Xiangya New Campus, Tongzipo Road, Changsha City, Hunan Province
Fax: +86-731-88836737
Email: admissions@csu.edu.cn
Apply Now
To know more about Central South University CSU Scholarship, please visit Official Website.