Start your academic study in Australia. There's good news! The Deakin Vice-Chancellor International Scholarship is now open.
We will go through the details of the Deakin Vice-Chancellor scholarship, its perks, and the application process in this article. The Deakin Vice-International Chancellor's Scholarship 2022-2023 is a scholarship for international undergraduate and master's students. The Deakin Vice-Chancellor scholarship will cover either the entire tuition of your tuition or half of it.
Related Scholarships:
Deakin University honours students who have demonstrated a high level of academic achievement and the capacity to make significant contributions to the university and its communities. The Vice-Professional Chancellor's Excellence Program will be required of successful students. The Deakin International Scholarship will be offered to unsuccessful applicants of the Deakin Vice-Chancellor Scholarship.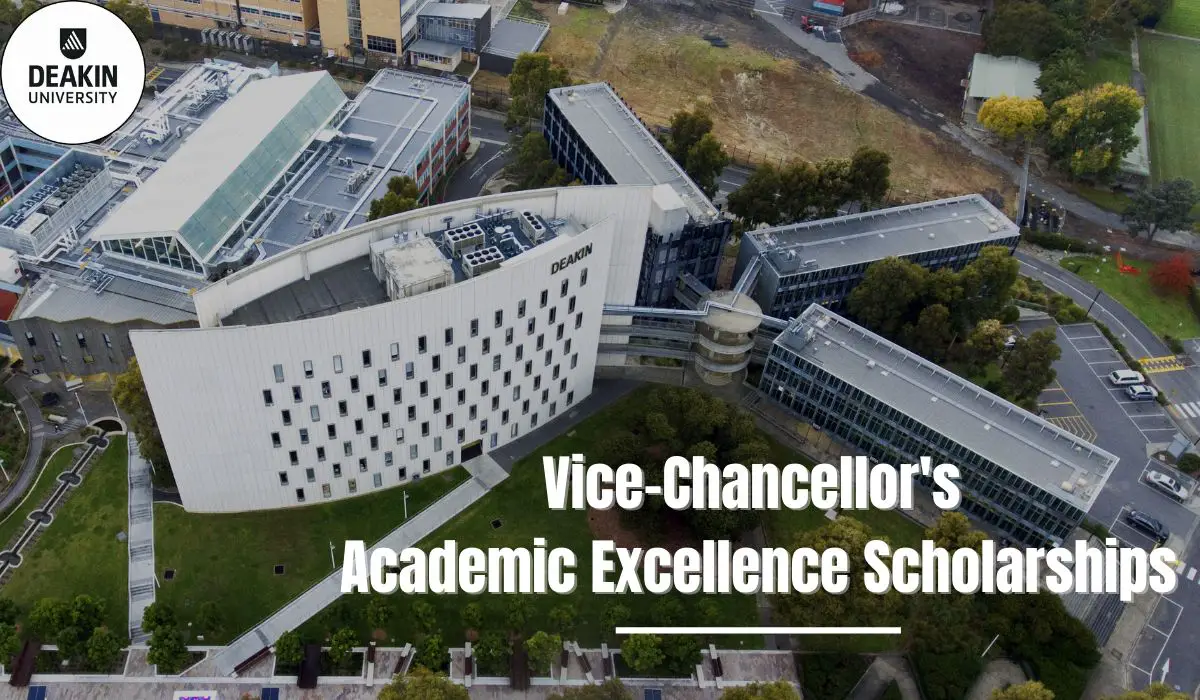 Deakin University provides a tailored learning environment that is enhanced by cutting-edge digital engagement. Deakin University sets the standard by providing opportunities for people to live and work in a connected, changing world. Deakin University has almost 40 years of experience as one of Australia's leading tertiary education institutions and annually teaches over 60,000 students. Deakin University offers world-class programmes and limitless opportunities to its students.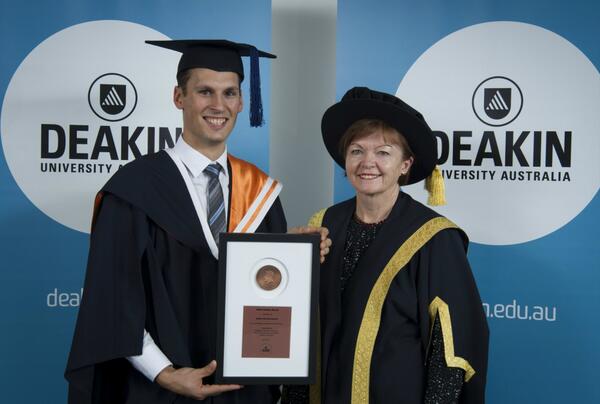 Deakin Vice-Chancellor Scholarship Summary
Level of Study: Undergraduate / Masters
Institution(s): Deakin University
Study in: Australia
Program Period: This scholarship is available for the normal duration of the course.
Deadline: One month prior to commencing your study
Courses Offered:
Architecture and construction management
Business
Design
Education and teaching
Engineering
English language courses
Environment
Food, nutrition and dietetics
Health sciences and allied health
Humanities, social sciences and languages
Information technology
Law
Media, communications and creative arts
Medicine
Nursing and midwifery
Psychology
Sciences
Sport
For more about available courses click here.
Deakin Vice-Chancellor Scholarship Coverage
Deakin Vice-Chancellor's International Scholarship will cover:
All of your tuition fees or 50% of your tuition fees.
Participation in the Vice-Chancellor's Professional Excellence Program (VCPEP). Students will be required to participate in this program as part of the DVCIS scholarship.
Priority place for on-campus accommodation (at own cost and subject to availability).
Eligibility Criteria for Deakin Vice-Chancellor's International Scholarship
To qualify for Deakin Vice-Chancellor International Scholarship, candidate must fulfill all of the following requirements below:
Required Language: English.
Eligible Countries: All world countries.
Be a prospective international student for a coursework degree at Deakin University.
Be eligible to study at Deakin University.
Have achieved an 85% average (or equivalent) in previous studies.
Note: The selection of successful applicants for the fixed number of scholarships will be competitive and may require scores above the stated minimum requirements.
How to Apply for Deakin Vice-Chancellor's International Scholarship?
Please follow the following application instructions to apply for Deakin Vice-Chancellor's International Scholarship:
You are required to submit:

A personal statement (300 words)
Two references who can comment on your community engagement and/or leadership capacity
A completed application to study at Deakin including academic transcripts.

Please email your completed form to the Deakin International Admissions office.
You may also be asked to attend an interview.
Notes:
Your personal statement must be written by you and reflect your personal views. It should contain:

An outline of why you want to study at Deakin University.
An overview of any extracurricular activities and work experience (paid or voluntary) you have undertaken.
Why you think you would make an outstanding ambassador for Deakin University.
Any other information that will assist your application.

Applying for a Deakin Vice-Chancellor scholarship isn't just about meeting the eligibility criteria. It's a good idea to think about why you want a scholarship, how it will help you and what you have to offer the Deakin community. Read Deakin University's 5 top tips on applying for a scholarship
Deakin Vice-Chancellor International will contact successful applicants within six weeks of application.
As scholarships are subject to international quotas, students are advised to submit their application early to increase the chance of success. It is recommended that students submit their scholarship application at least one month prior to commencing their studies at Deakin.
Apply Now
To know more about Deakin Vice-Chancellor's International Scholarship, please visit Official Website.