Start your studies experience in Germany. There's good news! Deutsches Museum Scholar in Residence Program is currently open.
In this essay we will discuss in depth about Deutsche Museum Scholar in Residence Program, its benefits and step by step application process.
International students can apply for the Deutsche Museum Scholar in Residence Program 2022, which is completely financed. This scholarship is available for research that is either postdoctoral or predoctoral. This scholarship grants € 30,000 stipend each annum.
Latest Scholarships:
Residence Program invites proposals from international students who aim to work for six to twelve months on science and technology projects at Deutsche Museum Germany. The scholarship programme is interdisciplinary in scope. Scholarship winners will have their own workstation with a desktop computer and telephone and the possibility to temporarily reside in subsidised museum complex flats.
More About Deutsches Museum
The Deutsches Museum (German Museum, officially Deutsches Museum von Meisterwerken der Naturwissenschaft und Technik (English: German Museum of Masterpieces of Science and Technology) in Munich, Germany, is the world's largest science and technology museum, with approximately 28,000 objects on display from 50 fields of science and technology. It attracts around 1.5 million tourists each year.
On the suggestion of Oskar von Miller, the museum was formed on June 28, 1903, at a meeting of the Association of German Engineers (VDI). It is Munich's largest museum. The museum was formerly the site of pop and rock concerts like The Who, Jimi Hendrix, and Elton John.
The Deutsches Museum's main site is a small island in the Isar River that has been used as a rafting wood source since the Middle Ages. Because the island was often flooded previous to the construction of the Sylvensteinspeicher, there were no structures on the island before 1772.
From Ludwigsbrücke, the Deutsches Museum may be viewed.
The Isar barracks were established on the island in 1772, and after the 1899 floods, they were renovated with flood protection. The city council announced in 1903 that the island would be donated to the newly constructed Deutsches Museum. The island was renamed Museumsinsel after it was renamed Kohleninsel (coal island).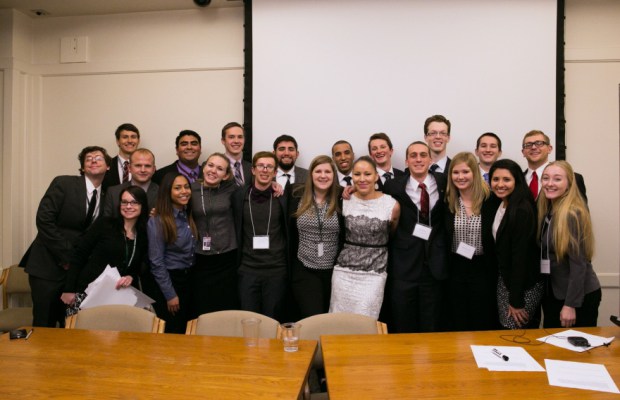 Scholarship Summary
Level of Study: Postdoctoral / Pre-doctoral research
Institution(s): Deutsches Museum
Study in: Munich, Germany
Opportunity Focus Areas: Applicants are invited to base their projects on the collections of the Deutsches Museum and to cooperate closely with museum staff on site when formulating their research proposals. Projects involving innovative approaches to artefact-oriented research are especially welcome.
Program Period: 6 or 12 Months.
Deadline: October 15, 2022
Scholarship Coverage
Deutsches Museum Scholar-in-Residence Program provide the recipient with the following benefits:
Pre-doctoral stipends: € 15,000 (full year).
Post-doctoral stipends: € 30,000 (full year).
Eligibility Criteria
To be eligible for Deutsches Museum Scholar-in-Residence Program, applicant must fulfill the following criteria:
Required Language: German / English
Eligible Countries: All world countries.
The applicant must have at least one university degree (Master or PhD).
The applicant must have the ability to read German is a prerequisite for the application (passive language skills).
The applicants are requested to make their own provisions for health insurance.
How to Apply for Deutsches Museum Scholar-in-Residence Program?
Please follow the following application instructions to apply for Deutsches Museum Scholar-in-Residence Program:
(1) Following documents are required:
Curriculum vitae.
Project description (3 to 5 pages).
Two confidential references (can be sent directly by the referees).
(2) Send the documents and the completed application to the following address:
Andrea Walther
Coordinator of the Research Institute
Deutsches Museum
80306 Munich
Tel.: 00 49 (0) 89 2179-280
Fax: 00 49 (0) 89 2179-239
E-Mail: a.waltherdeutsches-museum.de
Apply Now
To know more about Deutsches Museum Scholar-in-Residence Program, please visit Official Website.