Continue your education in South Korea. There's good news! The KAIST University Scholarship application period is currently open.
We will go through the details of this scholarship programme, its perks, and the application process step by step in this article. International students can apply for the KAIST University Scholarship 2022-2023, which is completely financed. This scholarship is available for master's and doctoral programmes. This scholarship will cover the entire tuition fee, as well as a monthly allowance of up to 400,000 KRW and the costs of medical health insurance.
KAIST is a well-known leading university in Asia, sometimes referred to as Asia's MIT. The Korean government created it in 1971 as the country's first research-oriented science and engineering university. The International Student Scholarship is available to international undergraduate and graduate students at the Korean Advanced Institute of Science and Technology.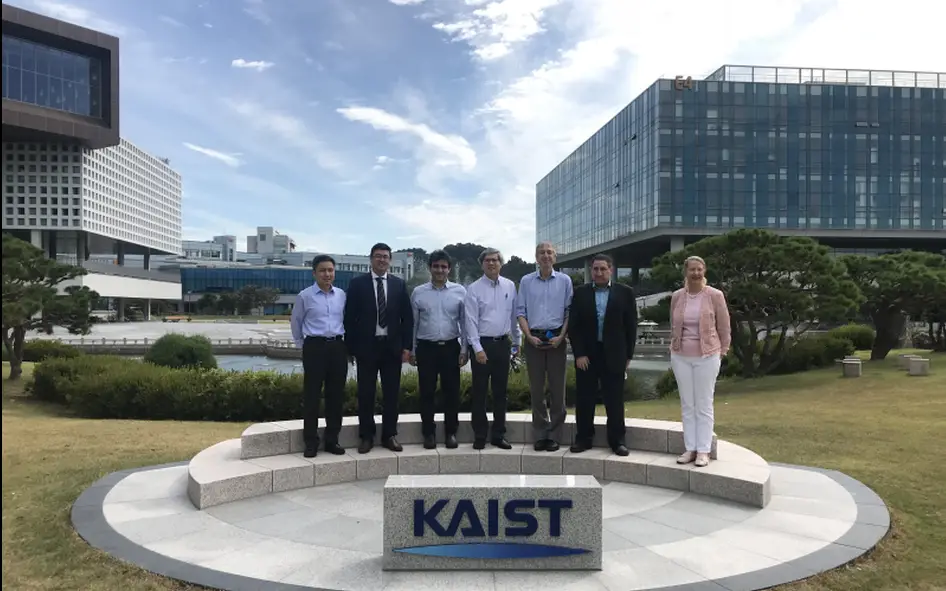 The Korea Advanced Institute of Science and Technology is a South Korean national research university with its headquarters in Daedeok Innopolis, Daejeon. The Korean government established KAIST in 1971 as the country's first public, research-oriented science and engineering institution. KAIST is regarded as one of the country's most prominent universities. KAIST is an internationally certified business school that also houses the AAPBS Secretariat. KAIST has 10,504 full-time students and 1,342 faculty researchers (as of the Fall 2019 semester), with a total budget of $765 million in 2013, with $459 million coming from research contracts.
KAIST partnered with international institutions in 2007 and began offering dual degree programmes to its students. The Technical University of Denmark, Carnegie Mellon University, Georgia Institute of Technology, Technical University of Berlin, and Technical University of Munich are among its partners.
Scholarship Summary
Institution(s): KAIST University
Study in: South Korea
Opportunity Focus Areas: See list below.
Program Period: Two years for masters and three years for PhD.
Deadline:

Spring Semester: August- September
Fall Semester (Early): December – January
Fall Semester (Regular): March – April
Courses Offered
College of Natural Sciences
Physics
Mathematical Sciences
Chemistry
College of Life Science & Bioengineering
College of Engineering
Mechanical Engineering
Aerospace Engineering
Electrical Engineering
Computer Science
Civil & Environmental Engineering
Bio & Brain Engineering
Industrial Design
Industrial & Systems Engineering
Chemical & Biomolecular Engineering
Materials Science & Engineering
Nuclear & Quantum Engineering
College of Business
Business and Technology Management
Scholarship Coverage
This Scholarship provides the recipient with the following benefits:
A Full Scholarship ( All expenses are covered by the program )
Full Tuition Fee Covered.
A Monthly Allowance of 350,000 KRW for Master's Course.
A Monthly Allowance of 400,000 KRW for Doctoral Degree.
Medical Health Insurance fees are supported by the recipient's advisor/department.
Eligibility Criteria for KAIST University Scholarship
To qualify for KAIST University Scholarship, candidate must fulfill all of the following requirements below:
Required Language: Applicants must meet one of the English proficiency test minimum score requirements:

TOEFL iBT 83 (PBT 560, CBT 220)
KAIST's institution code for TOEFL is 0195
IELTS 6.5 band(Academic mode)
TOEIC 720(Listening & Reading)
TEPS 599/New TEPS 326

Eligible Countries: All world countries. Applicants who hold Korean Citizenship (dual citizenship) are NOT eligible to apply as international students
For masters scholarship, applicants hold or or expect to hold a bachelor's degree before enrollment at KAIST.
For doctoral scholarship, applicants hold or expect to hold a bachelor's and master's degree before enrollment at KAIST
How to Apply for KAIST University Scholarship?
Please follow the following application instructions to apply for this scholarship.
(1) Fill the online application form with the required information.
(2) Upload those documents Online
High School Profile
High school / University Transcript
English Proficiency Test Report
Standardized Official Test Score Report
Passport or National ID Copy
Statement of Financial Resources
Honors and Awards (Optional)
One recommendation letter
(3) The applicant must pay the application fee is USD 80 or KRW 80,000. Payment can be made by credit card or bank transfer after writing application form online. Additional charges (i.e. bank charges) should be covered by the applicants. Please note that application fee is non-refundable and you cannot modify application form once you pay the fee
(4) Submit your application
NOTE: For detailed information on application process, please visit KAIST website here.
Apply Now
To know more about KAIST University Scholarship, please visit Official Website.