There's good news! The Qatar Airways National Scholarship Program is now accepting applications.
We will go through the details of this scholarship programme, its perks, and the application process step by step in this article.
Qatar Airways National Scholarship Program 2022 is a fully financed scholarship programme for Qataris (or Qatari mother). This scholarship is available for undergraduate, master's, and doctoral students. This scholarship includes a monthly stipend as well as global internship possibilities with Qatar Airways Group.
Welcome to the world of high-flying ambitions. Qatar Airways is searching for exceptional people to join its award-winning workforce, which includes everything from seasoned pilots to energetic executives.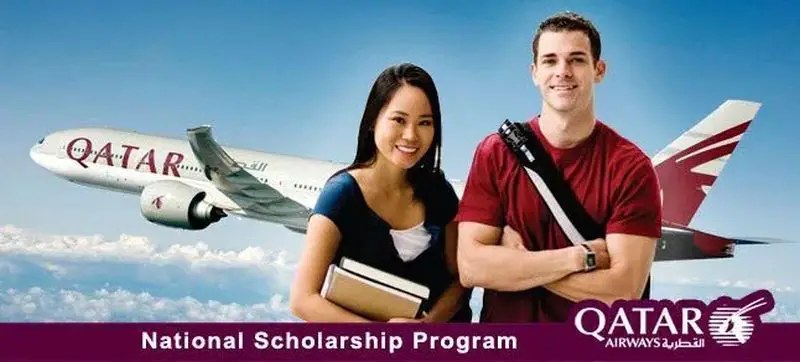 Qatar Airways has a stirring National University Studies Scholarship Program that assists Qatari students attending academic studies (undergraduate and postgraduate) at educational institutions in the State of Qatar or abroad as part of Qatar Airways' responsibility to nationalisation. Qatar Airways includes 23 distinct degree programmes that include anything from aviation management to media to business.
Scholarship Summary
Level of Study: Undergraduate, Masters, PhD
Institution(s): Various Universities
Study in: Various Countries as per above university list
Opportunity Focus Areas: See list below.
Program Period: Four years for Undergraduate, two years for masters and three years for PhD.
Courses offered
Accounting
Business and Management Studies
Economics
Finance
Human Resources
Marketing
Supply Chain and Logistics
Tourism Management
Hospitality
Mathematics
Statistics
Operational Research
Aviation Management
Airline and Airport Management
International Relations
Political Science
Journalism
Media Studies and Communications
Public Relations
Aviation and Aerospace Engineering
Electrical Engineering
Electronic Engineering
Mechanical Engineering
Mechatronics /Robotic Engineering
Computer Engineering
Civil Engineering
Industrial Engineering
Graphic Design
Interior Design
Fashion Design
Law
Information Technology
Computer Science
Food Science
Nutrition
Scholarship Coverage
Qatar Airways National Scholarship Program provides the recipient with following benefits:
Monthly stipend.
Growth and learning possibilities with various training courses.
Global opportunities with internships at Qatar Airways Group.
Annual academic reward for exceptional students.
Eligibility Criteria for Qatar Airways National Scholarship Program
To qualify for Qatar Airways National Scholarship Program, you must fulfill the following criteria:
Must be Qatari or have a Qatari mother.
Must be 18 years or older and must complete their degree by the age of 29.
Secondary School Education Certificate corresponding to Ministry of Education & Higher Education grading scale with an average of 80% or higher.
IELTS for Qatari – Overall score of 5.5 or above, no less than 5 in each component.
ELTS for Qatari Mother – Overall score of 6.0 or above, not less than 5.5 in each component.
Pass the interview set by Qatar Airways.
Current letter of unconditional offer from a university approved by the Ministry of Education & Higher Education in Qatar.
Graduated High school students must complete mandatory National Service. However, the student that receives a confirmed offer letter from one of the universities listed in the Higher Education Emiri Scholarship programme will be exempt. Click here for list.
How to Apply for Qatar Airways National Scholarship Program?
Please follow the following instructions to avail Qatar Airways National Scholarship Program:
Register here.
Upload the following documents:

Resume / CV
Copy of Highest Educational Certificate
Copy of Passport
Copy of English Proficiency Level
Copy of National Service Clearance
Copy of University Offer
Apply now
To know more about Qatar Airways National Scholarship Program, please visit Official Website.