Pursue your education in the United Kingdom. There's good news! Sussex MBA Scholarships are now accepting applications.

We will go through the details of this scholarship programme, its benefits, and the application process step by step in this article. The Sussex MBA Scholarships 2022-2023 are partially financed scholarships for international students from outside the European Union. Scholarships are available in amounts ranging from £1,500 to $5,000.
Latest Scholarships:
Applicants with significant management experience and/or a good degree or other relevant qualification are eligible for a master of business administration scholarship from the university.
Sussex is a highly ranked UK university that broadens students' perspectives through research-led teaching, a unique location, and a strong sense of purpose. Join the university's thriving student community by enrolling in one of these courses.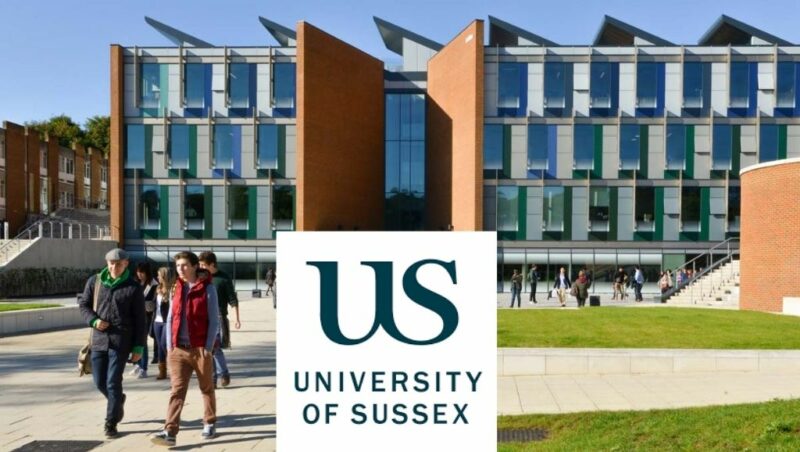 The Sussex MBA Scholarship is open to MBA students at the University of Sussex. Applicants from any country are encouraged to apply for this programme in order to receive fund from the university to study their master's degree at the UK's 26th ranked master's programme.
The University of Sussex is a public research university in Falmer, East Sussex, England. It is primarily inside the city limits of Brighton and Hove, although on the eastern outskirts spills into the Lewes District. The South Downs National Park surrounds the vast campus, which is around 5.5 kilometres (3.4 miles) from central Brighton. The university was the first of the plate glass university generation to earn a Royal Charter in August 1961, and it was a founding member of the 1994 Group of research-intensive universities.
More over a third of its students are enrolled in postgraduate programmes, and about a third of the staff is from outside the UK. Sussex boasts a varied population of approximately 20,000 students, with about one-third of them being international students, and over 1,000 academics representing more than 140 countries. The institution's yearly income for 2019–20 was £319.6 million, with £282 million in expenses.
Among Sussex's faculty are five Nobel Laureates, 15 Fellows of the Royal Society, ten Fellows of the British Academy, 24 Fellows of the Academy of Social Sciences, and a Crafoord Prize recipient. The Royal Society of Literature Prize, the Order of the British Empire, and the Bancroft Prize had all been received to members of the faculty by 2011. Heads of state, diplomats, politicians, famous scientists, and activists are among the alumni.
Scholarship Summary
Level of Study: Masters
Institution(s): University of Sussex
Study in: UK
Opportunity Focus Areas: Master of Business Administration MBA
Program Period: 1 year for full time program, 2 years for part time program
Deadline: September 30, 2022 (Scholarship Deadline). August 1, 2022 (Admission Deadline)
Scholarship Coverage
Sussex MBA Scholarship offers amount ranging from £1,500 to £5,000.
Eligibility Criteria for Sussex MBA Scholarships
To be eligible for Sussex MBA Scholarship , applicants must meet the following criteria:
Required Language: English
Eligible Countries: All World Countries except UK and EU Countries.
Hold an offer of a place on the Sussex MBA
Have senior management experience and/or good degree results
How to Apply for Sussex MBA Scholarship?
Please follow the following instructions to avail this scholarship:
Apply for admission to the Sussex MBA course via the University's PG Apply online application system for a September start. If you are starting in January, the deadline for scholarship applications is 30 December.
Once you have been accepted onto the course You can only apply for the MBA scholarships. Applicants who have been offered a place on the MBA program and feel that they have relevant (senior) management experience and/or good degree results must send an informal expression of interest for the MBA scholarship to mba@sussex.ac.uk once they have been offered a place on the MBA program.
Scholarships will then be determined based on your initial MBA application and the interview. Once a decision has been reached whether you will be awarded a scholarship you will be notified of the outcome.  Once you are offered a scholarship you have to accept/decline the offer within one month. You will not be able to defer the scholarship offer to a different start date.
APPLY NOW
To know more about Sussex MBA Scholarship, please visit Official Website.