Anywhere in the world is a good place to start your study adventure Through World Bank Fellowship. There's good news! The Robert S. McNamara Fellowships Program is currently accepting applications.
We will go through the details of this scholarship, its perks, and the application process step by step in this article. International students can apply for the Robert S. McNamara Fellowships Program 2022-2023, which is fully financed. This scholarship is for PhD studies, and the recipient will receive up to $42,750 net per fellow for an 8-month fellowship.
Related Scholarships:
The World Bank Robert S. McNamara Fellowship Program awards fellowships to PhD applicants from poor countries to pursue innovative, development-related PhD studies at a partner organisation overseas for a 6-10-month residency period under the supervision of a study consultant.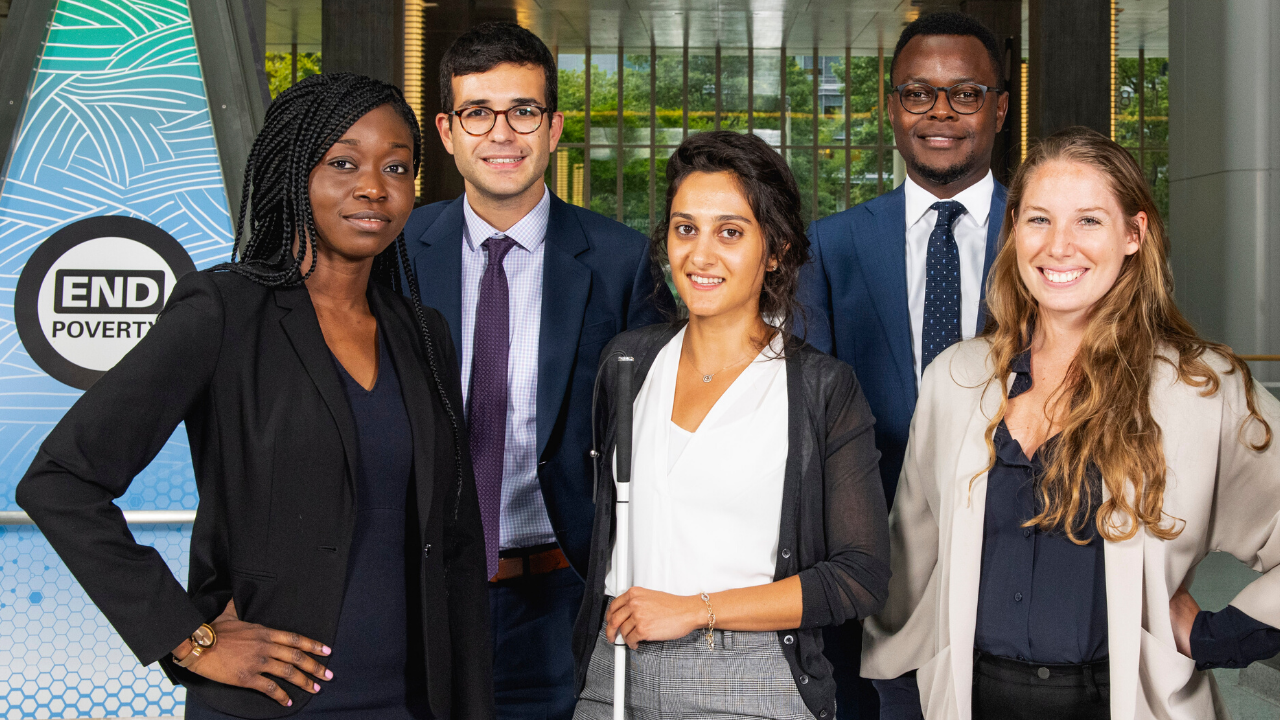 Features of the Program:
Fellows will work on World Bank projects under the direct supervision of World Bank DEC researchers, receive training in cutting-edge research methodologies and technology, and interact with World Bank operations. They will have the opportunity to contribute to DEC's published work and perhaps co-author with DEC researchers, join field missions, and directly connect with our clients, depending on the nature of the initiatives.
Capacity building: At the start of the programme, fellows will get a one-week technical onboarding, which will include instruction on reproducible research procedures. Fellows will attend frequent continuing education trainings and events during the programme to further develop their abilities. Fellows will improve their abilities to identify, study, and write about critical development policy issues by working with DEC economists.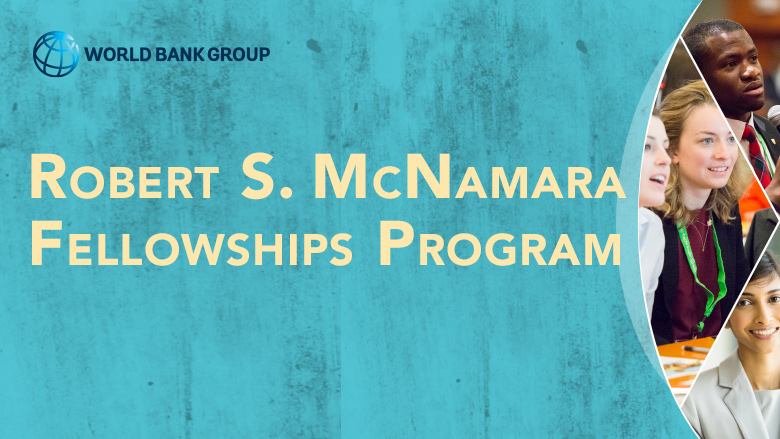 Research dissemination: Fellows will be invited to write a blog based on their fellowship research with the DEC researchers. This is an opportunity to showcase research and contribution to development policy discussions. Each year, the top 4 blogs will be published on DEC's Let's Talk Development blog.
Scholarship Summary
Scholarship Coverage
Robert S. McNamara Fellowships Program provides the recipient with:
Totaling $42,750 net per fellow for an 8-month fellowship (paid in monthly installments)
Since the fellows will be hosted at the World Bank in Washington D.C., the World Bank's HR will assist the selected candidates with visa ap­plications by providing invitation letters.
Note: The fellowship does not cover visa application costs, travel expenses, or any other expenses to bring and/or support fel­lows' family members.
Eligibility Criteria for Robert S. McNamara Fellowships Program
Applicants must meet the following criteria to be eligible for Robert S. McNamara Fellowships Program:
Required Languages: English
Eligible Countries: Nationals of World Bank WBG member countries, with preference to nationals of developing countries
Graduates of MA level studies or currently pursuing a PhD in Economics or a related field;
No more than 35 years of age (by June 30th of the year the fellowship starts);
Available to relocate to Washington, D.C. for the duration of the fellowship.
How to Apply for Robert S. McNamara Fellowships Program?
Please visit official website link given at the end. However, here are important instructions to avail this scholarship:
The RSMFP application must be completed online by the Application Deadline date and include:
A resume,
A statement of research interests: The statement of research interests should describe research interests and indicate the research programs of interest within DEC.
Contact details for a letter of recommendation,
A writing sample (optional),
A code sample (optional).
All required documents must be uploaded online. Any documents an applicant provides by email, post or any means other than the online application form will not be reviewed.
Apply Now
To know more about Robert S. McNamara Fellowships Program, please visit Official Website.