Start your academic study in Thailand. There's good news! A scholarship at the Asian Institute of Technology (AIT) is presently open. We will go through the details of the Asian Institute of Technology scholarship, its perks, and the application process step by step in this article.
For international students, the Asian Institute of Technology (AIT) Scholarship is a fully funded scholarship. This scholarship is exclusively available for master's degree and doctorate degree programmes.
Also check: UTAS Support to Study Awards 2023 Australia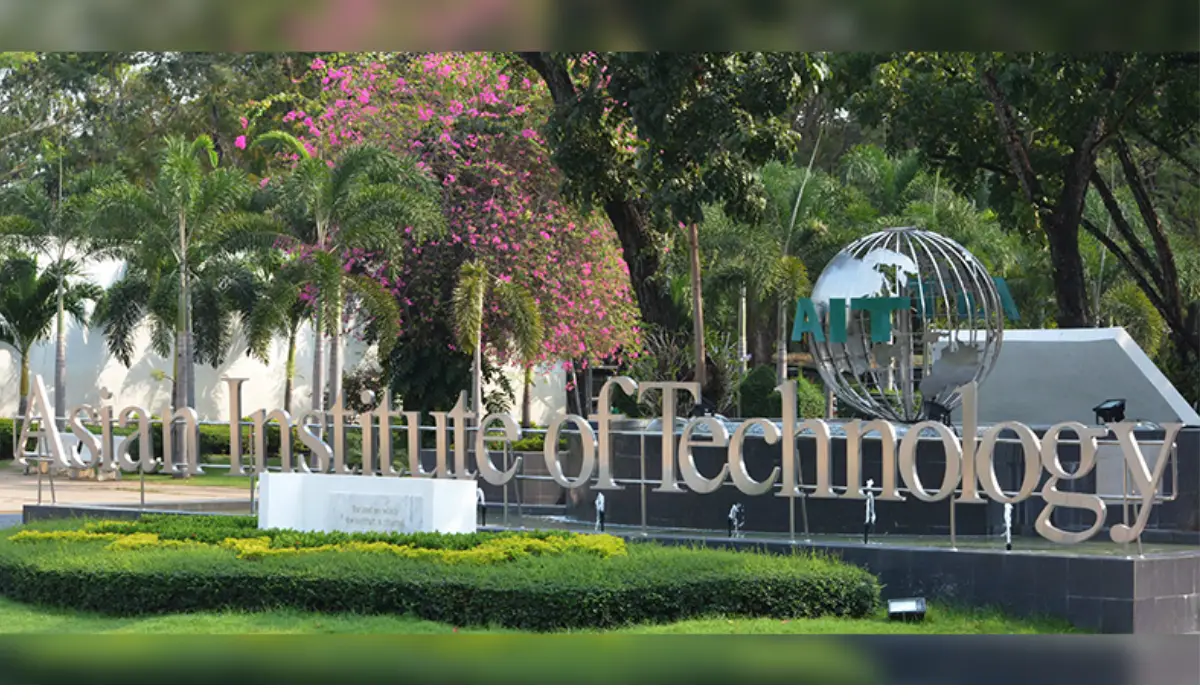 The Asian Institute of Technology programme provides a fascinating and challenging work in an international setting that promotes economic growth and social welfare through education, research, scientific guidance, and innovation. Academic quality, collegial respect, and freedom are also priorities in the programme.
Also check: Queen Mary University Herchel Smith Scholarship 2023 UK
Interesting Facts About Asian Institute of Technology (AIT)
The Asian Institute of Technology (AIT) is an international institution located in Thailand. Established in 1959, AIT specializes in science, technology, engineering, and management education, as well as research and capacity-building in these fields. It is recognized as a leading regional institution for higher education and research in Asia.
Asian Institute of Technology offers a wide range of academic programs at the postgraduate level, including master's and doctoral degrees. The programs cover various disciplines, including engineering, environmental sciences, urban planning, information technology, management, and more. AIT places emphasis on applied research and practical learning, aiming to equip students with the skills and knowledge needed to address real-world challenges.
The Asian Institute of Technology institute has a diverse student body, with students coming from different countries across Asia and beyond. This multicultural environment provides opportunities for cross-cultural learning and collaboration. AIT also attracts a diverse faculty body comprising accomplished academics and professionals from around the world.
Asian Institute of Technology has a strong focus on research and innovation. It conducts research in areas such as sustainable development, climate change, water management, infrastructure development, renewable energy, and entrepreneurship. The institute collaborates with various national and international organizations, governments, and industries to address regional and global challenges.
Also check: Cardiff Metropolitan University Scholarships 2023 UK
The campus of Asian Institute of Technology is located in Pathum Thani, just outside Bangkok, Thailand. It provides modern facilities, including state-of-the-art laboratories, libraries, computer centers, and student accommodation.
For detailed and up-to-date information about the Asian Institute of Technology, including its academic programs, admission requirements, research areas, and facilities, it is recommended to visit the institute's official website or contact their admissions office directly.
Scholarship Highlights
Level of Study: Masters, Doctorate Degree
University Name: Asian Institute of Technology (AIT)
Study in: Thailand
Courses Offered:
–Energy.
–Food Engineering and Bioprocess Technology (FEBT).
–Environmental Engineering programs (EEM).
Program Period: Two years.
Deadline: 30 June 2023
Scholarship Benefits
Asian Institute of Technology Scholarship is fully-funded and covers the stipend and tuition fees.
Also check: Honjo International Scholarship Foundation | Kyushu University 2023 Japan
Eligibility
To be eligible for Asian Institute of Technology Scholarship, the applicant must fulfill the following criteria:
Required Language is English
Eligible Countries: All World Countries
First-class (honours) bachelor's or GPA 3.0 from reputed Universities
Any nationality is welcome to apply.
English Proficiency: IELTS or AIT EET score above 5.0.
General Requirements
The role of researcher is to carry out innovative research which will lead to patent and commercial products
Capable of working within a project team to achieve innovative results.
Ability to present results in technical reports, and prepare scientific papers for publication in international refereed journals.
Exceptional communication, organisation and interpersonal skills.
Experience in incubation/founding start-up company is added advantage
Experience in the following fields will be a plus; Artificial Intelligence, IoT, Big Data Analytics, Blockchain, Energy technology, Clean Technology, Smart Cities etc.
Also check: Macquarie University Scholarships 2023 Australia
Specific Requirements for Energy Area
Hardware Experience/Knowledge on Converters, prototype development.
Exceptional coding ability in programming tools such as Matlab, Python etc. and experience in design and modelling tools like Simulink/PSIM/LabVIEW/ or other power electronics simulation tools
Specific Requirements for FEBT Area
Having Bachelor degree in Biotechnology, Biochemical Engineering, Chemical Engineering, Food Science and Technology and/or similar relevant subjects
Specific Requirements for EEM Area
Having Bachelor degree in biochemical or chemical engineering, civil engineering, environmental engineering, public health science or related applied sciences.
Experience/Knowledge on controls of bioreactor.
Capable of programming and experience in design and modelling of wastewater treatment systems.
Also check: University of the Arts London Scholarships 2023 Fully Funded
How to Apply?
To apply for the Asian Institute of Technology scholarship, please follow the following instructions:
(1) Please fill the online application which is given in the following link.
(2) Along with the online application, applicant should send the following documents all in one combined PDF file to the following email (sheree@ait.ac.th) on or before 30 June 2023:
Covering letter
Project proposal with pitching ideas which may lead to commercial products/start-ups (2 pages maximum)
Information about education, exams and previous relevant work/research experience (a CV).
Certified copies of academic diplomas and certificates.
Publications relevant to the research scope and any other work which the applicant wishes to be taken into account and should clearly state the applicant's contribution.
Names and contact information of at least two references.
Also check: Oxford Centre for Islamic Studies Scholarships 2023 UK
Apply Now
To know more about Asian Institute of Technology Scholarship.
Asian Institute of Technology Contact Details:
AIT Admissions Office
Tel: 02-524 5032, 02-524 5033/5024
Email: admissions@ait.ac.th